Major League Baseball
Major League Baseball
MLB playoff draft: Mike Trout to the Braves? Pete Alonso to the Brewers?
Published
Sep. 22, 2023 2:27 p.m. ET
What if, just for this year's playoffs, Mike Trout was on the Braves? What if the Brewers could scoop up Pete Alonso, or the Rays could suddenly add Francisco Lindor?
In the Dominican Winter League, that's exactly how things work. Four of the league's six teams make the playoffs, and then, before the postseason begins, those four teams draft four players they want from the eliminated teams. Drafted players return to their original employer the following season.
For a million reasons this will never happen in MLB, but let's have some fun and pretend, just for a moment.
Here's how this draft will work:
Only players on teams in the bottom third of the league are eligible. That's the A's, Royals, Rockies, Angels, White Sox, Mets, Nationals, Cardinals, Pirates, Tigers.

Pick order is from best record to worst in a snake draft. That's how they run the draft in the DR. The Braves, as a reward for being tops, get the first pick. The rich get richer.

Current injuries matter ... meaning Shohei Ohtani went unselected.
There will still be a ton of shuffling over the season's final days, but we froze the standings on the morning of Thursday, Sept. 21st — sorry, Mariners and Marlins — for the sake of the exercise.
Mintz drafted for the NL teams, Shusterman for the AL teams. They mostly picked to improve rosters. Sometimes, though, they went for vibes.
Let's begin!
Round 1, pick 1: Atlanta Braves — OF Mike Trout (LAA)
The most obvious pick here was to upgrade over Orlando Arcia at shortstop, who has cooled off in the second half, particularly against right-handed pitching. Both Francisco Lindor and Bobby Witt Jr were tempting, as was Kodai Senga as a Game 4 starter, but the opportunity to add Trout was too much to pass up. — Mintz
Injuries have sapped Trout's once incomparable abilities, and he's currently nursing a hamate injury, but he's on track to return right at the end of this season ... just in time for the playoffs. He's Atlanta's new left-fielder and bumps Eddie Rosario to the bench. Also, it's Trout in the playoffs.
Round 1, pick 2: Baltimore Orioles — SP Kodai Senga (NYM)
Senga is by far the best starting pitcher available, and while Baltimore's playoff rotation might be in better shape than some realize, Senga would easily make them feel like that much more of a legitimate World Series threat. — Shusterman
Round 1, pick 3: Los Angeles Dodgers — SP Eduardo Rodríguez (DET)
The Dodgers needed a starting pitcher, so I took the guy they tried to trade for a few months ago before E-Rod nixed it. Sorry buddy, in our stupid universe, you're a Dodger now and you're starting Game 3 of the NLDS, once you recover from those back spasms that knocked you out of your most recent outing, of course. — Mintz
Round 1, pick 4: Tampa Bay Rays — SS Francisco Lindor (NYM)
There might be higher offensive ceiling available on the board to bolster the Rays offense, but the switch-hitting, sweet-fielding Lindor is such a good fit to address the glaring absence of Wander Franco that I wasn't going to pass him up. — Shusterman
Round 1, pick 5: Milwaukee Brewers — 1B Pete Alonso (NYM)
Milwaukee doesn't have too many guys who knock the baseball over the fence. Alonso does that as well as anyone. Goldschmidt was another option here, but I liked Pete's power over Goldschmidt's all-around value. Alonso replaces Rowdy Tellez as the starting first baseman. — Mintz
Round 1, pick 6: Toronto Blue Jays — CF Luis Robert Jr. (CWS)
Kevin Kiermaier's solid offensive showing in his first year with Toronto has been a treat to watch, but Robert can provide similarly elite defense in center field while also offering ridiculous power that this team, oddly enough, desperately needs right now. — Shusterman
Round 1, pick 7: Houston Astros — SP Cole Ragans (KC)
I'm honestly a bit surprised Ragans wasn't the Dodgers' choice, though I suppose his inexperience relative to E-Rod might leave some doubt. Pure talent and upside in any given start, though? Gimme Ragans, who would give Dusty Baker another strong option for a rotation that actually does have some questions beyond Framber Valdez and Justin Verlander at the top. This could enable Cristian Javier to return to the swingman role he was more used to before this season. — Shusterman
Round 1, pick 8: Texas Rangers — RP David Bednar (PIT)
My strategy for Texas is simple: sort all the available pitchers by saves, and pick accordingly. Bednar is the best reliever on the board and should help stabilize what has become a terrifyingly problematic bullpen. — Shusterman
Round 1, pick 9: Philadelphia Phillies — SP Tarik Skubal (DET)
Can you say Game 4 starter? Skubal has a 3.25 ERA in 13 starts this season (he debuted in early June after missing the first few months with an injury). I trust him more than Taijuan Walker right now. — Mintz
Round 1, pick 10: Minnesota Twins — 1B Paul Goldschmidt (STL)
With several injury question marks looming up and down the lineup, I felt like the Twins needed some offensive certainty in the middle of the lineup, especially of the right-handed variety. Goldy was an easy pick here. — Shusterman
Round 1, pick 11: Arizona Diamondbacks — SS Bobby Witt Jr. (KC)
The Snakes called up Jordan Lawlar because he was a better defensive option than the aged Nick Ahmed, not because they thought Lawlar was ready offensively. Witt solves that problem. He's one of the most dynamic all-around players in the game. I'm surprised he fell this far. — Mintz
Round 1, pick 12: Chicago Cubs — 3B Ke'Bryan Hayes (PIT)
Chicago's Nick Madrigal/Patrick Wisdom third base duo is not for me, so Hayes is the pick. Thought about Nolan Arenado and Zack Gelof, but with the Cubs' contact-prone starting rotation (3rd highest in baseball) I wanted the best possible defender at the hot corner, which, gasp, is Hayes over Arenado at this point. — Mintz
Round 2, pick 1: Chicago Cubs — SP Dylan Cease (CWS)
Once upon a time Cease was a Cubs prospect before he was dealt to the Sox in the José Quintana trade. The hard-throwing right-hander has taken a step back this season after a dynamite 2022, but still represents a better playoff starting option than Jameson Taillon by a hair, a mustache hair. Few hurlers on the Cubs strike people out, and that's Cease's whole thang. — Mintz
Round 2, pick 2: Arizona Diamondbacks — SP José Quintana (NYM)
Arizona needs a Game 3 starter and I think Quintana is the best option. The 34-year-old has a 3.02 ERA for the Mets this season in 11 starts and was really good in his postseason outing for St. Louis in the wild-card round a year ago. — Mintz
Round 2, pick 3: Minnesota Twins — CF Brandon Nimmo (NYM)
Did you know Michael A. Taylor has hit 20 homers this year as the primary fill-in in center for Byron Buxton? That stunning fun fact almost makes me feel like the Twins don't need an upgrade here, but I'll still give them an OBP machine in Nimmo, who could also play a solid corner OF if necessary. I just want to give this Twins offense enough firepower to win a single postseason game. PLEASE, FINALLY, CAN THEY WIN JUST ONE?! — Shusterman
Round 2, pick 4: Philadelphia Phillies — RP Ryan Helsley (STL)
More gas, please. Helsley missed three months this season, but has looked like his vintage flame-chucking self since his return at the start of this month. He's punched out 12 without allowing a run in 8 1/3 September innings. He's a big boost to Philly's pen. — Mintz
Round 2, pick 5: Texas Rangers — RP Carlos Estévez (LAA)
Like I said: sort by saves, make the selection. Estévez hasn't been as good in the second half, but who cares? The man has saves! Now he'll come save this bullpen from further embarrassment! — Shusterman
Round 2, pick 6: Houston Astros — OF Lars Nootbaar (STL)
Nootbaar is either a perfect left-handed complement to Chas McCormick in center field or fantastic insurance in left field in the case that Michael Brantley continues to struggle. — Shusterman
Round 2, pick 7: Toronto Blue Jays — OF Bryan Reynolds (PIT)
Redoing the entire Blue Jays outfield alongside George Springer feels a bit extreme, but Reynolds' switch-hitting and OBP skills feel like a worthwhile addition to this lineup at this spot. — Shusterman
Round 2, pick 8: Milwaukee Brewers — OF/DH Kerry Carpenter (DET)
Sometimes I wake up and think, maybe the Brewers really can beat the Dodgers in an NLDS. And then I look at their lineup and think again. For this pick, I sorted by OPS+ and took a guy near the top. Carpenter (128 OPS+) is the best hitter you've never heard of. — Mintz
Round 2, pick 9: Tampa Bay Rays — C Willson Contreras (STL)
Is it a lot to ask of Contreras to learn the entire Rays pitching staff in the hours before the postseason starts? Of course. Do I still think adding a bat of his caliber at such an obvious position of weakness might be worth it anyway? Absolutely. Welcome to Tampa Bay, Willson. — Shusterman
Round 2, pick 10: Los Angeles Dodgers — SP Mitch Keller (LAD)
Keller is more solid than spectacular, but the Pirates All-Star rep gets the nod here. Some combo of him, Ryan Yarbrough and Lance Lynn is getting me through a playoff game without too much damage. — Mintz
Round 2, pick 11: Baltimore Orioles — 3B Nolan Arenado (STL)
Arenado falling this far is stunning and borderline disrespectful regardless of the positional fits to consider. I don't care if Baltimore needs more arms than another hitter; put Arenado at third base next to budding superstar Gunnar Henderson and enjoy the show. He'll hate Walltimore with a fiery passion, surely, but I think putting Arenado — who has never played in an LCS, let alone a World Series — on a legitimate contender like Baltimore will bring out the best in him on both sides of the ball. — Shusterman
Round 2, pick 12: Atlanta Braves — SS CJ Abrams (WAS)
Abrams crushes right-handed pitching and sucks against lefties at this stage in his young career. Atlanta's incumbent shortstop Arcia has the opposite problem. Not sure if I'd run the 22-year-old Abrams out there as a postseason starter immediately, but he's a great lefty bench option who can steal a bag and play solid defense. — Mintz
Round 3, pick 1: Atlanta Braves — RP JoJo Romero (STL)
Romero (hurt right now but expected back soon) was the lefty reliever I liked the most to replace Brad Hand. The Tigers' Tyler Holton and the Mets' Brooks Raley were other options. — Mintz
Round 3, pick 2: Baltimore Orioles — RP Jason Foley (DET)
I don't care how boring this pick is; Foley is exactly the kind of ground ball-getting, strike-throwing relief arm the Orioles could use to balance out the high-octane, high-wire acts performed by the likes of Shintaro Fujinami, Cionel Perez and DL Hall. — Shusterman
Round 3, pick 3: Los Angeles Dodgers — OF Nolan Jones (COL)
Jones is a better baseball player right now (3.4 bWAR/128 OPS+) than David Peralta (0.7/83). The big swinging Rockies outfielder slots in as L.A.'s left-fielder against right-handed pitching. — Mintz
Round 3, pick 4: Tampa Bay Rays — 2B Zack Gelof (OAK)
This kid is seriously so good, and he adds great offensive depth to a lineup that could use a bit more firepower. I'm still haunted by the Rays' offensive showing against Cleveland last year and want to give them as much help as they can get at the plate. — Shusterman
Round 3, pick 5: Milwaukee Brewers — IF/OF Jeff McNeil (NYM)
McNeil is a better offensive option than current Brewers 2B Brice Turang, and that's that. — Mintz
Round 3, pick 6: Toronto Blue Jays — RP Brooks Raley (NYM)
Maybe this is underselling the marvelous year of Tim Mayza. I just feel like they could use another lefty 'pen arm to rely on that doesn't occasionally throw 10 straight balls like the fireballing Genesis Cabrera. — Shusterman
Round 3, pick 7: Houston Astros — OF Lane Thomas (WAS)
Thomas fits on a lot of teams, and while he may not offer the same defense as Jake Meyers, he's an easy offensive upgrade either as a starter or off the bench. — Shusterman
Round 3, pick 8: Texas Rangers — RP Alex Lange (DET)
More saves! Hooray! Lange's stuff is pretty nasty, too. — Shusterman
Round 3, pick 9: Philadelphia Phillies — OF Jordan Walker (STL)
Walker struggled at the start of the season, but has adjusted well to MLB life as the season has progressed. His once-putrid defense has gotten a lot better, and he has an .800 OPS since June 1st. That's a better bench outfielder than Cristian Pache. — Mintz
Round 3, pick 10: Minnesota Twins — 3B Ryan McMahon (COL)
McMahon offers a solid bat and excellent defense at multiple positions, and he could prove especially valuable in the scenario where rookie Royce Lewis' hamstring injury is a longer-term issue. — Shusterman
Round 3, pick 11: Arizona Diamondbacks — RP Will Vest (DET)
The 28-year-old right-handed reliever (2.91 ERA/2.45 FIP) has been a key part of Detroit's sneaky good bullpen. — Mintz
Round 3, pick 12: Chicago Cubs — 1B/DH Ryan Noda (OAK)
The Cubs are a confusing interchangeable bunch, but I think Rule 5 breakout Noda (128 OPS+) makes their roster better. It's a lefty bat with patience and punch, whether it's starting or coming off the bench. — Mintz
Round 4, pick 1: Chicago Cubs — OF Nelson Velazquez (KC)
The Cubs traded Velazquez to Kansas City at the deadline for reliever José Cuas (who has been awesome for Chicago). Reunion time! Recent call-up Alexander Canario is holding down the righty bench outfielder spot in Chicago right now, as sort of a Velazquez replacement, so let's just go get the real thing. — Mintz
Round 4, pick 2: Arizona Diamondbacks — C Logan O'Hoppe (LAA)
O'Hoppe is a franchise catcher who would be a much bigger deal right now had his season not been derailed by an April shoulder injury. Integrating a backstop into a team's process and strategy this late in the season is borderline impossible, but O'Hoppe is such an upgrade over current Arizona backup Seby Zavala that this is a no-brainer. — Mintz
Round 4, pick 3: Minnesota Twins — RP Tyler Holton (DET)
Holton's 2.13 ERA in 80.1 innings pairs nicely with fellow lefty Caleb Thielbar's 1.91 ERA in 28.1 innings in the theme of, "his ERA is what?!?" — Shusterman
Round 4, pick 4: Philadelphia Phillies — OF Matt Vierling (DET)
Philly dealt Vierling to Detroit in January as part of a package for reliever Gregory Soto. Vierling was an integral part of the Phils' clubhouse vibes and is a versatile bench player who hits lefties well. — Mintz
Round 4, pick 5: Texas Rangers — RP Kyle Finnegan (WAS)
Four picks, four relievers for Texas. Finnegan has been a reliably above-average, late-inning option in D.C. for the past few seasons. The Rangers could use something reliably above average in their topsy-turvy bullpen. — Shusterman
Round 4, pick 6: Houston Astros — RP Hunter Harvey (WAS)
Harvey has a 2.84 ERA in 57 innings for the Nats this year. That's better than the worst bullpen arm in Houston. Sometimes baseball is simple. — Shusterman
Round 4, pick 7: Toronto Blue Jays — RP Ben Joyce (LAA)
Jordan Hicks, meet your match. I just wanna see who can throw a baseball harder. — Shusterman
Round 4, pick 8: Milwaukee Brewers — OF Jack Suwinski (PIT)
Four picks, four hitters for Milwaukee. I like Suwinski as a lefty power bat more than Rowdy Tellez right now. — Mintz
Round 4, pick 9: Los Angeles Dodgers — OF Esteury Ruiz (OAK)
The Dodgers don't steal too many bags. Ruíz does. Not sure if he's worth rostering over Kiké Hernández or Chris Taylor, but Ruíz's 61 steals are second in MLB to only Ronald Acuña Jr. Let him be your Terrance Gore. — Mintz
Round 4, pick 10: Tampa Bay Rays — RP Gregory Santos (CWS)
If 36-year-old Jake Diekman can become one of baseball's best lefty relievers after a disastrous stint with the White Sox, imagine what the Rays could do with a 24-year-old who throws 100 and has actually been pretty good for most of the season? — Shusterman
Round 4, pick 11: Baltimore Orioles — RP Mason Miller (OAK)
The O's already poached one hard-throwing, effectively wild A's reliever this season. What's another? If Shintaro Fujinami starts yeeting too many balls, then the Birds can go to Miller who's been hucking triple digits out of the 'pen. — Shusterman
Round 4, pick 12: Atlanta Braves — SP Adam Wainwright (STL)
Originally drafted by the Braves out of a Georgia high school, the Wainwright to Atlanta rumors never quite reached the Kershaw-Rangers level, but were nonetheless a thing. Waino just got win No. 200 the other night, and while he's not getting anywhere near an actual pitchers mound during the Braves' playoff run, his experience and presence in the dugout for his hometown club is probably worth something. Like I said earlier: vibes. — Mintz
Jake Mintz, the louder half of @CespedesBBQ is a baseball writer for FOX Sports. He played college baseball, poorly at first, then very well, very briefly. Jake lives in New York City where he coaches Little League and rides his bike, sometimes at the same time. Follow him on Twitter at @Jake_Mintz.
Jordan Shusterman is half of @CespedesBBQ and a baseball writer for FOX Sports. He has covered baseball for his entire adult life, most notably for MLB.com, DAZN and The Ringer. He's a Mariners fan living in the Eastern Time Zone, which means he loves a good 10 p.m. first pitch. You can follow him on Twitter @j_shusterman_. 
---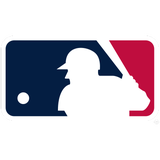 Get more from Major League Baseball
Follow your favorites to get information about games, news and more
---