Sweet Dreams: Cowboys to host 100 underserved youth in sleepover at AT&T Stadium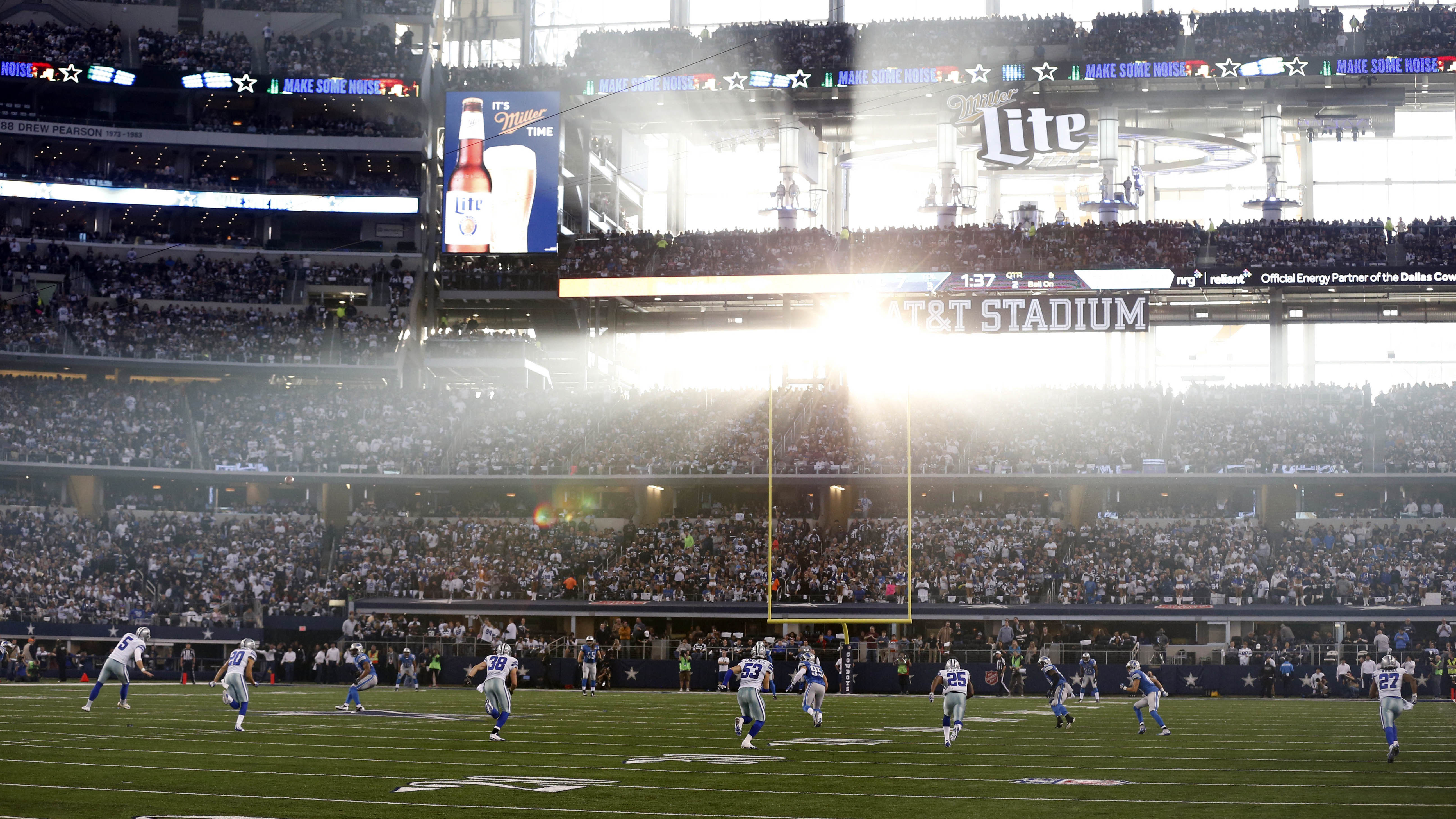 Normally, kids can only dream of playing at AT&T Stadium. Thanks to the Cowboys and Ashley Furniture HomeStore, 100 underserved kids will get to dream on the AT&T Stadium field during a sleepover Friday night.
Kids from Ashley Furniture's A Hope To Dream charity and the Salvation Army will form the lucky group that gets to spend a fun-filled night at AT&T Stadium.
Cowboys linebackers Anthony Hitchens and Kyle Wilber will be on hand to greet the kids, who will be treated to a pizza party with Rowdy, the Cowboys' mascot. In addition to games and activities on the AT&T Stadium turf, the kids will be entertained by the Dallas Cowboys Cheerleaders and watch a movie on the stadium's gigantic video screens.
When it's time to tuck in, the kids will sleep in beds provided by Ashley Furniture HomeStore. As an added surprise, those same beds will be delivered to the children's homes to keep.
In recent years, A Hope To Dream has donated more than 20,000 beds to children around the world.
"A Hope To Dream was established in 2010 to help provide beds for deserving children without a bed of their own," Ashley Furniture HomeStore president Michael Levitz said. "We are excited about providing this once-in-a-lifetime opportunity for 100 local kids to spend the night in an unbelievable facility, AT&T Stadium, and to be hosted by the Dallas Cowboys organization. Each child will leave with their own bed."
Considering how excited those kids will be, their beds may not get much use until they get home.
Follow Keith Whitmire on Twitter: @Keith_Whitmire
MORE FROM FOX SPORTS SOUTHWEST:
– PHOTOS: Cowboys Cheerleaders Auditions
– Ranking NFL quarterback salaries
– Oldest player on every NBA team
– College football's highest paid coaches in 2014