Right triceps tightness sidelines Rangers' Darvish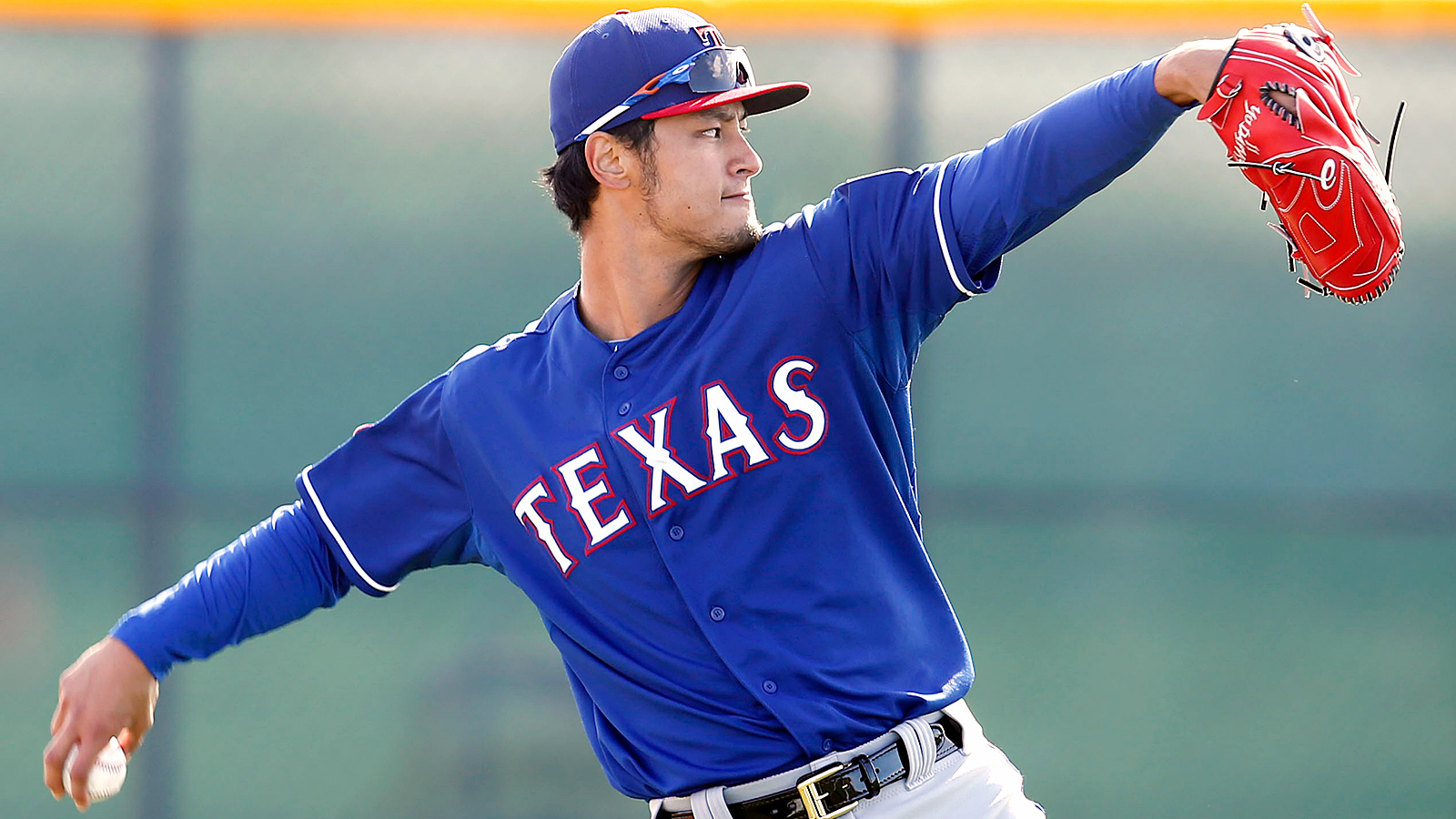 SURPRISE, Ariz. — Texas right-hander Yu Darvish felt tightness in his right triceps in the bullpen before his first Cactus League start Thursday.
That didn't keep Darvish from going out and pitching a scoreless inning but it did lead to an early exit for the Texas ace, who left the game after just 12 pitches.
Darvish didn't seem too concerned about the tightness after the game and the club said he'd be re-evaluated Friday.
"I felt some tightness with my triceps and I focused only on my location and command with my pitches," Darvish said. "Today in the bullpen I felt the tightness was more so I didn't have a lot of effort on the mound in the game. It wasn't serious so I went to the mound as usual."
Darvish said this was the first time he's felt tightness in his triceps before and the tightness didn't increase during his inning of work.
"I'm not worried about it," Darvish said through a translator.
Darvish joked after the game he'd rather talk about his inning of work instead of his triceps. Darvish allowed one hit and struck out the final batter he faced in the inning and his fastball touched 90 mph.
"It was good right?" Darvish said in English. "I'm not disappointed in anything. If I was disappointed I couldn't make a joke."
Darvish was limited to 22 starts in 2014 before being shut down because of inflammation in the ligament in his right elbow.
MORE FROM FOX SPORTS SOUTHWEST:
• Ranking NFL quarterback salaries
• College football's highest paid coaches in 2014
• Oldest player on every NBA team
• Highest paid player of each NBA team