Philadelphia 76ers at Orlando Magic game preview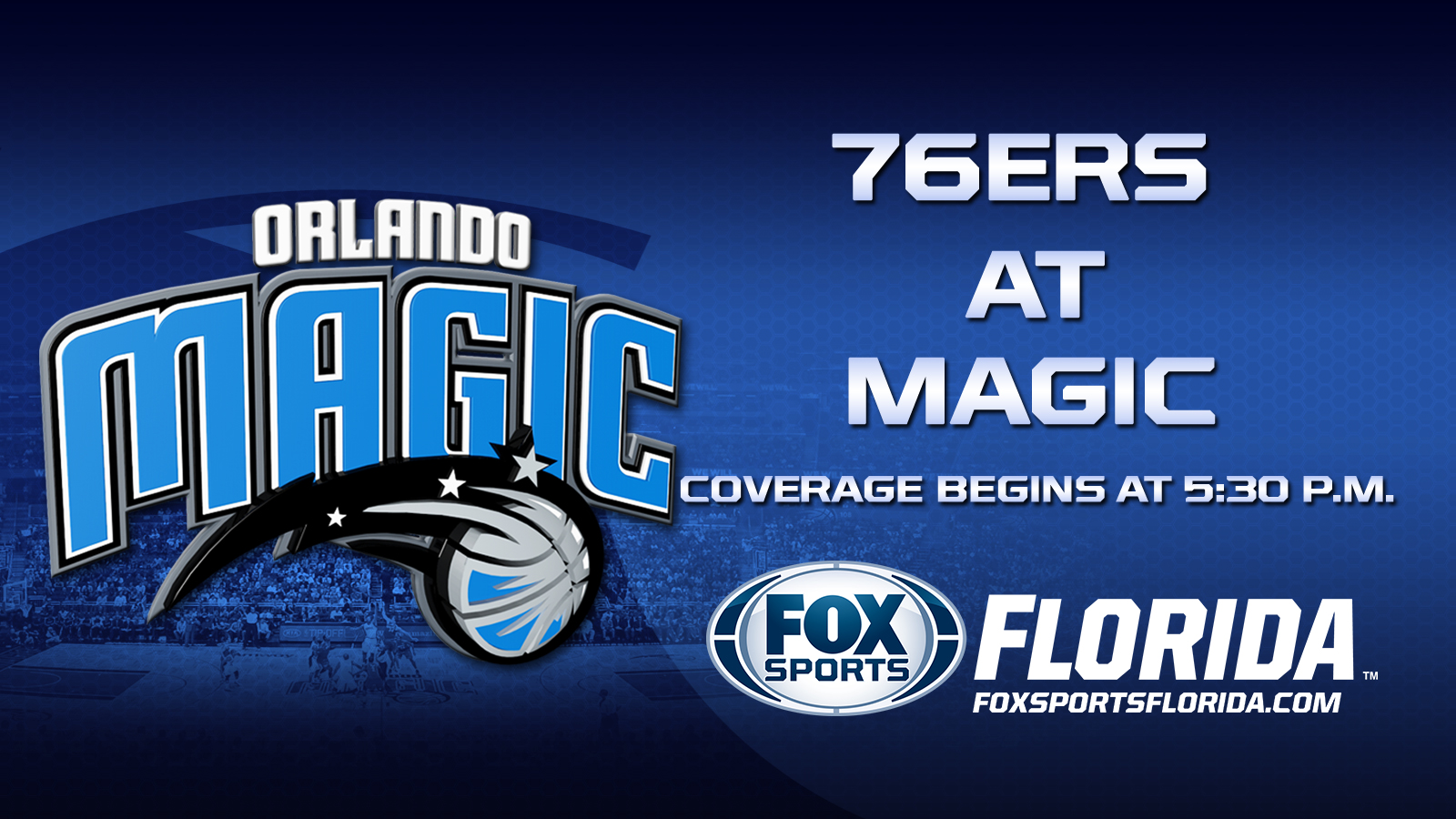 A new coach has meant a newfound commitment to defense by the Orlando Magic.
Looking to maintain that stinginess, the Magic again try for a season-high third straight victory Sunday night against a visiting Philadelphia 76ers team that's even thinner on talent than before the trade deadline.
Orlando (18-39) allowed 102.3 points per contest and 47.1 percent shooting in 52 games before coach Jacque Vaughn was fired Feb. 5. Under former assistant James Borrego, it's won three of five while yielding an average of 91.6 on 41.5 percent shooting.
"We've just accepted the fact that we have to defend to be good in this league," center Nikola Vucevic told the Magic's official website after recording 18 points and 13 rebounds in Friday's 95-84 win over New Orleans.
Though stern at times, Borrego is willing to offer support and patience toward his players while always placing a priority on playing good defense.
"Protecting our paint is the biggest thing, contesting every shot and helping each other," said guard Victor Oladipo, who had 22 points Friday. "We're just buying into it right now."
After allowing its fewest points of the season in an 89-83 win over New York in its final game before the All-Star break, Orlando returned to yield its second-lowest total Friday.
The Magic outscored the Pelicans 64-36 in the paint, held them to 5-of-19 shooting from 3-point range and 32.4 percent overall in the second half while giving up 13 fourth-quarter points.
"They've decided and committed to each other," said Borrego, who will guide the Magic for the remainder of the season. "They're a unit, they're fighting for each other and they're pulling together."
Making its sixth attempt to win three straight, Orlando split the first two meetings with Philadelphia (12-42) — the NBA's lowest-scoring team at 89.9 points per game. Though the 76ers snapped a six-game skid at Orlando with a 96-88 win Dec. 21, they've dropped a season-high eight straight on the road.
Michael Carter-Williams had a team-high 21 points in that contest but the Magic won't have to deal with the reigning Rookie of the Year after he was traded to Milwaukee in a three-team deal Thursday. Continuing to stockpile draft picks, Philadelphia also dealt talented rookie forward K.J. McDaniels to Houston in a move that brought second-year guard Isaiah Canaan east.
Mostly a backup with the Rockets, Canaan averaged 6.2 points and 1.2 assists in 25 games this season but could be Carter-Williams' permanent replacement at the point as early as Sunday.
Philadelphia also acquired veteran center JaVale McGee, who had two points in 11 minutes of his Sixers debut Friday.
"It's a new group, it's going to take a little while," center Nerlens Noel said after recording 12 points, nine rebounds and nine blocks in Friday's 106-95 loss to Indiana. "I think Isaiah is going to help us a lot."
Now perhaps the Sixers' most talented player, Noel shot 5 of 13 but had 13 points and 12 boards at Orlando in December.
Oladipo scored 23 and Vucevic added 19 with 17 rebounds in the home loss to the 76ers.
Tobias Harris has averaged 22.0 points in the last three versus Philadelphia, but could miss a fourth straight contest with a sore right knee.