A-Rod's nephew pulls off amazing home run feat in H.S. tourney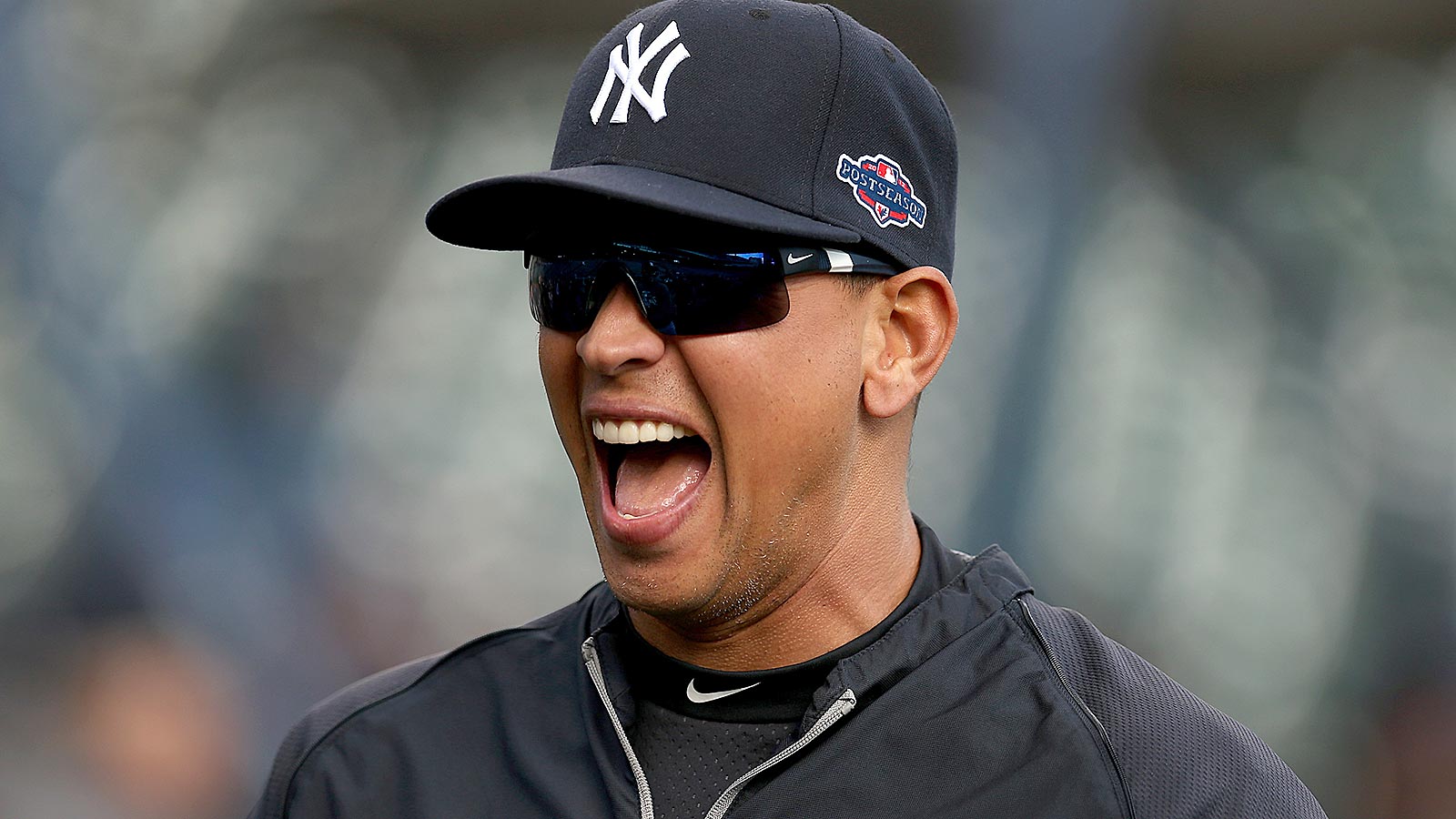 We know it's Opening Day and you're probably in no mood to hear anything about Alex Rodriguez, but you're going to want to find out what his nephew did on the diamond last week.
Because it's an amazing feat that we might never see again.
Joe Dunand, A-Rod's nephew who is a high school senior at Gulliver Prep in Miami, put on an absolute show of power in a tournament. The Miami Herald has the details:
In five games, Gulliver went 4-1 and Dunand batted a head-turning .833 (10 for 12) at the plate with nine home runs. Inexplicably, opposing pitchers kept throwing him balls to hit and Dunand did just that – his last eight swings were all home runs.
Let that sink in for a moment. His last EIGHT SWINGS were all home runs.
Needless to say, everyone was in awe of his performance.
"It"s the most unbelievable thing," Gulliver coach Javier Rodriguez said. "I've never seen anything like that. It looked like a video game at one point. It didn't matter what they were trying to throw at him, everything was gone."
A-Rod, who won't play a game this season due to his suspension, also weighed in on the performance:
"I don't know how to explain it," Rodriguez said. "His last eight swings were home runs. Everyone was in awe."

Rodriguez believes Dunand, the nephew of New York Yankees third-baseman Alex Rodriguez, will have a hard time duplicating or even matching his performance.

"I hope he continues what he was doing out here, but nothing is going to top this. Not even if he is a major-league 15-year All-Star, he won't be able to top this."
Dunand, a shortstop who has committed to play at N.C. State, seemed to take it all in stride.
"I was surprised, but I wasn't complaining," Dunand said. "I was just letting it happen. I was seeing the ball very well. I just hit it and it kept going every time."