Fantasy players to watch tonight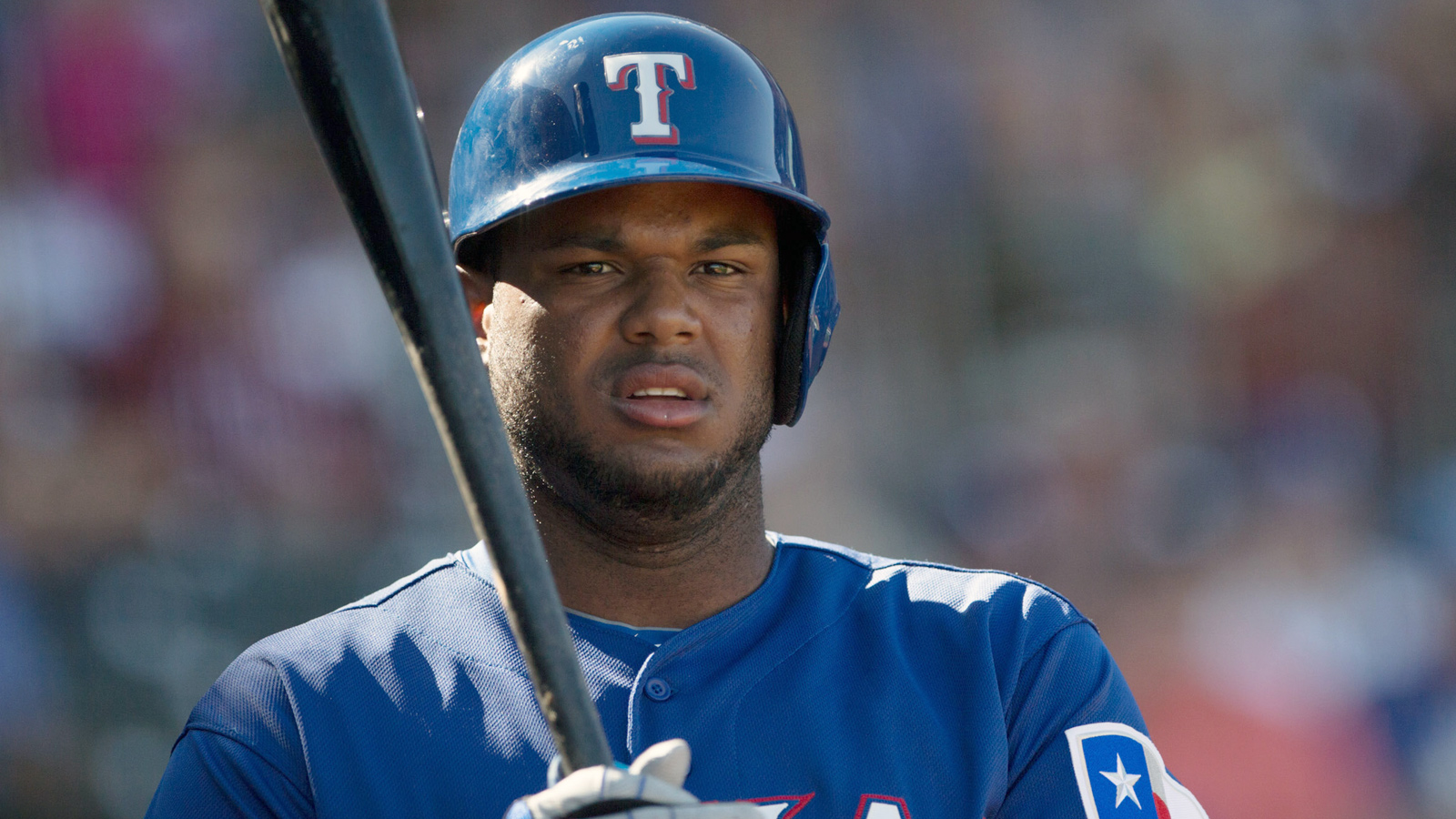 Here are three players in action in the Rangers game tonight who could help you win your daily fantasy leagues.
Texas SS Elvis Andrus – Few Rangers have much of a track record against Tampa Bay starter Chris Archer but Andrus has the best one. In nine plate appearances against him Andrus has been on base five times. He has three hits and two walks. And while Andrus is batting just .231 he's still getting on base as he has walks in five-consecutive games. The more he gets on base, the better the run-scoring opportunities are and the better the chances for Andrus to add to his four steals on the season.
Texas OF Carlos Peguero – Why not ride the hot bat, especially if you're in need of homers? Peguero has three homers in the last two games to grab a share of the team lead for the Rangers. He's also 4 for 7 over that span and has lifted his batting average 67 points in the two games. In his career all 12 of his big-league homers have come against right-handed pitchers.
Tampa Bay RHP Chris Archer – Don't let the 3-3 record fool you, the right-hander for the Rays is their ace and it's not really even that close. In the three losses the Rays haven't scored a run when he's on the mound. If his history against the Rangers is any indication, they won't need to score much tonight either. In three career starts vs. the Rangers Archer has a 2.25 ERA. And if you need strikeouts tonight, Archer vs. the Rangers is a good bet. In 20 innings of work against Texas he has 29 strikeouts. His WHIP vs. the Rangers is a nifty 0.850 too.
Yesterday's results: 5 for 12, 3 runs scored, 1 2B, 1 3B, 1 BB
Season results: 8 for 23, 5 runs scored, 1 2B, 1 3B, 2 BB, 2 RBI, 1 SB,