Tanner Scheppers replaces Yu Darvish as Rangers' opening day starter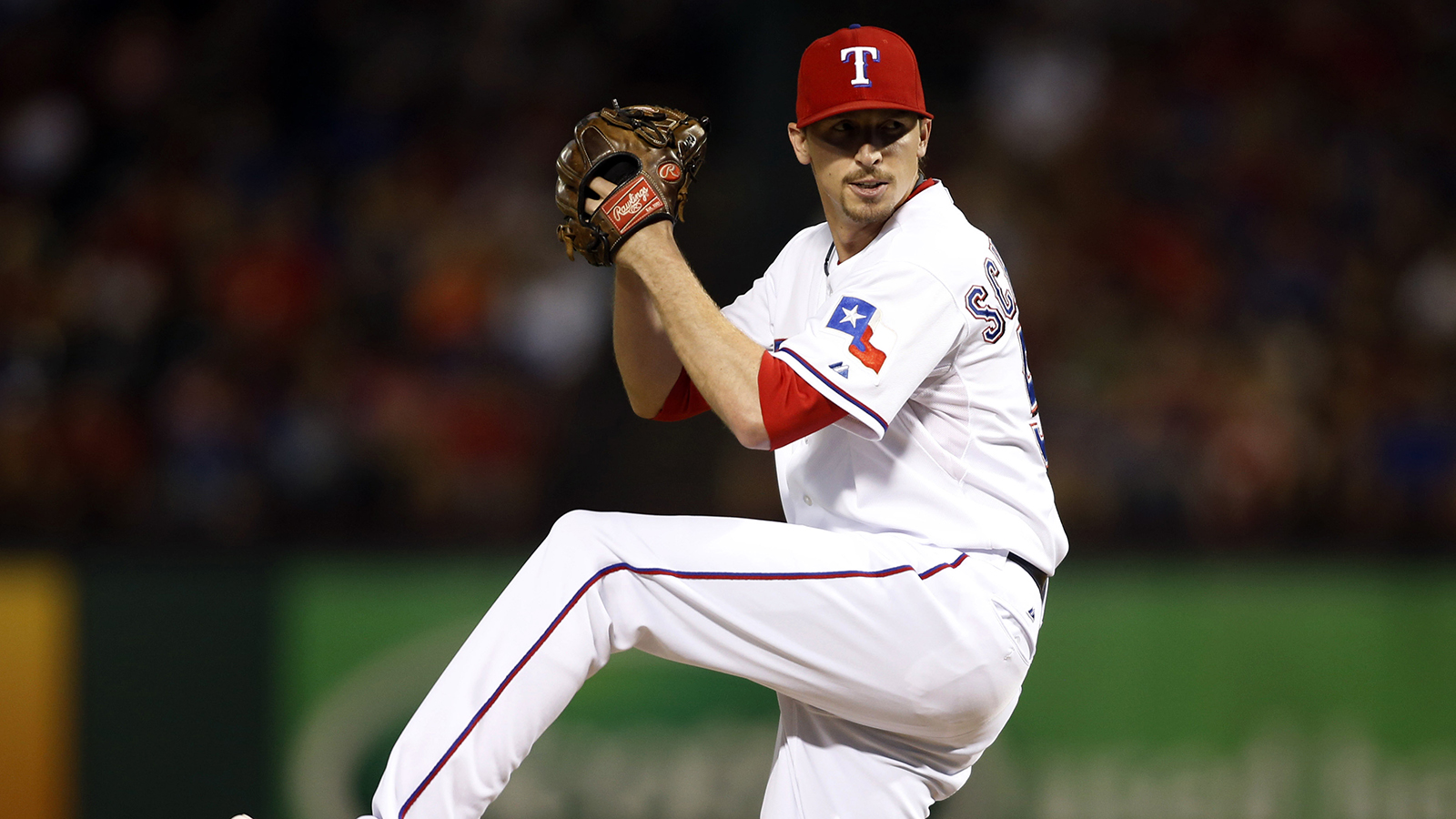 Tanner Scheppers' transformation from reliever to starter took another turn Wednesday when he was named the Opening Day starter for Texas.
Scheppers has never started a regular-season game in the majors and his last regular-season start came in 2011 for Round Rock. He has just eight starts in his pro career. No. 9 will come against Cliff Lee Monday at 1:05 p.m. at Globe Life Park in Arlington.
Scheppers, one of the most effective late-inning relievers the Rangers had last season, posted a 3.07 ERA this spring.
According to the Elias Sports Bureau, he'll be just the second major leaguer since 1945 to make his first major league start in his team's season opener. The only other pitcher to do that was Fernando Valenzuela in 1981.
The Rangers turned to Scheppers because Yu Darvish had to be scratched from the start because of a stiff neck. Darvish met with back and neck specialist Dr. Drew Dossett Wednesday and an MRI revealed no structural issues and no injection was required. Darvish is expected to resume a throwing program in the next few days. It is unknown when he will be ready to pitch.
The Rangers have not made a decision as to whether or not to put him on the disabled list but that appears likely since the club announced its rotation Wednesday and he wasn't in it. The Rangers will go with Scheppers, Martin Perez, Joe Saunders, Robbie Ross and Nick Martinez in the rotation.
Saunders, Ross and Martinez got the news Wednesday. Martinez has made just five appearances above the Class A level. He was an 18th-round pick in the 2011 draft.
Ross won a spot by posting a 1.27 ERA this spring while Saunders struggled, posting a 9.72 ERA. Martinez pitched just 2 1/3 innings in exhibition games with the Rangers this spring.
Right-hander Pedro Figueroa, who had a 3.86 ERA this spring, has won a spot in the Texas bullpen. He has pitched in 24 games in the majors over the last two years at Oakland.
UTA ex Michael Choice, who has been the top hitter for the Rangers this spring, has also made the club according to the Fort Worth Star-Telegram. The outfielder from Mansfield Timberview is hitting .386 with four homers and 15 RBI in 25 spring games.
The club also released Tommy Hanson, whose bid to win a rotation spot this spring never materialized. The club claimed infielder Donnie Murphy from the Chicago Cubs and right-handed pitcher Seth Rosin from the Los Angeles Dodgers.
Murphy has played for the Cubs, Marlins, Athletics and Royals and will go into the mix as the Rangers try to fill the void at second base.
Texas catcher Geovany Soto, who is expected to miss 10-12 weeks, had surgery on his right knee Wednesday to repair torn meniscus cartilage.