Rams coach: Michael Sam has the ability to play in the NFL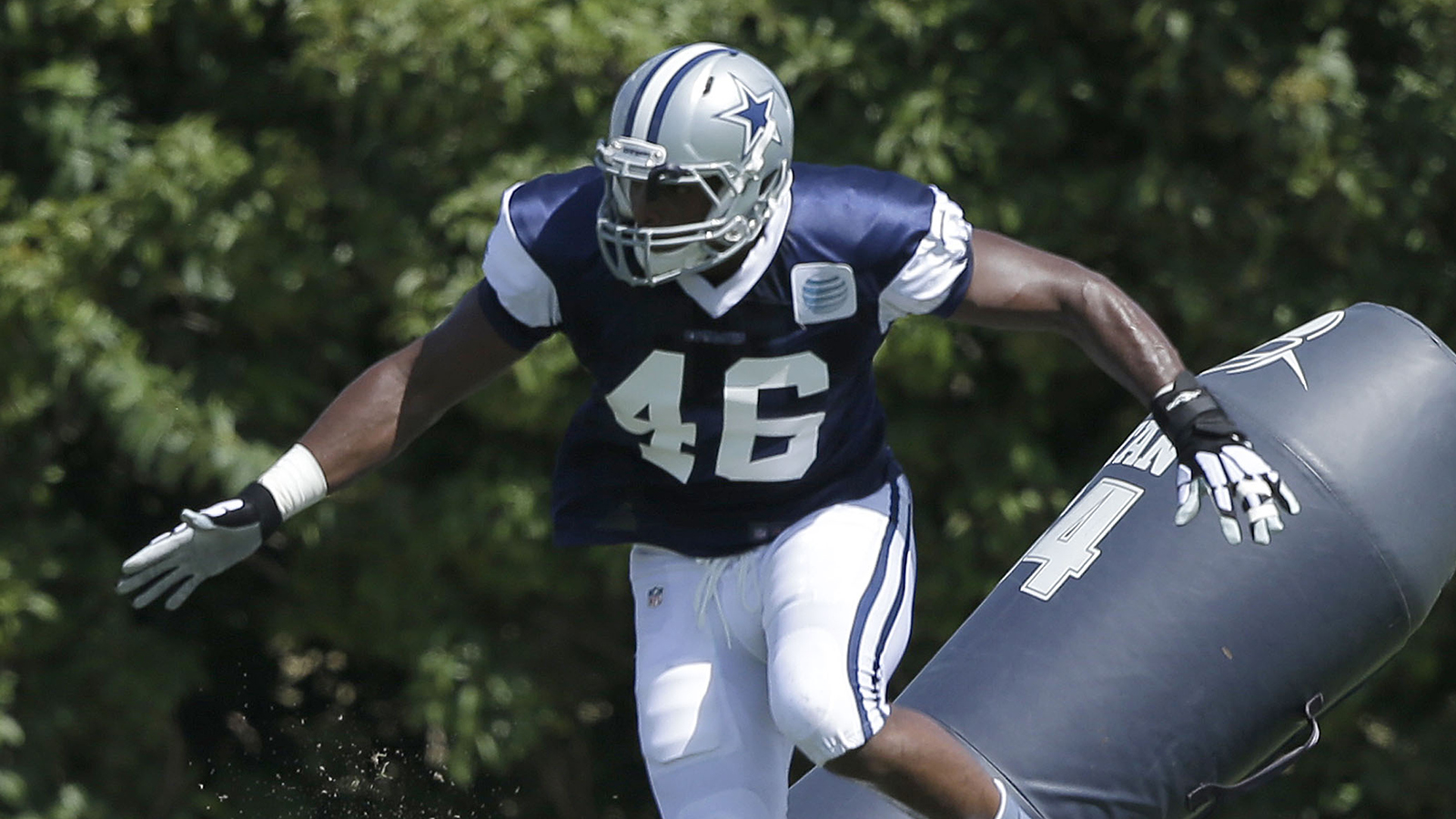 IRVING, Texas — Michael Sam is still in the developmental stages of his professional football career. Working on the Dallas Cowboys' practice squad, Sam's job this week is to prepare his current teammates to play Sunday against St. Louis, the team that drafted him in the seventh-round four months ago.
Sam, who recorded three sacks during the preseason, was in a tough situation with the Rams' depth up front. St. Louis has four first-round picks on its defensive line.
"Michael did a great job here," Rams coach Jeff Fisher said during a Wednesday morning conference call. "He came in and worked really, really hard. We have exceptional depth on the defensive line. It was a numbers thing and he just didn't make it. I was honored to give him an opportunity as I did any other college free agent and late draft choices.
"Mike did everything he could. Mike has shown that he has the ability to play in this league. He just was not a fit here."
The Cowboys, who signed Sam two weeks ago, aren't nearly as deep along their defensive front. Dallas defensive coordinator Rod Marinelli recently said Sam has "done some good things" during practice. But he's still considered to be a work in progress. His chances of getting moved to the 53-man roster this season aren't great.
Cowboys owner Jerry Jones said after the draft that the Cowboys didn't select Sam because they considered him a tweener.
FOX SPORTS
DAILY
COWBOYS

EDITION
Fisher was adamant on Wednesday that Sam is not a tweener.
"He's not one of those guys that's between a defensive end and a linebacker," Fisher said. "Mike's a defensive end. He plays with his hand down. He plays very well. He understands things. He can get off blocks. There was a lot of talk with respect to his ability to play special teams. Very few defensive ends in the league play special teams. He's not a linebacker that you would expect to play special teams. He's a defensive end.
"Mike was a much better player when he left than when he got here. And he was an outstanding college football player that we drafted."