Profar cleared to resume baseball activities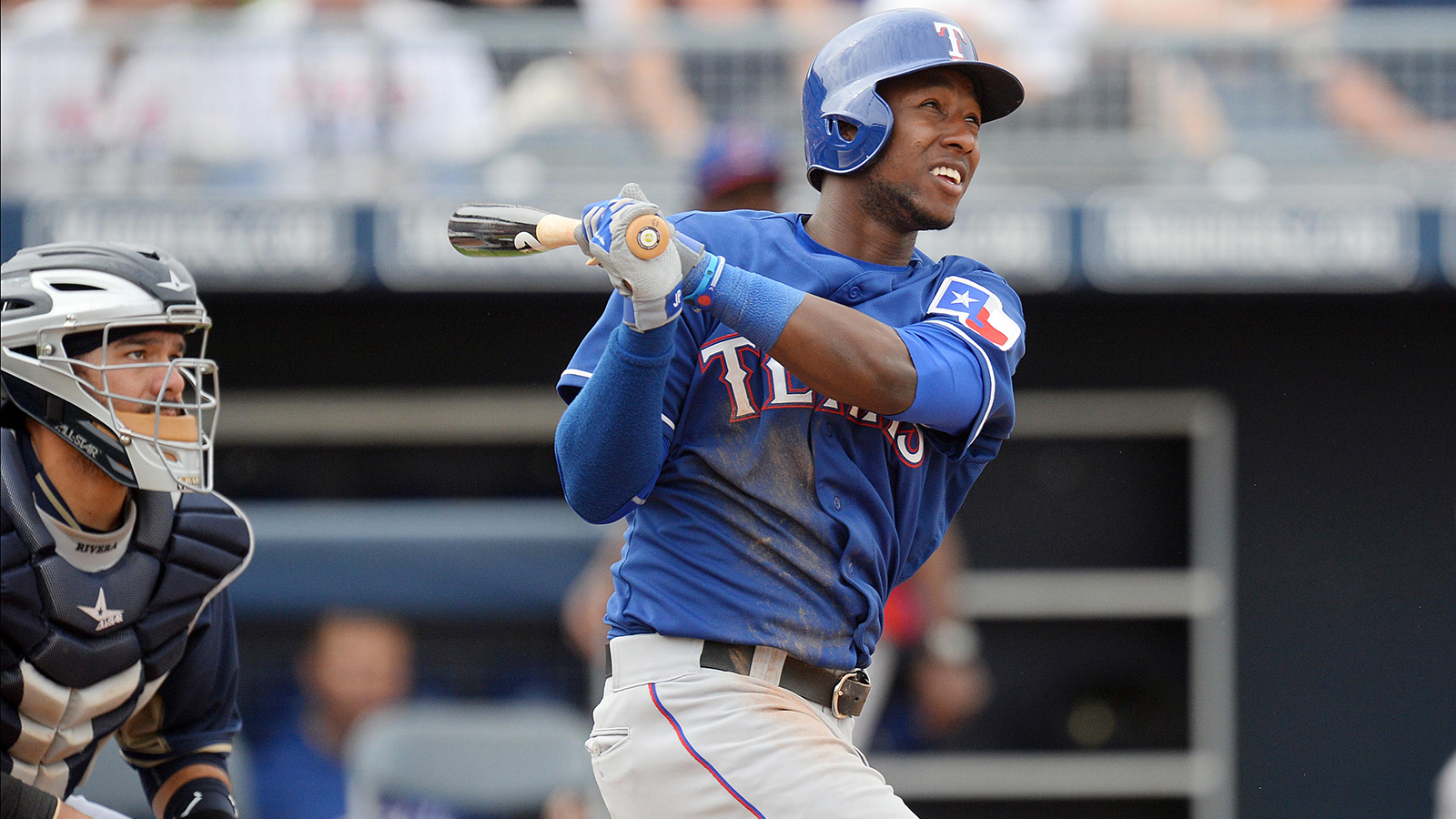 ARLINGTON, Texas – On the same day the Texas Rangers delivered bad news on Kevin Kouzmanoff, they got good news on Jurickson Profar.
An MRI of Profar's right shoulder revealed that his muscle tear has healed. Profar has been cleared to resume baseball activities, and will start swinging a bat immediately.
Profar is slated to begin a throwing program in a week.
Profar, who is on the 60-day disabled list, isn't eligible to rejoin the club until May 29.
Texas assistant general manager Thad Levine said the club will take a cautious approach with Profar, who was slowed twice in the spring by shoulder problems.
"What we experienced in terms of spring training in an effort to ramp him up faster, I can see us being a little bit more cautious with him," Levine said. "We'll use every bit of the time to make sure he's a full go when he gets back on the field."
Here's a quick update on other Rangers on the mend:
Texas Opening Day starter Tanner Scheppers, who is on the DL with right elbow inflammation, is slated to start a throwing program Thursday.
Derek Holland (left knee surgery) is slated to throw another bullpen tomorrow.
Pedro Figueroa will have Tommy John surgery Wednesday and also have a torn left flexor tendon repaired.
Left-hander Joseph Ortiz (fractured left foot) has started a throwing program in Arizona.
Left-hander Joe Saunders (left ankle) will throw three innings or 50 pitches in an extended spring game Friday in Surprise.
Round Rock right-hander Neftali Feliz (sore right arm) is pain free and the club is formalizing a throwing program for him.