San Jose Sharks at Tampa Bay Lightning game preview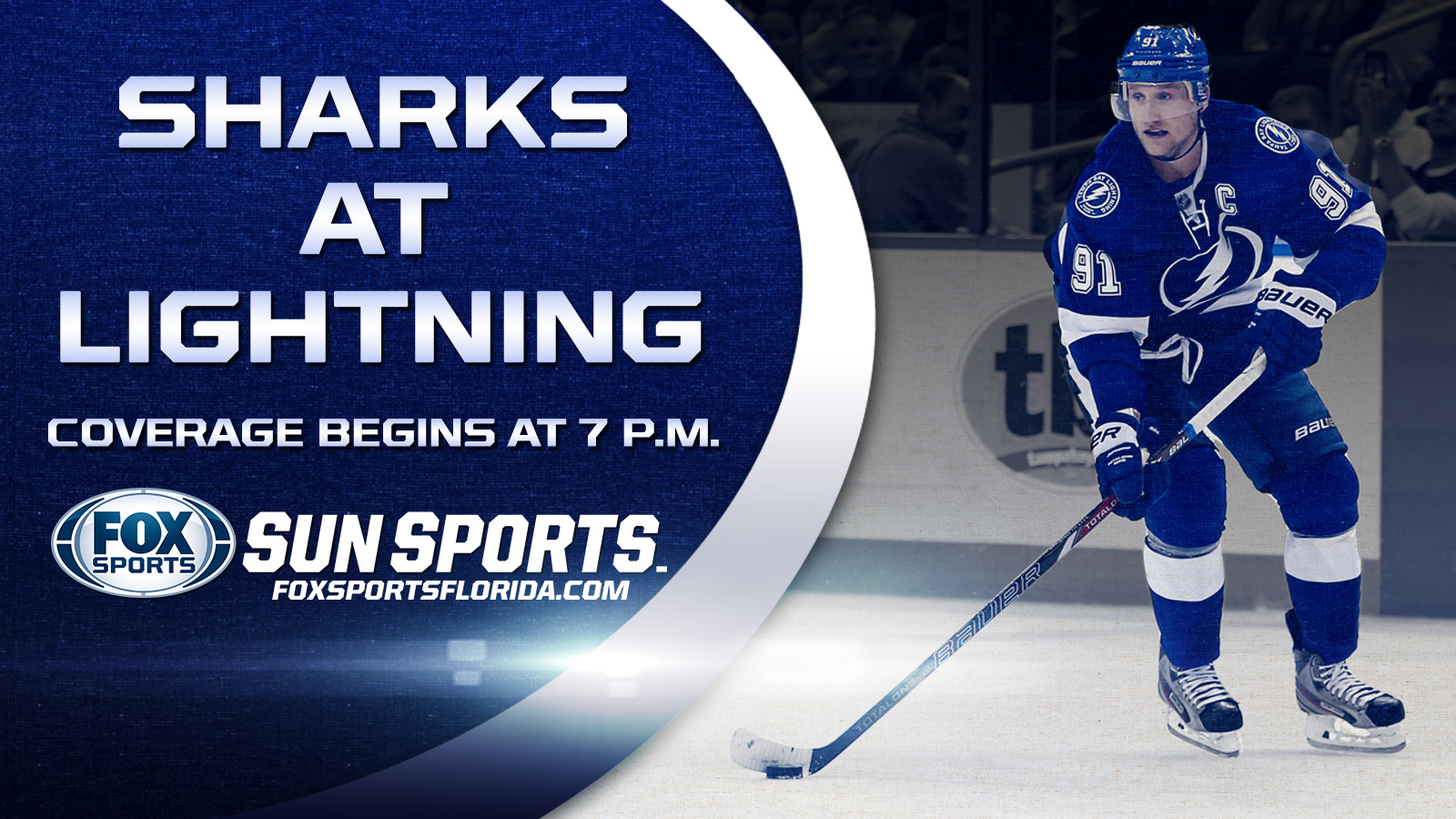 The San Jose Sharks continue to grind through a road-heavy start to the season, looking for points anywhere they can find them.
It might be tough to get any in Tampa Bay on Thursday night against the Eastern Conference-best Lightning, who are currently enjoying a seven-game point streak.
The matchup will mark San Jose's fourth stop of a seven-game road trip, which when complete, will give the club 16 road games through its first 21 of the season. With a 6-4-2 record away from home, the Lightning have already played more road games than any other team.
The persistent grind has taken its toll on the Sharks' defensive performance. San Jose goaltenders own a 3.08 goals-against average on the road while facing 36.0 shots per game – second-most in the NHL.
In five games at home, the Sharks have allowed 22.4 shots and 2.20 goals per game.
"Defensive play," defenseman Marc-Edouard Vlasic said when asked about San Jose's biggest problem. "Not getting guys in front of the net, not executing good passes, turnovers. It's in the back of our net two or three times before we can even be in the offensive zone.
"We got four games left on this road trip. We have to figure out a way to get some points."
The Sharks (8-7-2), losers in eight of 12 overall, have fallen behind by at least two goals in all three games of this trip. They lost the last two to Chicago and Florida by a combined 9-3 score with Antti Niemi allowing four goals in each, including a 4-1 defeat to the Panthers on Tuesday.
Niemi is expected to start again after San Jose placed backup Alex Stalock on injured reserve Wednesday and called up goalie Troy Grosenick.
The Sharks are 8-1-1 in the past 10 meetings with Tampa Bay (11-3-2), but seldom have the Lightning entered the matchup playing as well as they are now. They haven't played San Jose following a point streak of longer than four games since 2003.
Tampa Bay was riding a six-game win streak during which it scored an average of 5.0 goals before falling 3-2 in a shootout to the Blackhawks on Tuesday. That capped a three-game trip in which the Lightning had defeated Columbus and Detroit.
"I look at the big picture, step back away from this game and say, 'We just went on the road, played three playoff teams from last year and got five of six points,'" coach Jon Cooper said. "I'm not down on the guys."
Per usual, Steven Stamkos' success coincides with Tampa Bay's. Stamkos has two multigoal games and nine total points during the club's seven-game point streak. The Lightning are 8-0-2 when he has a point, compared to 3-3-0 when he doesn't.
Tyler Johnson has also played well of late, totaling four goals and two assists over the past five games. Johnson, however, may miss Thursday's game after receiving an illegal cross-check to the midsection Tuesday.
Tampa Bay ranks second in the league with 3.69 goals per game, though goaltender Ben Bishop has also played well. He hasn't allowed more than three goals in any of his 12 starts after making 37 saves Tuesday.
"(Bishop) stood on his head," defenseman Matt Carle told the Lightning's official website. "There were a lot of point-blank opportunities, breakaway there in the third. He's probably our MVP most nights."
Bishop is 6-0-1 in Tampa and will likely start this game as the Lightning seek a fifth consecutive home victory.
While Bishop has allowed nine goals in losing his only two starts to the Sharks, Niemi is 4-0-1 with a 2.57 GAA versus the Lightning.