LeBron James mosaic to be created entirely out of submitted fan photos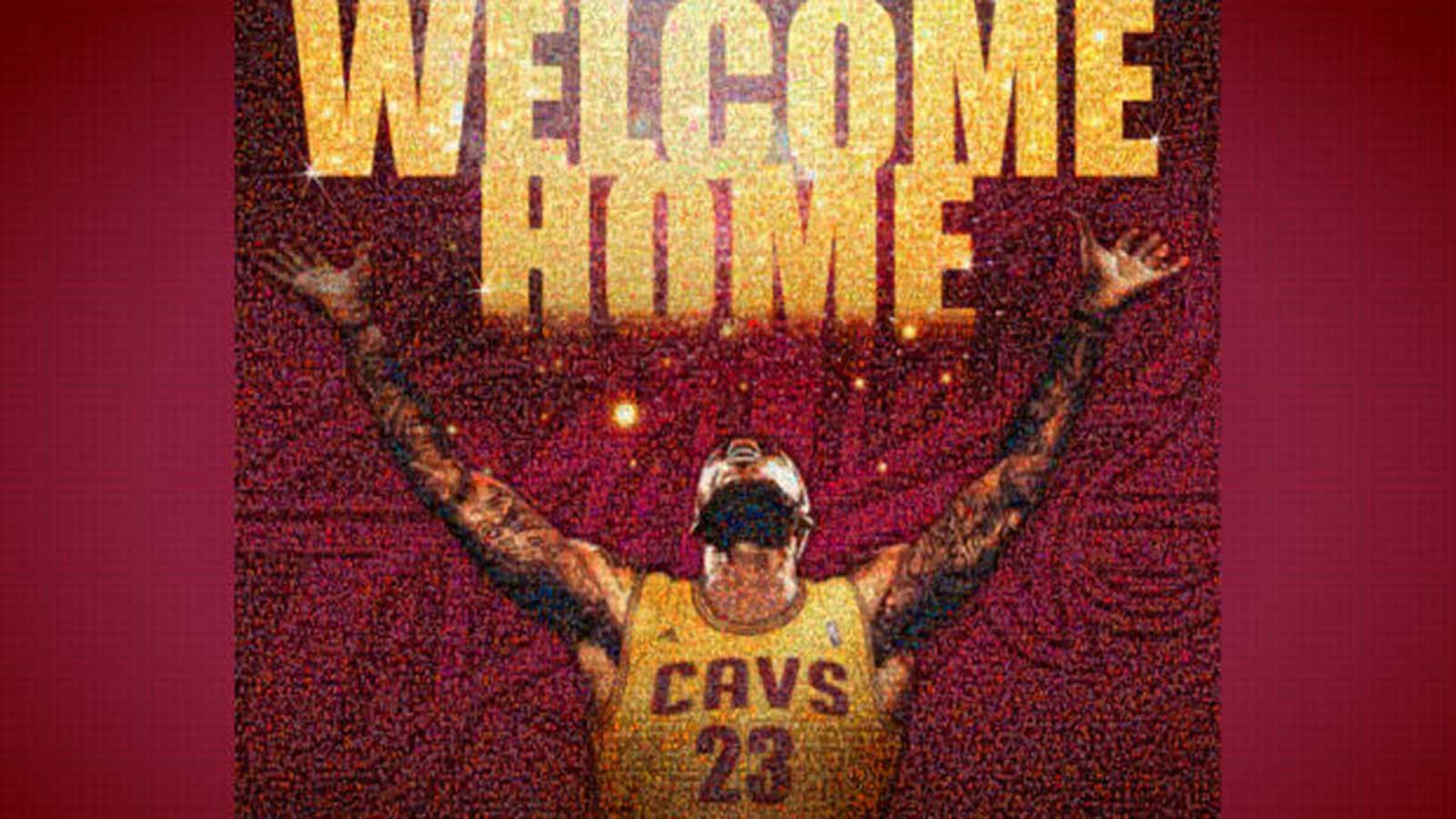 An Ohio-based company known for creating amazing portraits of mosaic art through unconventional methods is taking on a big-time hometown hero as its next project.
Fan Mosaics, based in Northfield, Ohio, about 30 minutes outside of Cleveland, has already done mosaic portraits of the likes of Elvis Presley, Marilyn Monroe, and Jerry Garcia. Now they will be creating a portrait of LeBron James to celebrate the King's triumphant return to his kingdom.
But it is how they go about creating its pieces that makes it such a unique enterprise.
Just how it has done with previous pieces, LeBron's mosaic portrait will consist of "tiles" that actually are photos submitted by fans.
Fan Mosaics' Brian Doskocil explains:
It takes about a week for the company to design the mosaic and a few weeks to print. Their latest project of course has the designers buzzing.
"Because we're a Cleveland-based company, we're as thrilled as everyone else to have LeBron back on the Cavaliers team again," Rob Hixenbaugh, Fan Mosaics' director of fan and brand development, told 19 Action News. "The idea for this project came from that excitement. We truly want to show him and the whole Cavaliers organization what this means to the team's fans."
"Our end result is a great mural of LeBron James being back home, that he himself can see and see all the fans' support and excitement," added Doskocil.
"Everybody's talking about how excited they are to have LeBron come back," said Hixenbaugh. "But we're giving people a once-in-a-lifetime opportunity to show it."
Fans will have until Aug. 30 to submit photos on the company's website. The exact date of the big reveal has not yet been announced.