Heavenly praise: Pujols compares Jeter to Jesus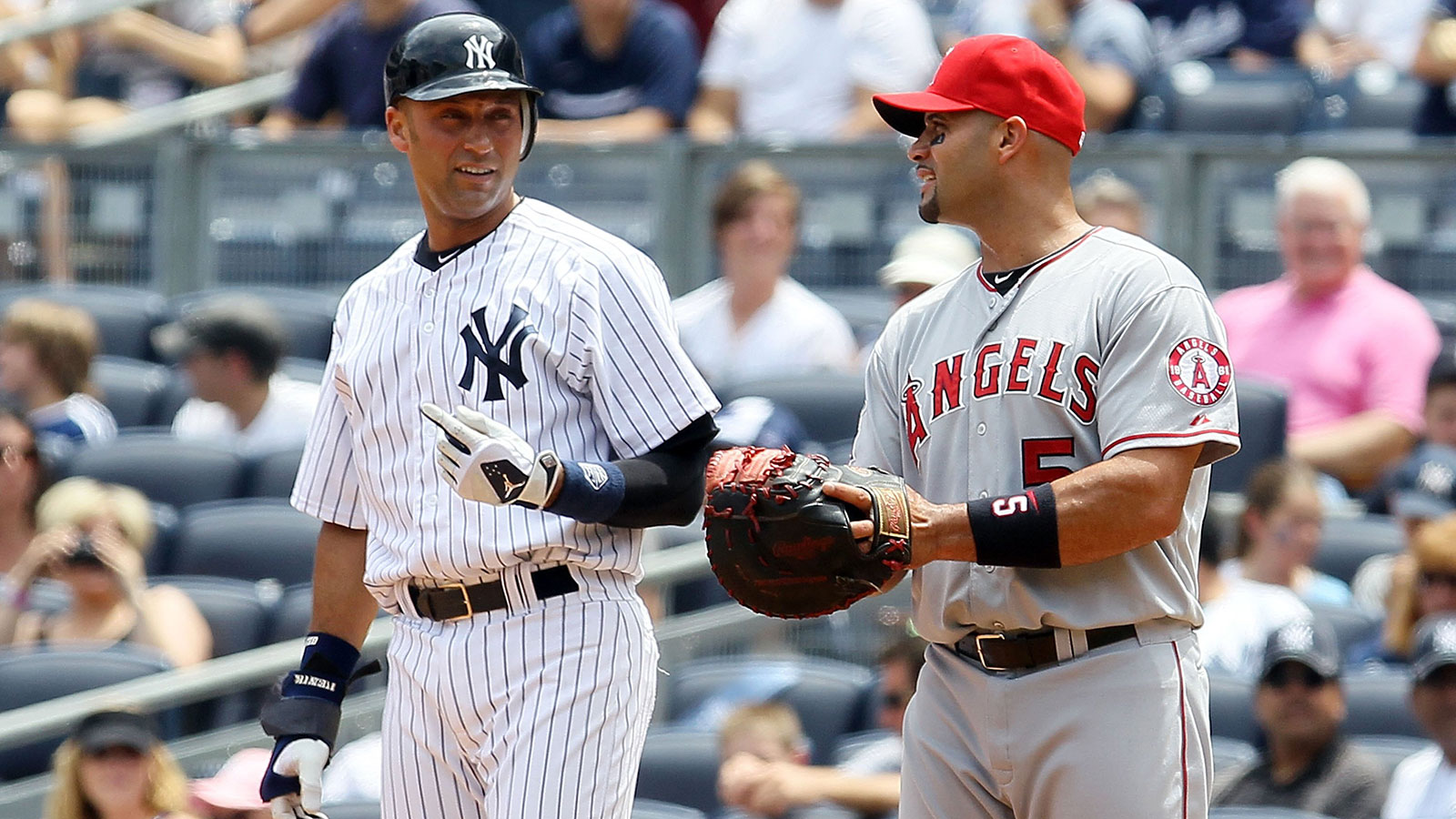 Players from all over major league baseball sent out tweets and well wishes for Derek Jeter on Wednesday after the New York Yankees shortstop announced that 2014 would be his final season.
The praise was strong with several big names chiming in about Jeter's on-field and off-field accomplishments.
Here is just a small sampling:
#TheCaptain Derek Jeter will be missed…Won't find a better person on and off the field! One of the greatest ever! pic.twitter.com/alqU2C4u56

— Bryce Harper (@Bharper3407) February 13, 2014
Derek Jeter is my idol, and will always be the example that I strive to follow. It's been an honor to share a diamond with The Captain #2

— Hanley Ramirez (@HanleyRamirez) February 12, 2014
Grew up watching Jeter play. Always aspired to be the player he was on and off the field. #TheCaptain

— Mike Trout (@Trouty20) February 13, 2014
Better victory tour…Derek Jeter on or off the field??

— Brett Anderson (@BAnderson_30) February 12, 2014
Angels first baseman Albert Pujols waited a day to share this thoughts on the Yankee captain, but he really, really went for it.
Pujols on Jeter: "On and off field, he's the way you want your kids to grow up, Only Jesus is perfect, but he's pretty close to that guy."

— Mike DiGiovanna (@MikeDiGiovanna) February 13, 2014