Vista Murrieta's Michael Norman wins Gatorade National Track Athlete of the Year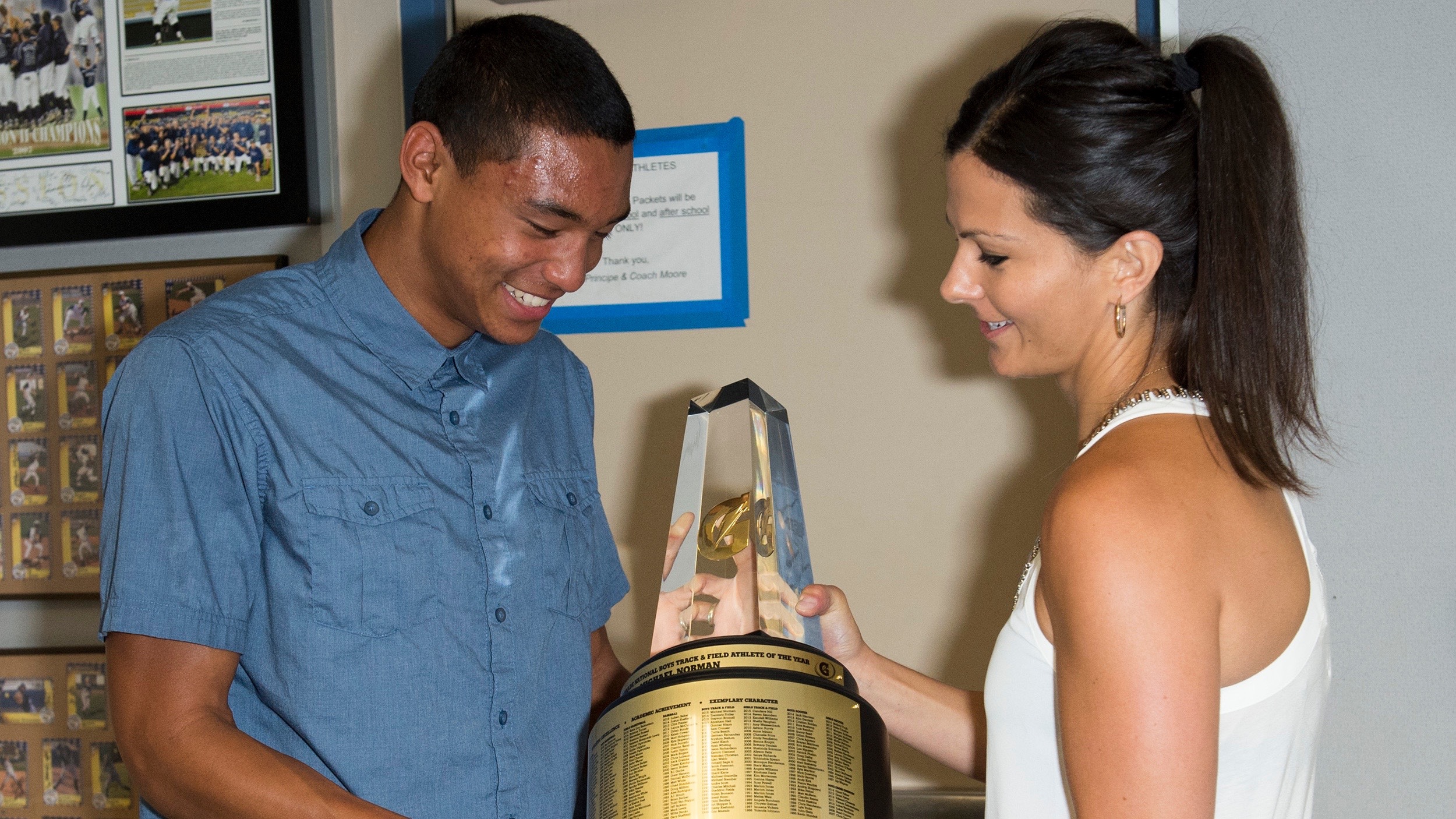 Vista Murrieta High School track athlete and soon-to-be Trojan Michael Norman just entered 'LeBron James' territory. But he doesn't play basketball.
On Tuesday, Norman was named Gatorade's National Track Athlete of the Year for the second consecutive year, a feat that only 11 other athletes including James have accomplished since the awards creation in 1985. Norman is the first track and field athlete to win the award in back-to-back years.
Today Michael Norman was named the NATIONAL #GatoradePOY in T&F! The 11th athlete to win it consecutively! Congrats! pic.twitter.com/oufmqf7NCe

— CIF Southern Section (@CIFSS) June 28, 2016
Competing in the 100, 200 and 400-meter races, The Vista Murrieta standout won two individual state titles in 2016 and finished first in two relays to lead his Broncos to a team title. In addition to the titles, Norman currently holds the nation's No. 1 200-meter and 400-meter times for high school athletes.
Norman's coach at Vista Murrieta High School had this to say about is star athlete:
Michael is the most talented high school track athlete I have ever seen. Coaches often use the cliché 'practice every day to get better,' but Michael takes this to heart. Every week, every day, every moment he is on the track, he is doing everything he can to push himself to the highest level.
Off the track, Norman maintained a 3.61 GPA while volunteering on behalf of Special Olympics, St. Martha's Food and Pantry for the needy and the Temecula Time Machine track club's youth program. He is committed to attending USC and will run for the Trojans on scholarship next season.