Kings and their Cup to make South Bay homecoming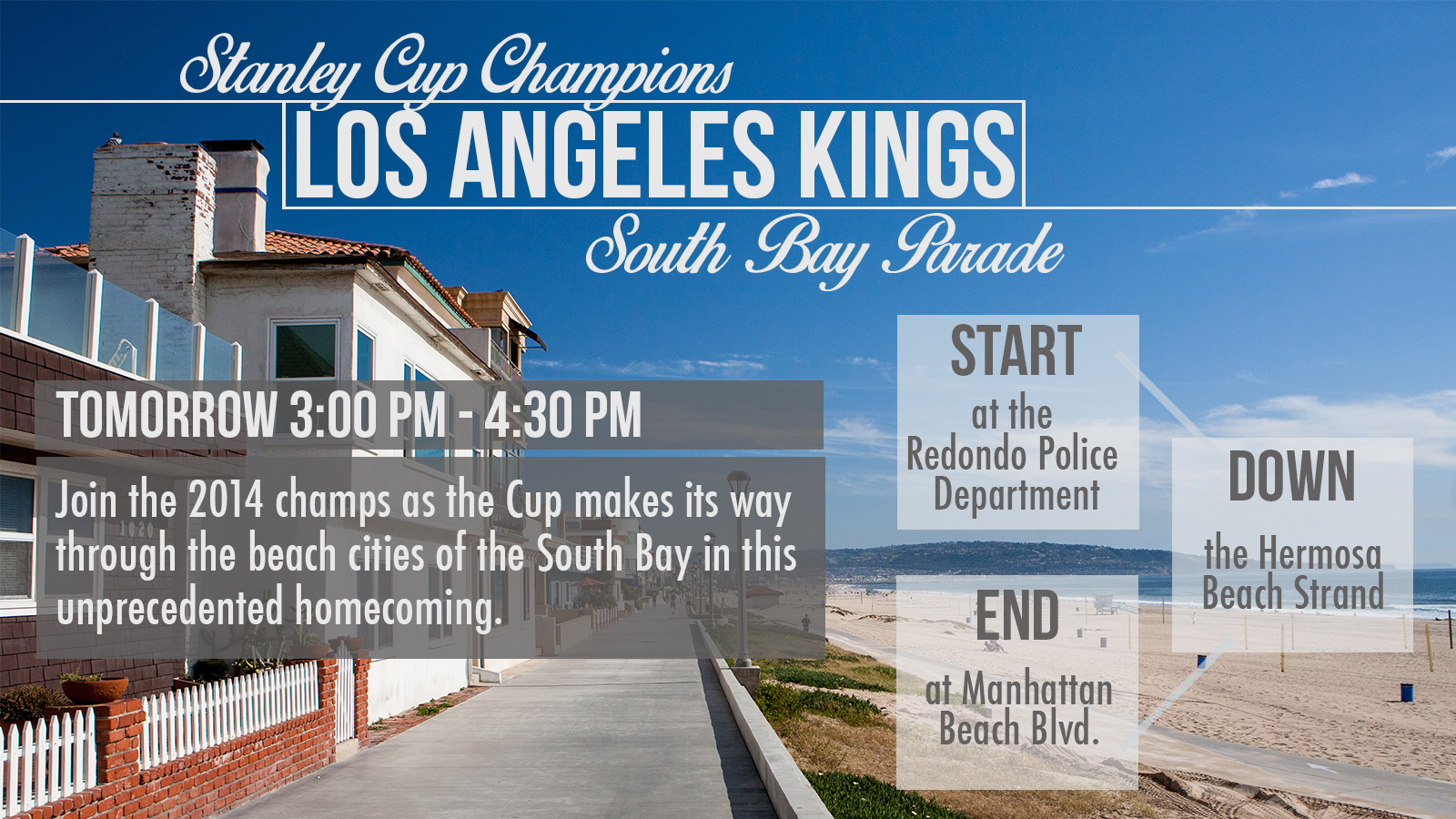 If you're like us, you're already having withdrawals from being able to watch the Kings rule the ice every other night. Worry not, hockey lovers, because the Champs are bringing us one last dose of Stanley Cup action.
This Wednesday at 3 p.m., the 2014 Kings are leading an unprecedented parade through the South Bay — home to almost every single player and coach. The parade runs through Redondo, Hermosa and Manhattan Beach and is expected to last 90 minutes.
FOX Sports West and the Kings encourage anybody to stop by, catch some sun and wish the boys congratulations. The full parade route is listed below:
BEGIN — Redondo Beach Police Department
Redondo Beach Pier turnaround
Left on Catalina
Left on Beryl
Right on Harbor
Left onto 2nd St to Strand
Right on 22nd St
Left on Hermosa Ave
Right on Greenwich Village
Left on Manhattan Ave
END – Manhattan Beach Blvd