Western Conference Finals Game 1 predictions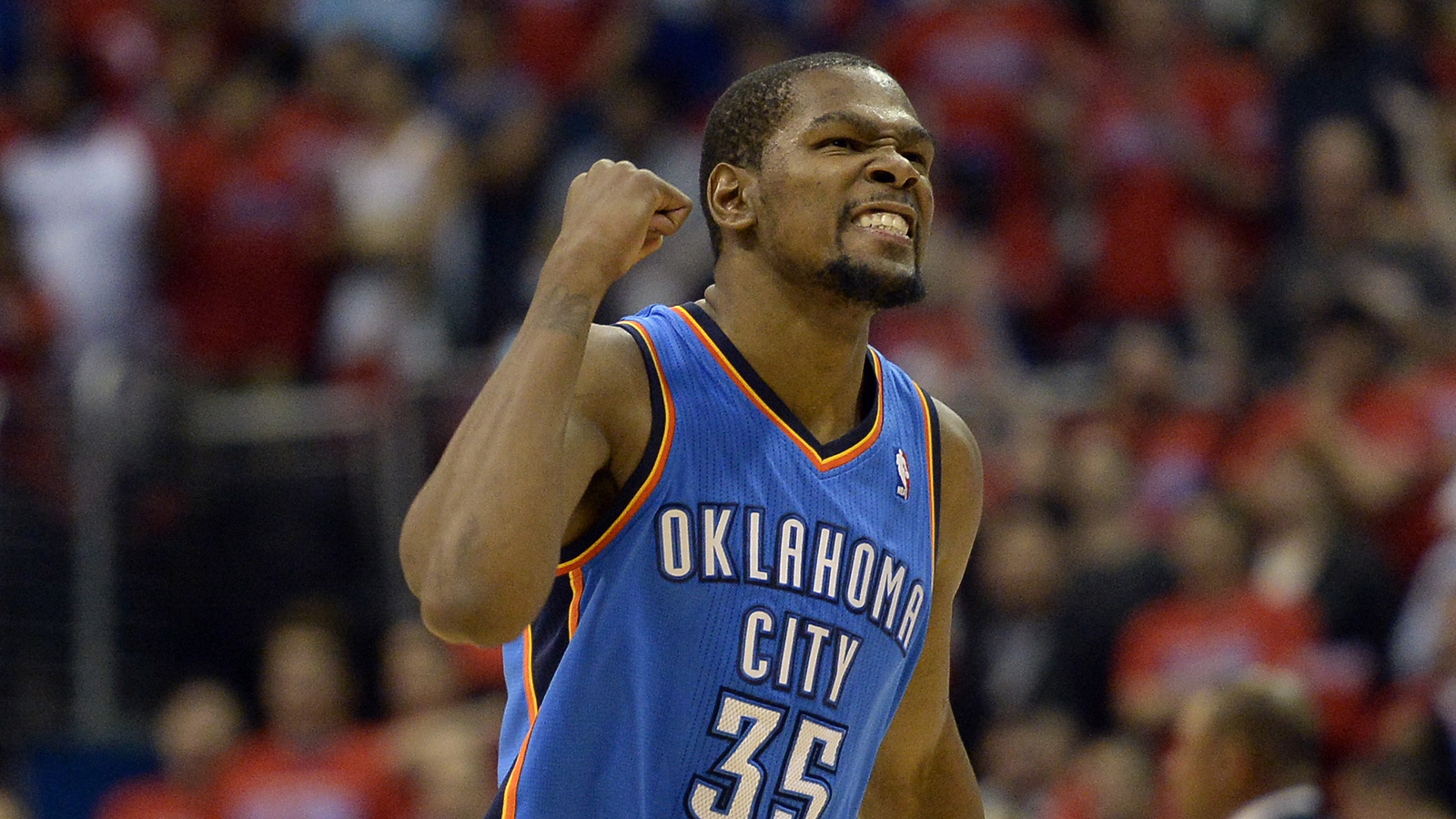 Game 1 is tonight in San Antonio and there are all sorts of guesses about how the Thunder will fare without forward Serge Ibaka.
Here are a few more guesses.
Kevin Durant will score 38 or more points tonight. He'll average that for the series.
Russell Westbrook will have a 40-point game in the series. He won't on Monday, but Westbrook will have 10-plus assists.
Nick Collison starts in place of Ibaka. And has his hair parted down the left side.
Reggie Jackson gets more than 33 minutes of action. So does Steven Adams.
Speaking of Adams, everyone knows how important his new role will be as the defensive stopper in this series. He'll be good, but not great. No double-double on Monday.
Kendrick Perkins will get a technical foul.
Spurs fans will put the free T-shirts on, unlike the Clipper fans.
You'll be reminded Matt Bonner is still in the league. He'll even make a 3-pointer.
Jackson has been great against the Spurs this season, shooting better than 65 percent. He won't get there Monday. Or shoot 50 percent.
We'll see a shot of Westbrook walking into the the arena wearing something you couldn't.
There are no Spurs in the top-five playoff performers in points, rebounds, assists or field goal percentage, or in any of the major individual defensive categories. Hmm. Count on the Spurs shooting 47 percent or better in Game 1.
No Ibaka means Kevin Durant has to play more defense. He'll get 11 or more rebounds.
Tony Parker will have fewer than six assists.
Kawhi Leonard has more than 15 points and seven assists.
Tiago Splitter gets five or more offensive rebounds.
The Thunder are a 5.5-point underdog. They'll win straight-up, but lose the series in six games.
Game 6 Clippers prediction record: 12-11-3
Memphis series prediction record: 58-63-5
Clippers series prediction record: 55-83-5