Rangers' Martin double short of the cycle against White Sox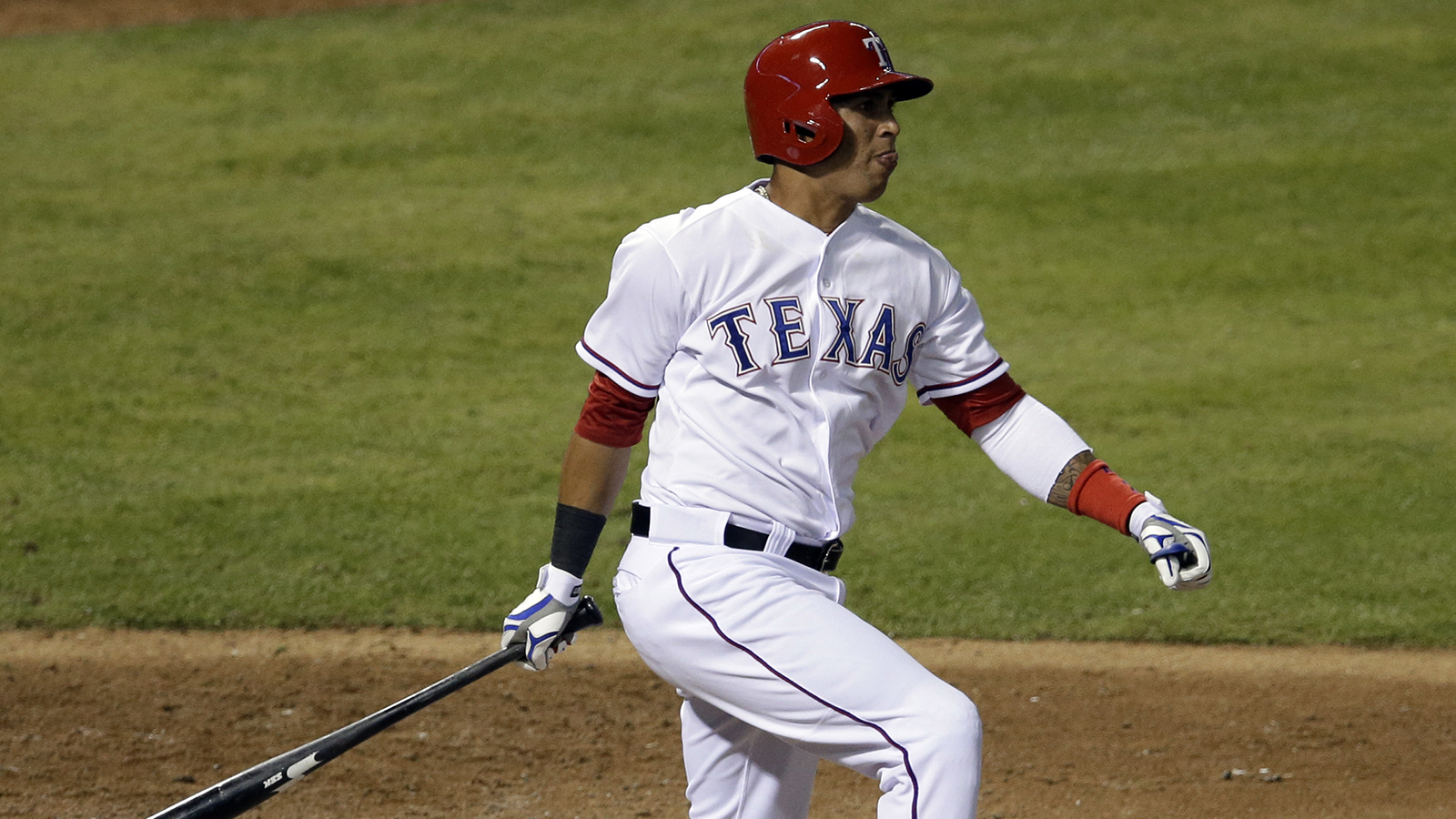 ARLINGTON, Texas – On a night where offense was the main attraction paired with a complete-game shutout from Martin Perez; Leonys Martin coming just short of hitting for the cycle was nearly lost on the box score amongst the 12-run outing for the Texas Rangers against the Chicago White Sox.
Having already hit a triple in the second inning, his first homer of the season in the fourth, along with a single in the sixth, Martin needed only a double when he came to bat in the eighth inning, but struck out swinging against Chicago pitcher Scott Downs.
"When they're throwing him strikes, he's gonna hit it, when they thrown him balls, that's the ones he misses,"€ manager Ron Washington said.
Despite missing out on the personal achievement, Martin led the team with four RBI on a Friday night where nearly everyone in the Texas lineup was contributing to the blowout.
"I think hitting is contagious, sometimes it just becomes contagious, we have a really good offense, we have no doubts in our abilities."€ Alex Rios, who went 3-for-5 with two RBI, said.
Along with Friday's feat, Martin has been on an hot streak since hitting a game-winning single Wednesday night against the Mariners, something that his manager likes to see out of his outfielder.
"Tonight he was a double away form a cycle, hit the home run off a breaking ball, got him two fastballs up in the zone he turned down the right field line taking the ball the other way,"€ Washington said. "He's at his best when he uses the whole field, and that's what he's been doing."
Prince Fielder also started to show more signs he is breaking out of his early-season slump, reaching base all five times he came to the plate by way of two hits, one of which was a RBI double, along with walking twice and being hit by a pitch. While his batting average is still sitting at .190 for the season, Fielder showed his resiliency by swatting a pitch down the left field line with the White Sox using a shift that loaded up the right side of the field, much like most other opponents have done to the new Rangers slugger this season.
"We're just grinding out at-bats throughout the lineup," Washington said. "That's what we've been doing lately. That's what it takes and we've been able to do that lately."
Follow Shawn Ramsey on Twitter: @ShawnPRamsey