Payton instilling 'crisis' mentality into Saints this week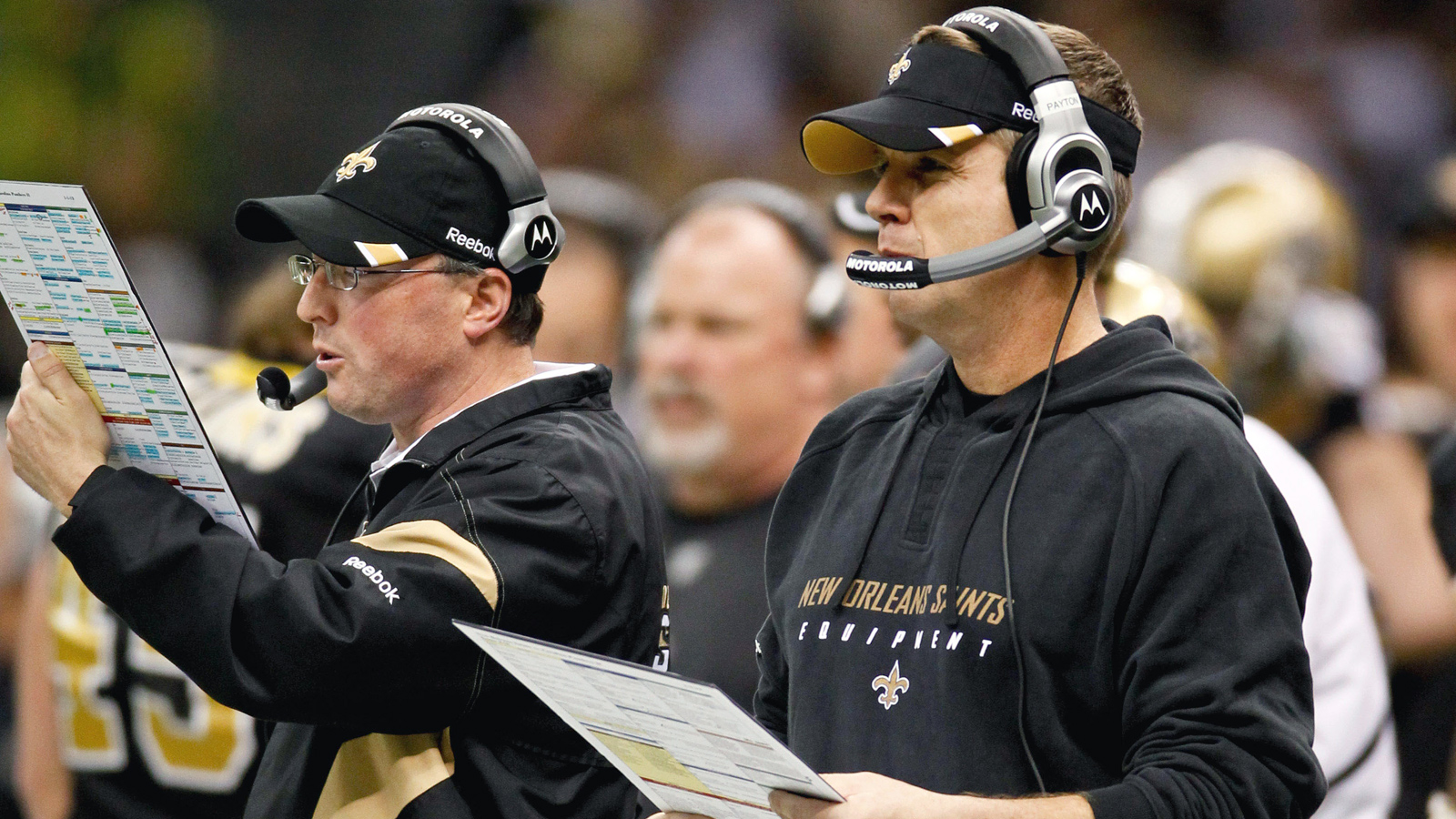 This isn't where the New Orleans Saints expected to be in Week 3: preparing for their home opener by diagnosing what went so wrong on the road that they're now desperate to survive a 0-2 start.
Players in the locker room are referring to this as the team's "Week of Crisis" – at least figuratively on the field, if not literally, given what teams like the Vikings and Lions are dealing with off the field.
That's the mindset head coach Sean Payton is instilling in his team as they prepare for Sunday.
"Yes, it probably was filtered down from me because that is the game we are in now, week to week," Payton said. "Now the good news is we receive an opportunity this week to correct that and shore up some things. We are going to have to play better. You start a season like this and we just have to find a way to play our best game this weekend. It's important we do that, especially coming home."
The Saints came into this season envisioning it ending with a final faceoff in Arizona with another Lombardi Trophy at stake. In order for the Saints to make the playoffs, the bleeding, the losing, needs to stop soon.
"A sense of urgency certainly," quarterback Drew Brees said when asked to describe the feeling of his locker room. "We need a win. We know we can play better. It's hard when you lose games like the way that we lost the last two games where they are one possession games, one play games, one play in each of those that could have made the difference. In many cases they have gone our way in the past, we found a way to win by being the smarter football team or the more prepared football team or whatever it is and yet lately, unfortunately, we have been on the other end of that. There is a lot to be learned, and unfortunately in some cases it takes you losing them and feeling the sting of that in order to win."
Certainly two consecutive defeats don't automatically signal that all is lost for the rest of the season. However, two initial losses for a revamped team with many new faces can set a negative tone that could prove difficult. Sporadic losses in the midst of a successful season for a team confident in its own abilities and identity can be easier to shake off.
"I would just say this, at the beginning of every season you are kind of like 'Hey, what type of team do we have?' and with every win early on you gain confidence," Brees said. "If there is a spell during the season, like there always is where you're facing adversity, then it is always lean on that early success of 'Hey, we know what we can be.' For us right now, despite the fact that we have a lot of veteran guys, a lot of guys who have been here for a long time and won a lot of games, this is a new team so it's kind of reestablishing and recreating your identity and it's like 'Ok, who are we, who are we trying to be?' We're certainly a lot better than what we've shown but you are what your record says you are so we have to go out and get a win so we can start feeling better about ourselves so that we can start gaining some momentum."
A win at home Sunday versus the Vikings is crucial for jump-starting that momentum. Especially given the fact the Saints head back out on the road next week to face the Dallas Cowboys.
Payton believes victory lies in seizing the opportunity of specific situations, paying attention to the details.
"There is a way we lost those two games," Payton said. "If you would have told me we were going to rush for 139 yards in Week 1 and 170 in Week 2 and find ourselves losing both those games, statistically that would be something that would be a little bit of a surprise. You can't bury them under the rug and pretend it never happened. You have to look at it. I think we are trying to make sure we uncover every stone and look closely at how we can find ways to make the corrections and hopefully we can get that done this weekend."
Home field advantage is one the Saints side, at least historically: last season the Black and Gold was a perfect 8-0 at home. Brees especially excels inside the Super Dome: he's put up at least 300 passing yards per game in his past 10 consecutive battles inside the Dome. Statistically at home last season, Brees averaged 354.4 passing yards with 27 touchdowns, three interceptions, and a 126.3 passer rating.