Nowitzki appreciative of Cowboys playing in celebrity baseball game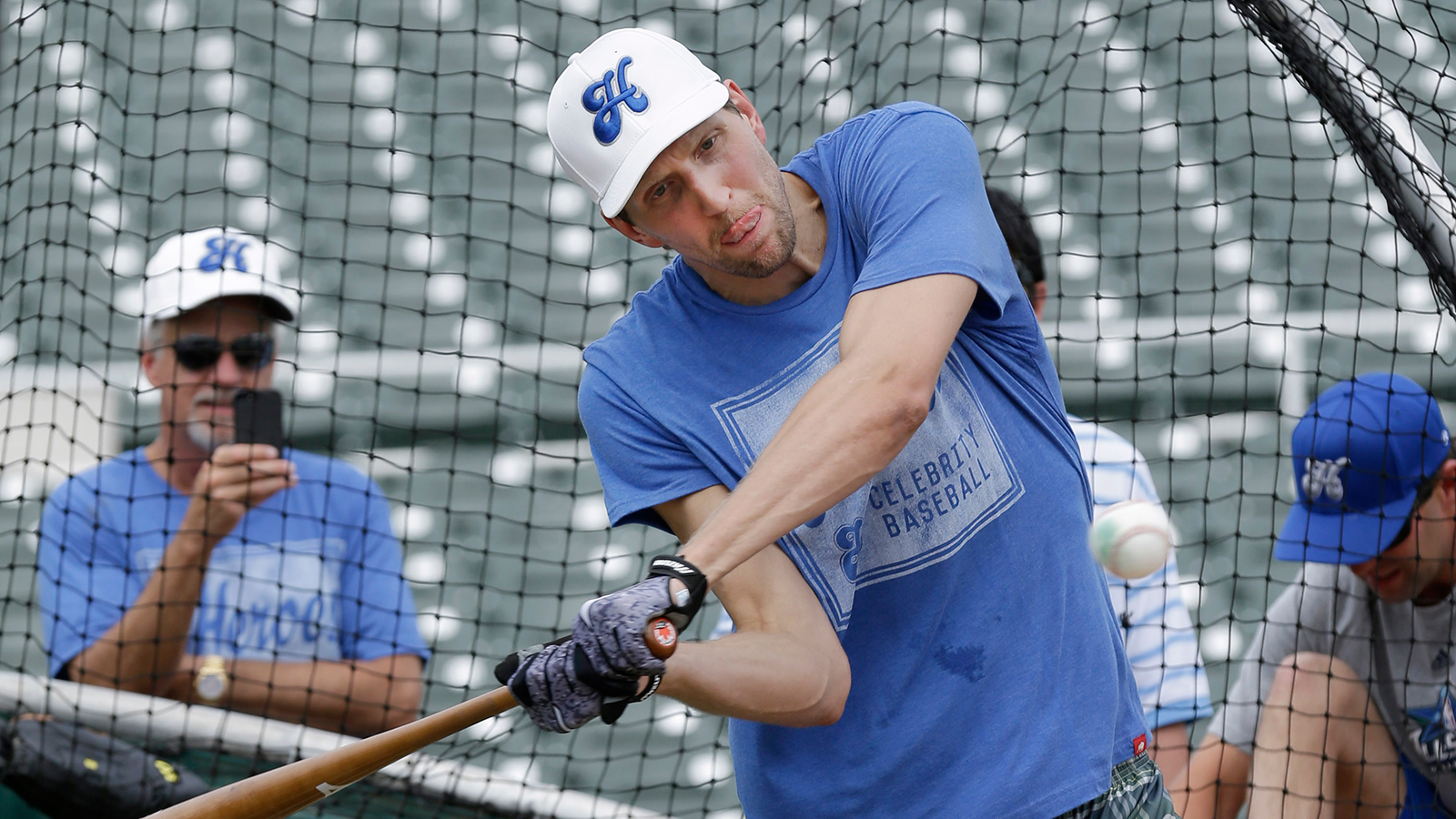 FRISCO, Texas – Playing for the Dallas Mavericks the last 16 years, Dirk Nowitzki understands the popularity of the Dallas Cowboys.
And that's why the 12-time All-Star and NBA champion appreciates some of the team's biggest stars being part of his Heroes Celebrity Baseball game Saturday at Dr Pepper Ballpark in Frisco.
In previous years, Nowitzki's annual game has included names like Charles Barkley, Terrell Owens and Mark Cuban.
This year, Nowitzki says the lineup is as good as it's ever been, thanks to the Cowboys.
"The Cowboys guys take it over the top," Nowitzki said before taking some batting practice swings on Friday.
FOX SPORTS
DAILY
COWBOYS

EDITION
Tony Romo, Dez Bryant, Jason Witten, Terrance Williams and Jason Garrett are all expected to be on hand. Romo is the only one of the group not expected to participate. Coming off December back surgery, Romo is listed on the roster as a dugout coach.
"This year we're stacked," Nowitzki said. "When Dez Bryant decides to come and Jason Witten wants to go and then Tony Romo wants to stop by, that's big. The Cowboys are huge here, so that means a lot to me and everybody here."
Owens and former Cowboys linebacker Bradie James are also expected to play.
Event organizers are expecting a soldout crowd for Saturday's 6 pm start.
Click here to read more about the Heroes foundation.
"We'll have some athletes there," Nowitzki said. "Last year, we were pretty unathletic, so having some of the Cowboys should be great."