Despite injuries, Cowboys not changing training routine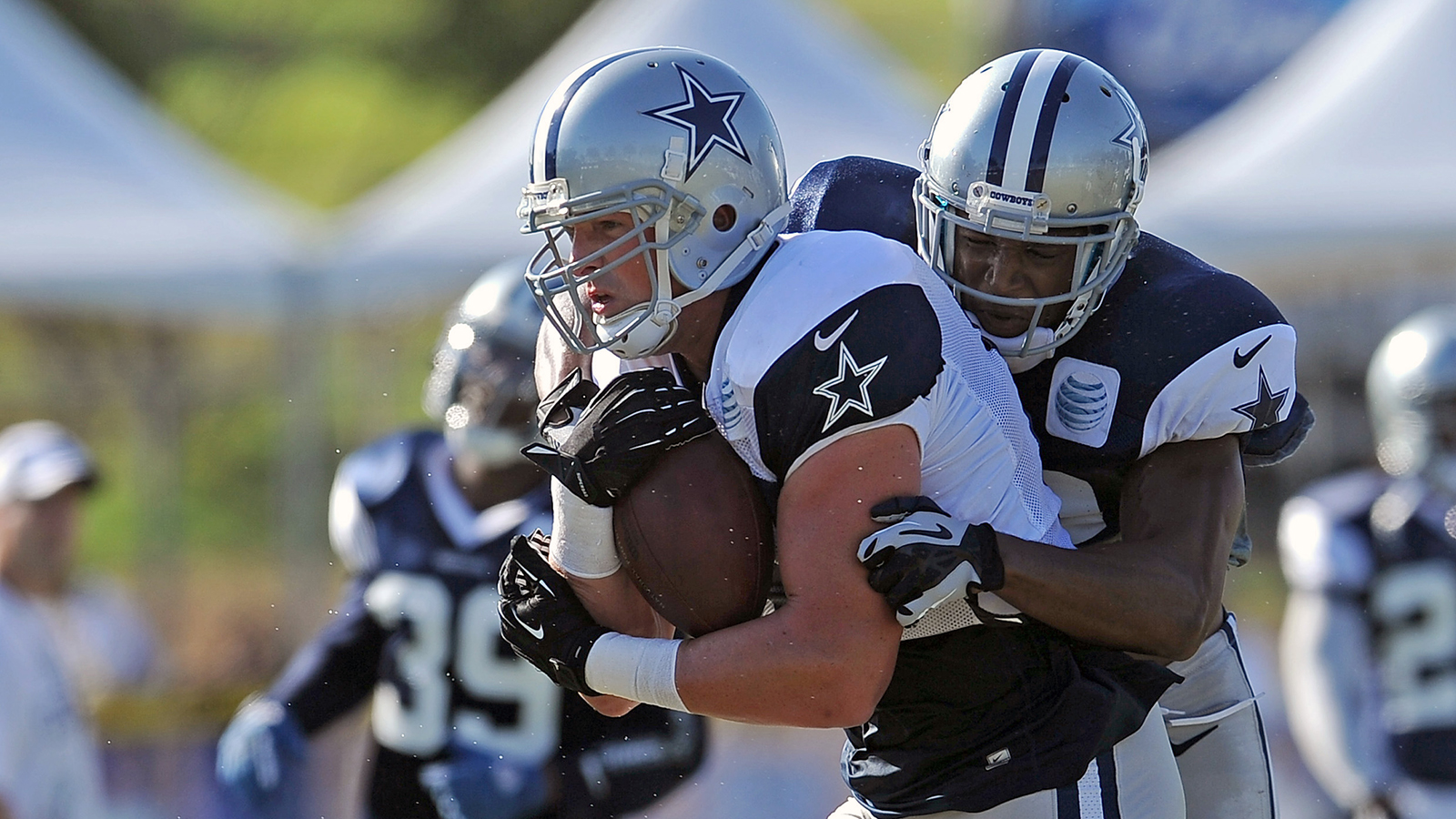 Earlier this month, DeMarcus Ware said the Denver Broncos' work out routine during the off-season is a "whole different deal" from what he did while with the Dallas Cowboys.
Ware was one of 10 Cowboys starters to miss a game last season due to injury. On top of that, Dallas ranks third over the last two seasons in terms of games missed by starting players because of injury.
After trying to overcome so many setbacks during the 2013 season, Cowboys executive vice president Stephen Jones was asked Monday if the franchise gave any consideration to changing their off-season training program.
"No," Jones said on 105.3 The Fan [KRLD-FM]. "We looked long and hard at it, don't get me wrong. I think one of the things that we have to look at it, and I think it's well-documented, with our new labor agreement, obviously the players aren't required to be here. I would submit to you, and I think players would be the first to say it, if you're not in a competitive workout situation, then it's probably not as intense and not quite what it should be.
"When they're reporting 45 days later and they're working out on their own then I think they're not quite up to where they normally would be when you start earlier. But those are things that we're going to continue to work with, with the union, and those are things that will have to be worked out over time, and we'll continue to try to tweak and do things better."
In March, Jones said on 105.3 The Fan that the Cowboys were taking a serious look at the number of injuries they had sustained during the previous season. Part of that evaluation process included being more cautious about a players age in regards to free agency.
"We're taking a lot harder look at it than ever before," Jones said. "Because whether we were just unlucky or whatever it is, you certainly have to say, 'Hey, we're going to have to do something different.' Certainly two years in a row, we've had a problem with that."
Follow Jon Machota on Twitter: @jonmachota