Deion Sanders: Johnny Manziel 'has ghetto tendencies'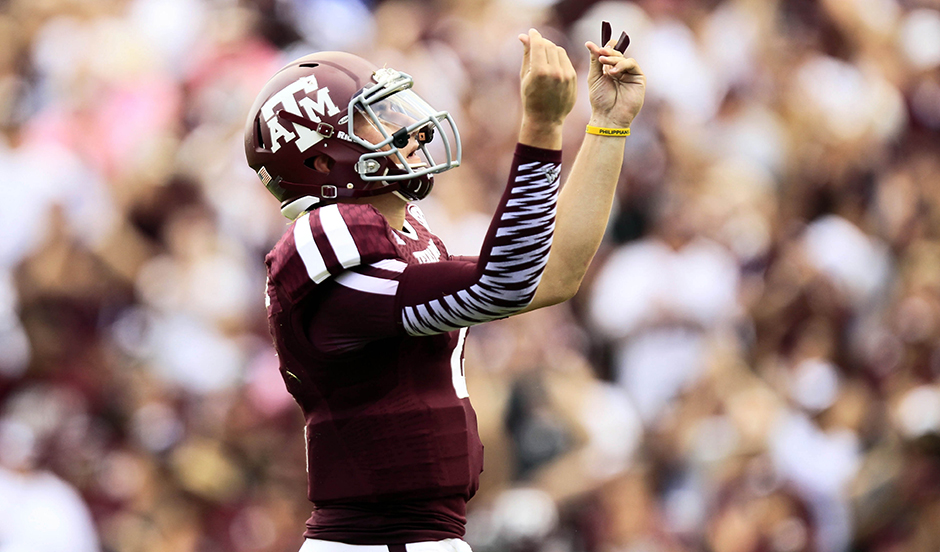 Deion Sanders knew how to put on a show during his Hall of Fame NFL career. After all, his nickname is "Prime Time."
Sanders partied with celebrities when he entered the league and had a reputation of being cocky.
Sound familiar?
Some love Johnny Manziel and others hate him. Sanders says he knows why.
"Oh, please. I love Johnny Football," Sanders said on the Tom Joyner Morning Show. "See, the reason people won't accept Johnny Football is because Johnny Football has ghetto tendencies. I love Johnny Football."
Manziel has never been afraid to show his emotions and personality on the field.
"Because he was successful, he made it, and he let you all know he made it, and he was cocky, he was flamboyant, and he let you know," Sanders said.
Even on Manziel's Pro Day, he made his presence known.
"They had the music playing when he came in," Sanders said. "Put his whole equipment up, who goes out there and do your pro day with all your equipment on? That's some hula stuff, I love Johnny Football."
Manziel was also given a shoutout in his close friend rapper Drake's new song "Draft Day."
Will he try to enter the music industry himself like "Prime Time" did?
Follow Louis Ojeda Jr. on Twitter @LouisOjedaJr