Cowboys' third string QB says he's prepared if needed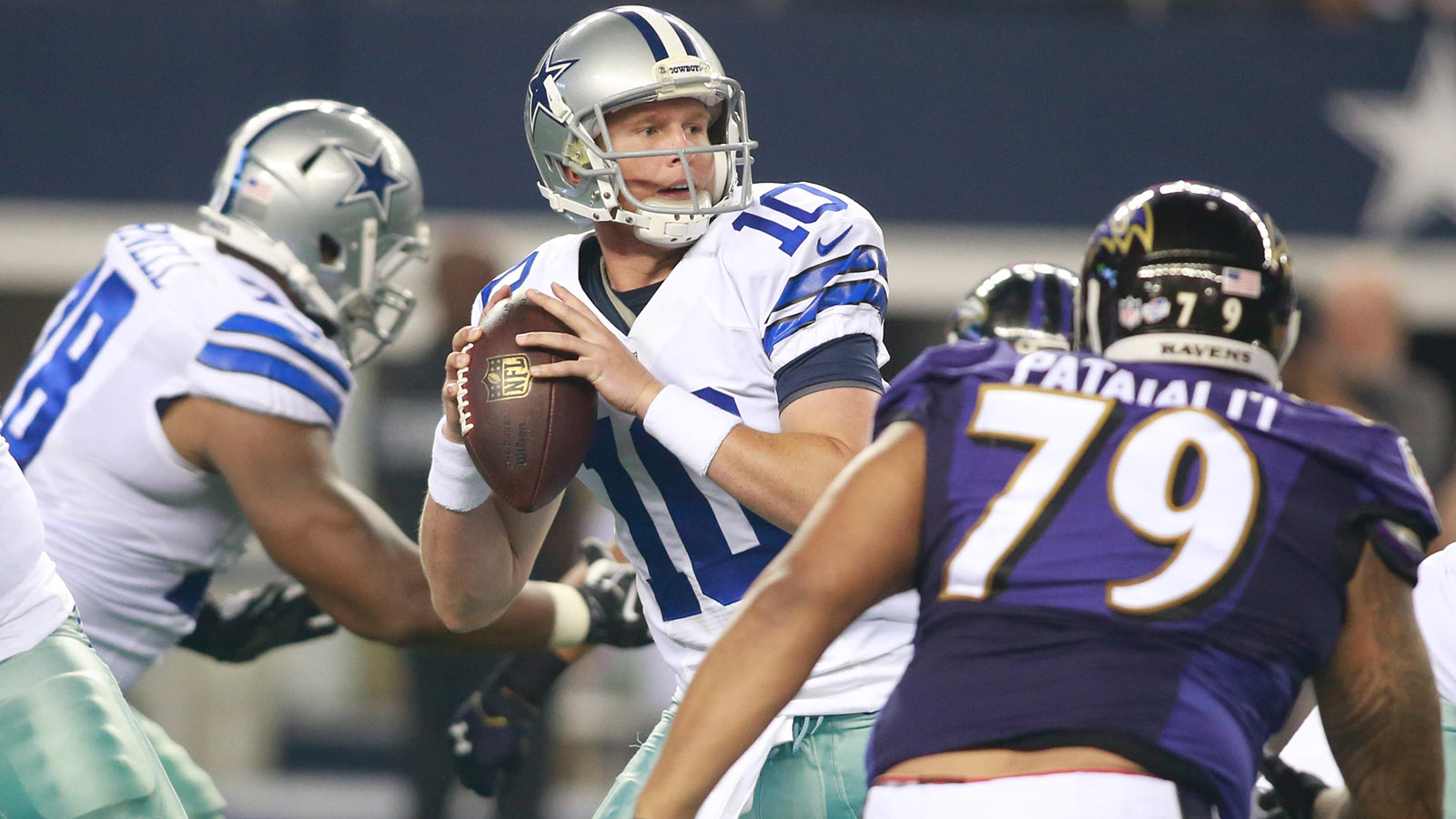 IRVING, Texas — Cowboys third-string quarterback Dustin Vaughan, inactive for all eight games this season, says he's capable of running the offense if called upon.
Vaughan is an undrafted rookie out of West Texas A&M, a Division II school in the Lone Star Conference. If injured starter Tony Romo can't play Sunday, Vaughan becomes the backup to Brandon Weeden.
"Obviously there's still development, and there's development that goes with anybody that comes in, but I think if my name gets called upon I'm expected to go in there and play. And I think I can do that," Vaughan said Thursday. "That's my job, to make sure that I know how to do that before it happens, so if it happens I'm ready. I think I'm capable of doing it."
Romo's status is uncertain for Sunday's game against Arizona after suffering a back contusion in Monday's loss to Washington. Romo has not practiced yet this week and if he can't play, Vaughan moves a step closer to seeing the field.
And if he does see action, Vaughan says he won't just be doing handoffs against the Cardinals.
"They're not going to change the play calls," Vaughan said. "It's going to be the same thing. I've been learning everything that they (Romo and Weeden) have been learning about their team and their defense and stuff like that, so I'm going to be expected to know what they're going to be running."
Vaughan said it's been like a normal practice week for him, although now those quarterback meetings and scout team reps take on a little more significance.
"I think preparation stays the same," Vaughan said. "It's really trying to get to where you know what that defense is going to do, and trying to learn in-game tendencies and stuff like that is really important. When you have the potential of going in, I think it changes your mindset a little bit."
Vaughan said he can run the offense despite not having much opportunity to develop chemistry with the first-string receivers.
"Sometimes you don't get as many reps with those guys as you would like," Vaughan said. "But in the grand scheme of things, you should be able to go in there and manage whoever you're throwing to."
Follow Keith Whitmire on Twitter: @Keith_Whitmire