What would it be like if Oprah bought the Clippers?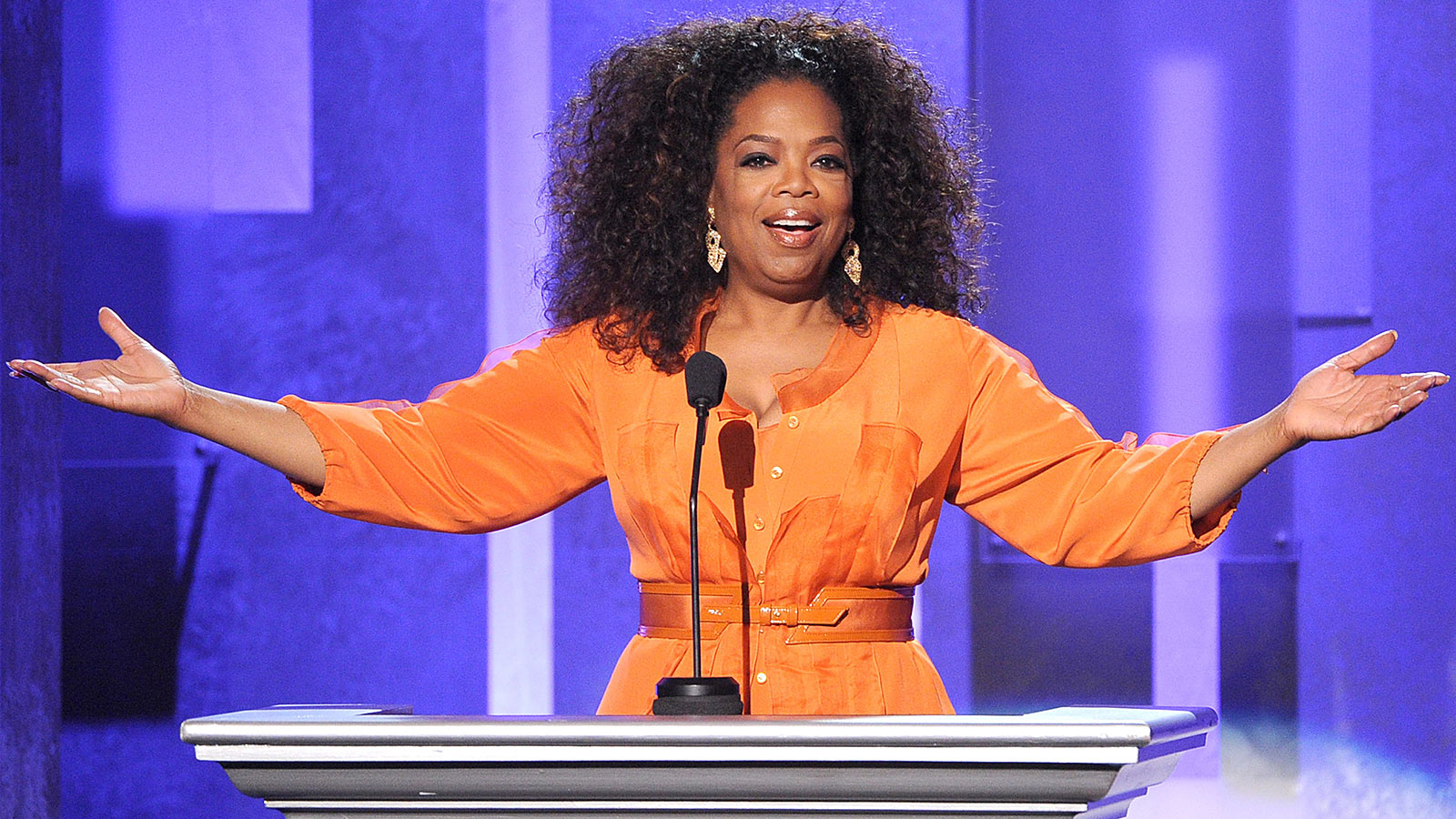 In light of NBA commissioner Adam Silver's announcement that he will "urge the board of governors to exercise its authority to force the sale" of the Clippers, rumors are swirling about potential owners.
One person who is considering a bid on the team is Oprah Winfrey.
Reports say the talk show legend would team with media mogul David Geffen and Oracle chief executive officer Larry Ellison to purchase the club.
Naturally, people on Twitter had a lot of fun with the news early Wednesday afternoon, with "If Oprah" trending for a period of time.
If @Oprah buys the Clippers, I demand she announce each player. Blaaake GRIFFFFF-ennn! Jaaay-Jaaay REDDD-ick! (in the Liz Lemon Oprah voice)

— Emilie R. Saunders (@EmilieRSaunders) April 30, 2014
If Oprah buys the Clippers @RTNBA pic.twitter.com/7Q8RuOgswY

— Tim (@FriedChickenTho) April 30, 2014
I for one would love if Oprah was a co-owner of the #Clippers: You get a max contract! And you get a max contract!

— Joseph Ferris (@jferris215) April 30, 2014
If Oprah buys the Clippers Maya Angelou will give the halftime pep talks.

— Janine Brito (@janinebrito) April 30, 2014
Oprah Interested in buying the #Clippers. This going to be interesting. pic.twitter.com/NcMHCYSkfZ

— ANTHONYTILGHMAN™ (@AnthonyTilghman) April 30, 2014
Oprah floor seats section at Staples pic.twitter.com/irDiMnkbuw

— Chase N. Cashe (@ChaseNCashe) April 30, 2014
If Oprah becomes Clippers owner… pic.twitter.com/bxPuAgDEBS

— World of Isaac (@WorldofIsaac) April 30, 2014
If Oprah buys the Clippers everyone in the stands will get a free book at every game

— Ryan Smith (@Crazyass_Smitty) April 30, 2014
If Oprah buys the Clippers will she do all the post-game interviews herself?

— Nina (@GrassyDewDrops) April 30, 2014
Who's GM, Gayle or Stedman? "@Ebron85: If Oprah Buy The Clippers They Going To Have State Of the Art EVERYTHING !!"

— K.O.⛳ (@The_Real_KO) April 30, 2014