D-backs minor league report: O'Brien, Shipley earn PCL honors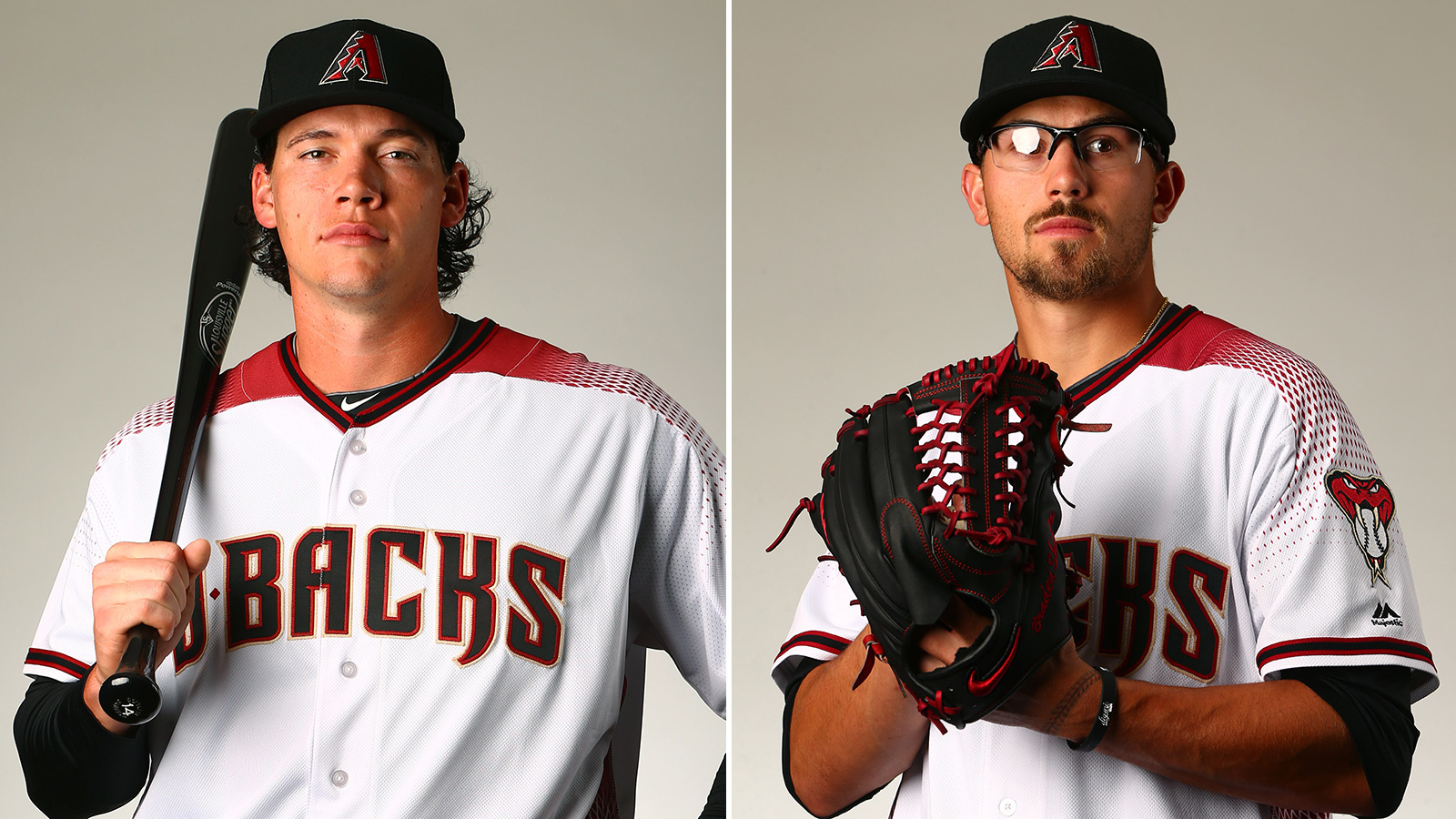 Reno outfielder/catcher Peter O'Brien and starting pitcher Braden Shipley were named Pacific Coast League Player and Pitcher of the Week for April 25 through May 1.
O'Brien hit .500 (12-for-24) with 10 RBI, seven runs scored, four home runs, one triple and two doubles. He capped the week with a walk-off home run in the 12th inning on Sunday to give the Aces a 1-0 win over Albuquerque. He has a 9-game hitting streak.
Shipley worked 13.0 scoreless innings over two starts, giving up seven hits and three walks and strikeout 13.
O'Brien is tied for the lead among all minor leaguers with eight home runs, is second in slugging percentage (.733) and tied for third in RBI (22). He's seventh in the PCL with a .372 batting average. Shipley (2-1, 3.26) leads the PCL in innings pitches (30 1/3).
Reno outfielders Jason Bourgeois (.373) and Mike Freeman (.360) are also off to hot starts at the plate for Reno, and catcher Tuffy Gosewisch has three home runs to go with a .352 average, but Socrates Brito has struggled since being demoted, hitting just .163 in 10 games with the Aces. Pitcher Archie Bradley has been racking up the strikeouts — 23 in 18 2/3 innings — while going 2-1 with a 2.41 ERA, but he's also struggled to throw strikes (12 walks).
–Nineteen year-old left hander Cody Reed, a second-round pick in 2014, made a big-time Class A debut for Kane County in the Midwest League — striking out 11 batters in each of his first two starts. After striking out 11 in 5 1/3 innings in Saturday's 6-0 win over Bowling Green, Reed has now fanned 22 of 40 batters he's faced, and he's yet to issue a walk.
–Even with his two dazzling outings, Reed might have to share top billing with Kane County teammate Justin Donatella. Donatella, a 15th-round draft pick in 2015 out of UC-San Diego, has given up one earned run in his first four starts for the Cougars, compiling a 3-0 record and 0.39 ERA.
–Cuban import Yoan Lopez lasted just 3 2/3 innings in his start on Saturday for Double-A Mobile, giving up four runs, six hits and three walks while striking out five. Lopez is 2-2 with a 3.97 ERA over five starts for the Bay Bears. Outfielder Gabriel Guerrero is hitting just .234, but he leads the Bay Bears with four home runs and 18 RBI.
–First baseman Rudy Flores homered in his fourth consecutive game for Visalia in Sunday's 5-4 victory over San Jose in the High-A California League. The Rawhide have won seven in a row and are in first place in the North Division with a 17-6 record.
Rawhide reliever Zac Curtis was summoned to the majors on Saturday, but Visalia has another top bullpen arm in the making in Jimmie Sherfy. He's unscored upon in all 10 of his appearances this season, striking out 16 and notching seven saves. In his last five appearances, Sherfy has five saves and eight strikeouts over five innings while giving up only one hit.
Reno's O'Brien and Kane County's Donatella were named the organization's minor league player and pitcher of the month for April.
The full list of April nominees includes O'Brien, Mitch Haniger (Mobile), Henry Castillo (Visalia), Domingo Leyba (Visalia), Trevor Mitsui (Kane County) and Eudy Ramos (Extended Spring) for player of the month; and Bradley, Matt Stites (Mobile), Sherfy, Donatella and Luis Castillo (Extended Spring) for pitcher of the month.