Witten: Manziel will have success, but Romo will bring championship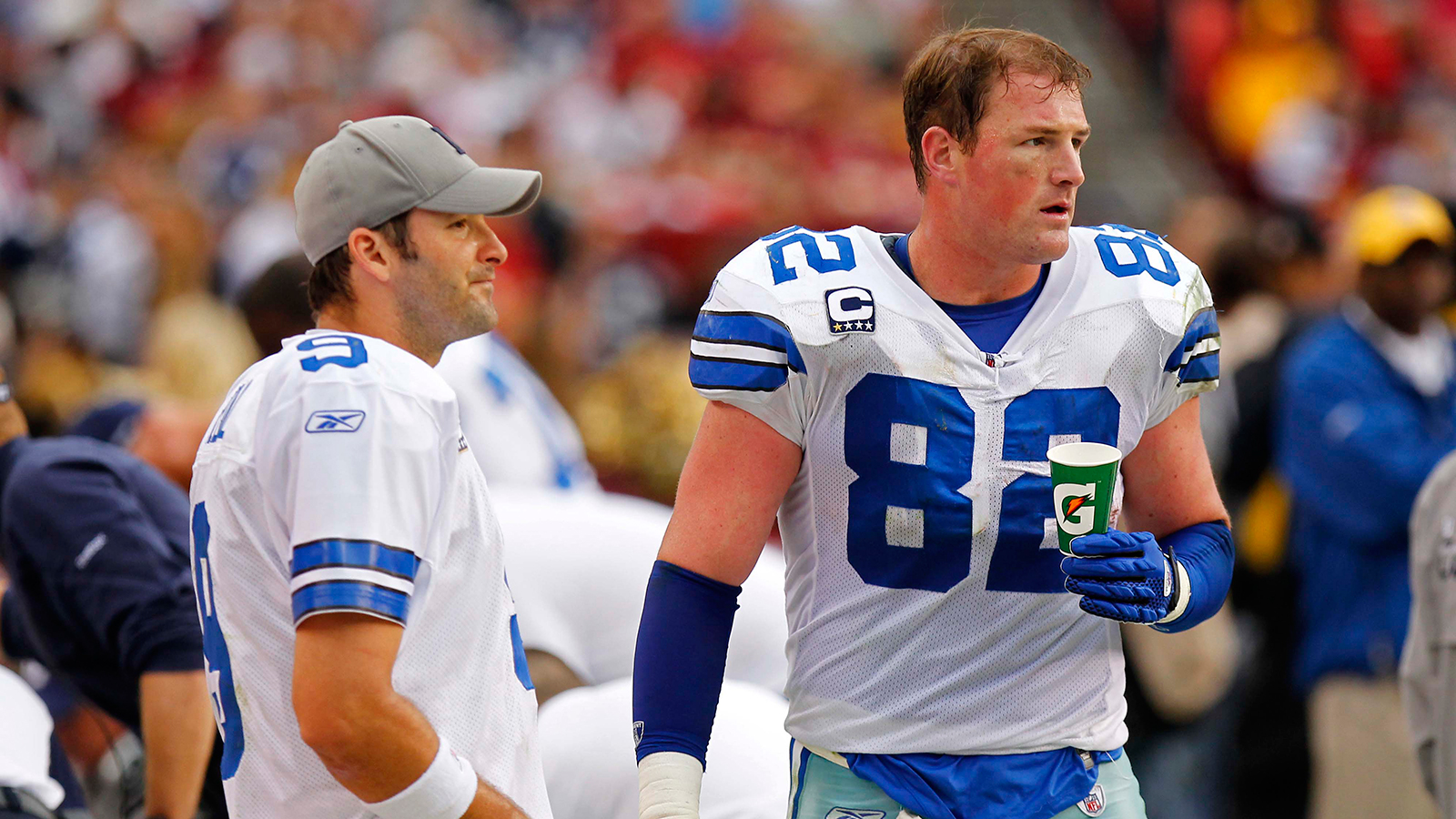 GRAND PRAIRIE, Texas – Jason Witten says he doesn't usually turn on the NFL Draft and watch like a fan, but this year was different.
With the Dallas Cowboys on the clock at No. 16 and Johnny Manziel still on the board, even the nine-time Pro Bowl tight end wasn't completely certain Jerry Jones would pass on the Heisman Trophy winning quarterback.
"I kind of thought they wouldn't do it, but obviously I thought he'd probably be gone before that point," Witten said Sunday during a football camp he hosted at Grand Prairie High School. "I thought it was pretty amazing to see the circus anticipating that pick. I think everybody's adrenaline got going when that was going on."
Had the Cowboys drafted the former Texas A&M standout, Witten would've likely said all the right things. But it's not a secret that Witten enjoys having his good friend, Tony Romo, as Dallas' quarterback.
Witten spends a lot of off-season time with Romo, working on ways to sharpen their skills. As the 32-year-old mentioned, he and Romo go through film of every offensive play from the previous season as part of their routine.
"I think he's a good player and he'll have a lot of success in this league," Witten said of Manziel, "but I think for us and the commitment to Tony, I've said it throughout our entire careers, I think he's an elite quarterback and he's going to bring us a championship here."
In regards to Romo telling Cowboys front office members that it wouldn't matter if they drafted a quarterback because they wouldn't beat him out, Witten says that's simply an example of Romo's competitive nature.
"That's just Tony's mentality," Witten said. "He's not worried about that. That's not a shot at Manziel or anybody else, that's just the confidence he has as a player."
Follow Jon Machota on Twitter: @jonmachota