Tyreke Evans eyeing return to action Saturday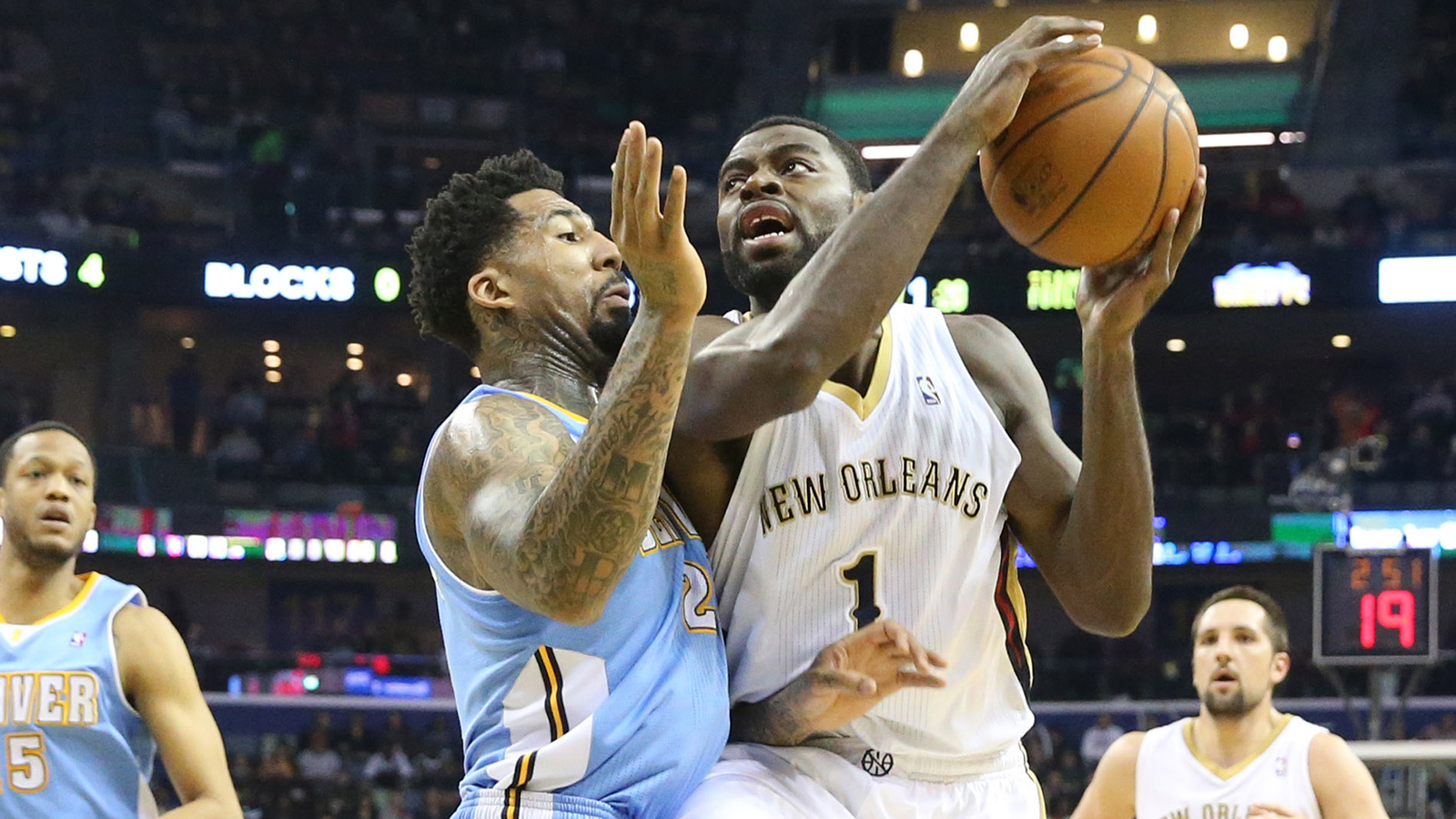 The injury-riddled New Orleans Pelicans could soon be getting some firepower back in the form of sharp-shooting swingman Tyreke Evans.
He's looking at Saturday's game against the Golden State Warriors to make his return from an injured left ankle.
"It's feeling a little better. It's frustrating," Evans said. "This is the first time I've ever turned the same ankle twice in one year."
Evans now admits he probably came back from the initial sprain too quickly. This is the 4th time Evans' ankle has forced him to sit out this season. He doesn't want to risk tweaking it again, yet he's also anxious to help his team.
"The guys have been playing hard every night, trying to win and competing with teams," Evans said. "For me just watching, I definitely see a lot of things out there I can do to help. I've just got to keep getting treatment, and hopefully I can come back soon."
Evans re-injured his ankle last Friday against the Dallas Mavericks, but that's not the only issue with his left foot. Evans also is battling a bone bruise on his ankle that he thinks he sustained January 3 in what's shaping up to have been an infamous game in Boston.
"It just felt sore. I really couldn't push off, and I knew something was wrong," Evans said. "I don't remember hitting anybody, but I do remember banging knees with Gerald Wallace."
Wallace unintentionally wreaked havoc on the Pelicans lineup that night, also colliding with forward Ryan Anderson in an accident that's left Anderson sidelined for at least 2 months with herniated discs, possibly requiring surgery.
The teams training staff is using laser stem ultra sound treatment to send electrical impulses into Evans' ankle to stimulate the healing process.
"I'm just trying to get the bone bruise to heal up," Evans said.