San Antonio mayor dyes hair blonde for high school basketball team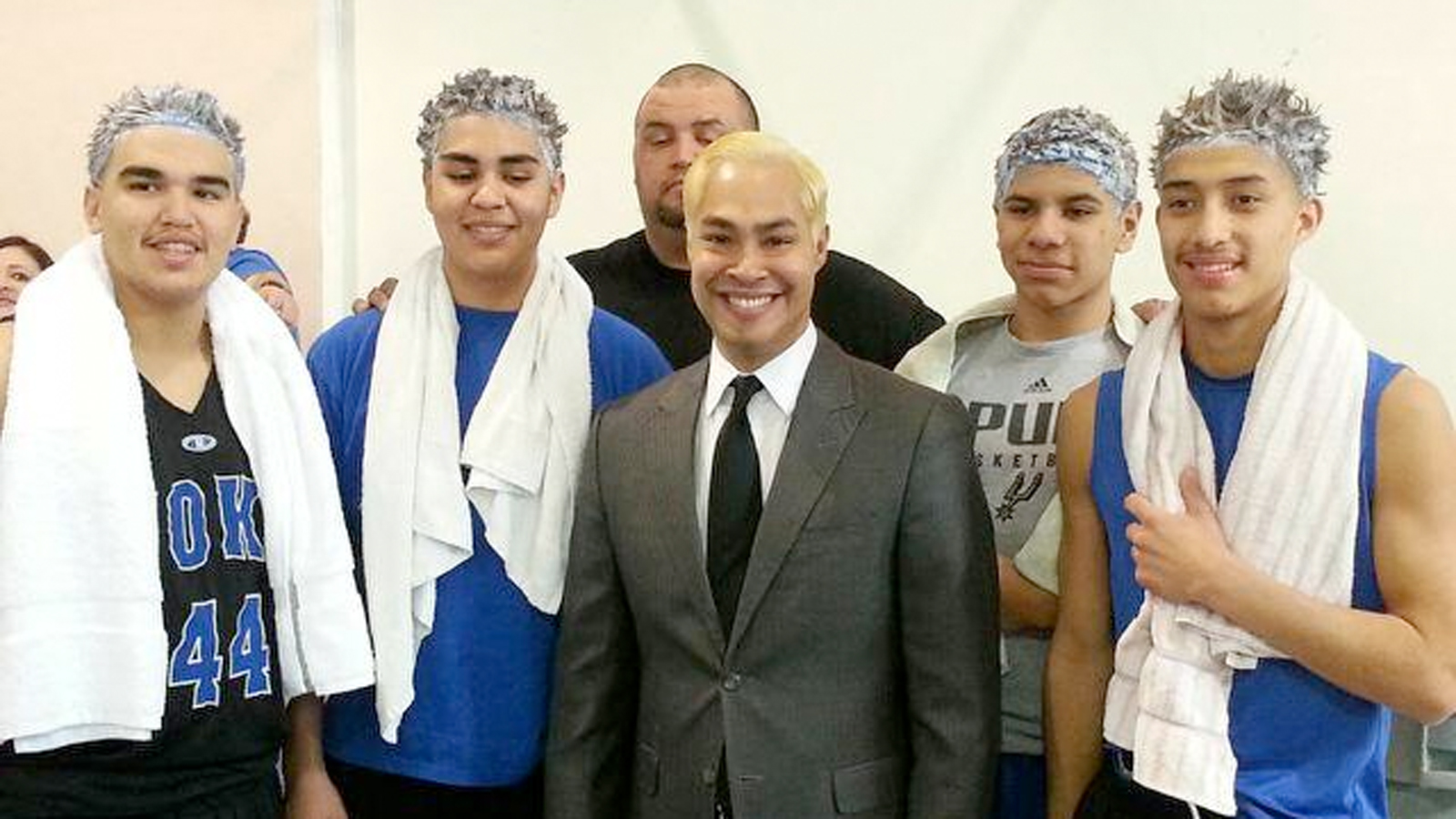 The Spurs aren't the only basketball team to get excited about in San Antonio.
Mayor Julian Castro made a promise with a local high school team that he would dye his hair blonde if it made the playoffs.
He wasn't kidding either and was thrilled to get a new look.
Promised a HS student I'd go blond if his school's bsktball team made the playoffs. Keeping my word. Go Voks! pic.twitter.com/by4AvxnLZr

— Mayor Julián Castro (@JulianCastro) February 16, 2014
"Well, I don't know if blondes have more fun, but they seem to have more fans," Castro told KSAT-TV. "What I hope that young people in our city will take from this is first, if you make a promise always keep your word."
Going blonde is a Lanier High School basketball tradition if the team makes the playoffs, and this year one player made a deal with the mayor.
"I think it's big for the school," Lanier basketball coach Rudy Bernal said. "And the kids at the school, not just the athletes, but the kids to know, 'Hey, he said something. He's going to keep his word.'"
Telling Castro apart from his twin brother, U.S. congressman Joaquin Castro, won't be a problem anymore either.
Now I know what I'd look like as a blonde MT @FashNGuru: The mayor is a man if his word @JulianCastro @mySA pic.twitter.com/pYZ2Er98ZN

— Joaquin Castro (@JoaquinCastrotx) February 15, 2014
Follow Louis Ojeda Jr. on Twitter @LouisOjedaJr