Rangers prospect Jackson off to hot start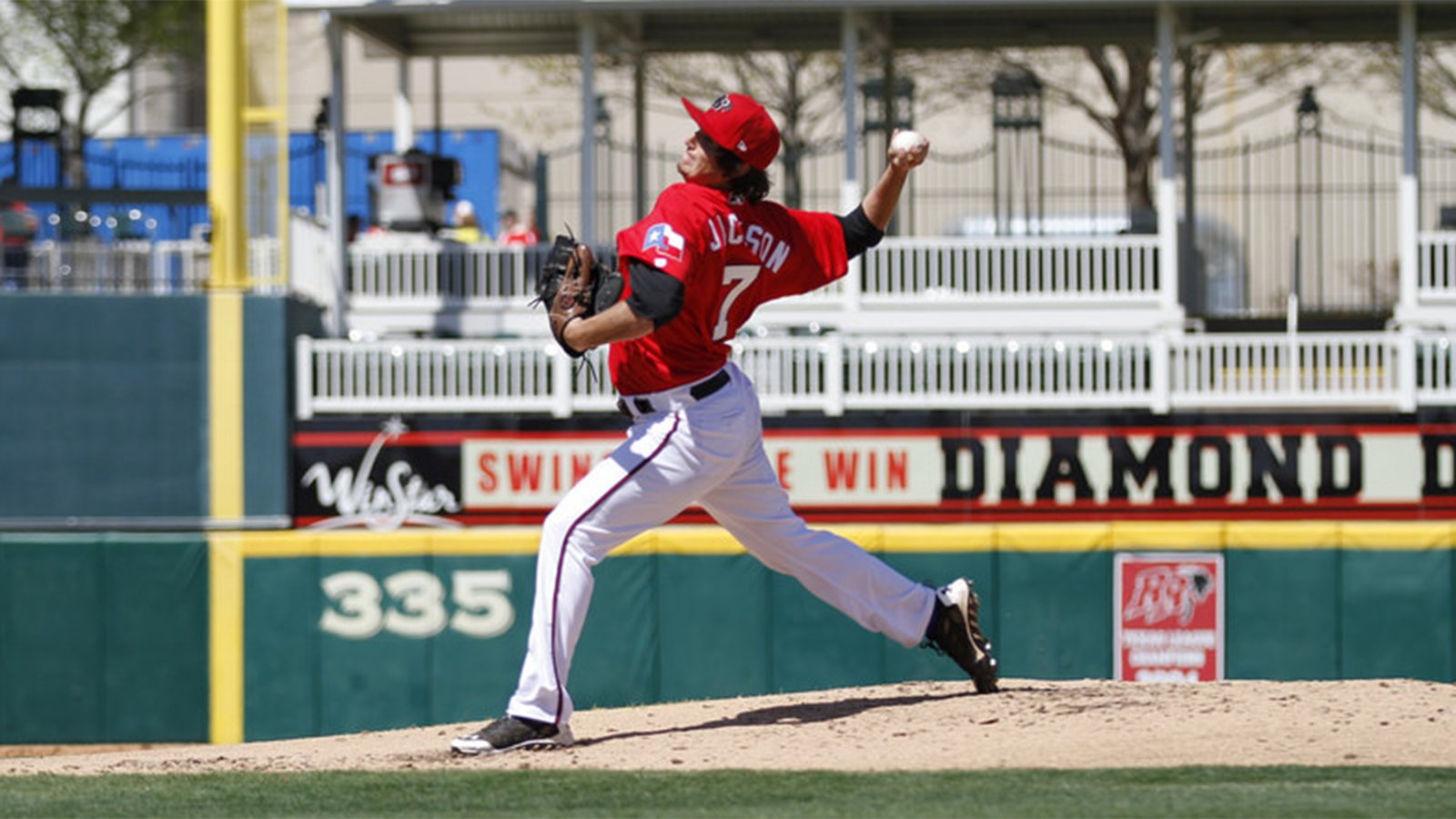 FRISCO, Texas — Luke Jackson didn't need any extra motivation coming into the 2014 baseball season.

Not after a 2013 year in which the former supplemental pick in the 2010 draft had a huge year in the minor leagues, going a combined 11-4 and winning the Texas organization's minor league pitcher of the year honors.

No, the right-hander didn't need an edge for the season, but he did find one.

That's because Jackson, 22, was hoping to get an invite to big-league camp with the Rangers in Surprise. That invitation never came, but it didn't upset Jackson. What it did was give him a little more fire heading into the season.

"I was hoping to be in big league camp," Jackson said. "I'm not going to deny that I wasn't. I really thought I had given myself a good opportunity to be there that year. I guess they thought I didn't need to be there. I saw their point. They wanted to make sure I got my innings in before I got here (Frisco). I don't if they have something bigger and better planned for me."

Whatever the plan was the Rangers had for Jackson, it's worked to start the season. He's 2-0 in four starts with the Roughriders with a 2.95 ERA. That ERA is deceiving too because Jackson had one bad start, allowing seven runs in 3 1/3 innings. In his other three, pitched a total of 18 innings, allowing eight hits, no runs and struck out 19.

In his last start against San Antonio Jackson carried a no-hitter into the seventh inning and ended up with seven innings of three-hit ball while walking none and striking out eight.

Jackson ended the 2013 season at Frisco and in 10 total appearances over the two seasons, he's allowed nine earned runs in 48 1/3 innings.

The main reason for Jackson's success is that he's learned how to build off a fastball that sits in the mid 90s. Last year was a big year for him with his changeup, which was a focus for young pitchers across the organization. This year a curveball he used early in his career has come back around.
He's now a three-pitcher pitcher with a huge upside. Jackson entered the season as the club's No. 7 prospect according to Baseball Prospectus and No. 8 by Baseball America.

"Luke's a talent," Texas general manager Jon Daniels said. "He's made strides with consistency of his delivery, as well as his changeup. He's athletic and competitive by nature, which I think helps him make those adjustments. Outside of one start, he has really dominated the level since he got there last summer."

Jackson spent two seasons in Class A ball and started last year at Myrtle Beach, his work on the changeup paid dividends. In 19 starts for the Pelicans, he went 9-4 with a 2.41 ERA and had a more than 2 to 1 strikeout to walk ratio.

"I kind of learned how to pitch," said Jackson, who is the reigning Texas League pitcher of the week "I wasn't pitching before. I kind of just threw. I would try to throw balls by people and it wasn't mainly pitching. Last year starting the year I learned the changeup."

He's also learned how to made adjustments quickly. Jackson said he went into that game without a good feeling for his offspeed pitches. He tried to survive mainly on fastballs and that didn't work. He worked on his curveball following that start and took it to his next appearance. He hasn't allowed a run in the 13 innings since that game.

"He's kind of continued what happened last year," Frisco pitching coach Jeff Andrews said. "He's competed well and had good results and he's kind of continued that mindset into the early part of this year. He's a very results-oriented kid. The nice thing about Luke is that when it's time to pitch he pitches and when it's time to practice he practices. He focuses on getting better when it's time to get better."

Jackson's time in Frisco has also made him realize how close he is to his goal of getting to the big leagues, whether or not he was in camp with the Rangers this spring. He's seen teammate Nick Martinez called up twice to start for Texas this year. Shortstop Luis Sardinas has made the jump from Double A to the Rangers too.

Could Jackson's time come this year too?

"It's still surreal thinking about getting called up," he said. "It's got to be a thought in your head but it would still be a shock. But all I can do now is keep pitching and see what happens. I'm glad there's attention because if there isn't that means you're not doing something right. But I just want to pitch and give the best effort every time I'm out here."