Rangers in talks with RHP Hanson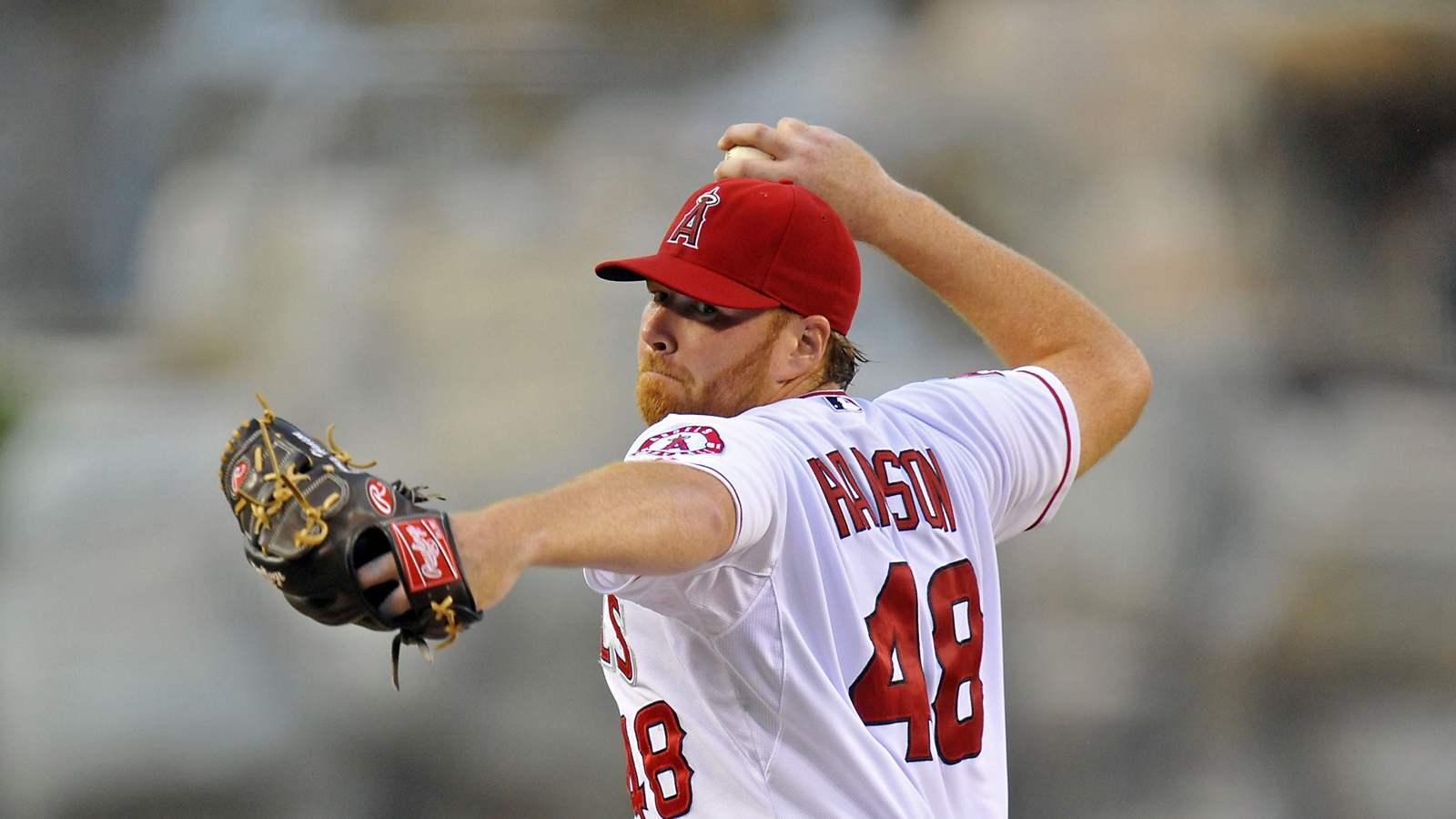 ARLINGTON, Texas — The Texas Rangers search for a starting pitcher could land them free agent Tommy Hanson.
The Rangers are talking with the right-hander about a deal, although nothing has been finalized.
Hanson, 27, is coming off an awful season with the Los Angeles Angels in which he went 4-3 with a 5.42 ERA and was limited to 13 starts because of a right forearm injury. He was non-tendered by the Angels following the season. Still, Hanson has 49 victories and reached double figures in wins in each of his four seasons with Atlanta.
Texas pitching coach Mike Maddux said he expects the Rangers to have 28 pitchers at full strength when the Rangers open spring training. He wouldn't mind adding another arm, especially since he needs 27 healthy pitcher s to be able to run the spring training program the way he wants.

"You can never have too much pitching," Maddux said.
If the Rangers sign Hanson, he would enter the wide open No. 5 starting spot. The Rangers appear to be set 1-4 with Yu Darvish, Matt Harrison, Martin Perez and Alexi Ogando. Hanson would slide into the No. 5 vacancy along with a cast that includes Colby Lewis, Robbie Ross, Tanner Scheppers, Michael Kirkman and Jose Contreras.
Harrison, who made just two starts last year and had a pair of back surgeries, won't be limited in spring training. He's expected to throw his first bullpen Feb. 17. Lewis, who hasn't pitched in the majors since the summer of 2012, is also expected to be on schedule with the rest of the starters when camp opens.
Lewis is trying to come back from having hip resurfacing surgery.
"I heard good things," Maddux said. "He feels good. He's never felt as well as he has right now. He's free and easy. It will be a little easier for him."
Among the pitchers who will be limited when the Rangers start spring training are Roman Mendez, Ben Rowen and the newly signed Daniel Bard.