Nowitzki proves he's a MFFL by taking pay cut to stay in Dallas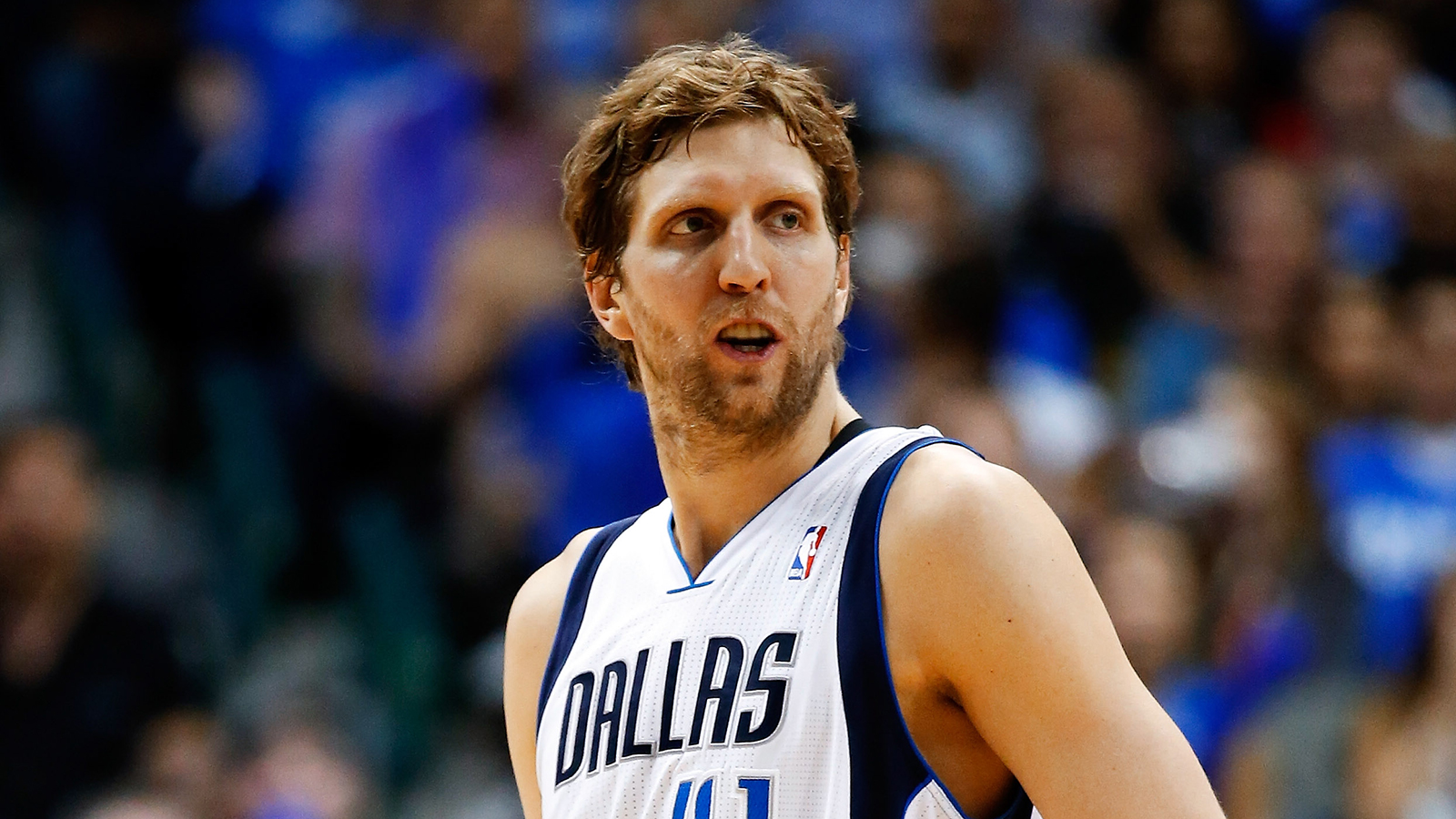 That the re-signing of Dirk Nowitzki to a team-friendly contract was a foregone conclusion is a testament to his uncommon loyalty. While Carmelo Anthony flew around the country meeting with prospective employers, Nowitzki was taking a massive pay cut because he vowed not to try and "squeeze" Mark Cuban for extra money. I'm now trying to remember if Anthony said something similar during his time with the Nuggets. No?
Nowitzki will reportedly make $30 million over the next three years. He probably left about $15 million on the table, but he's not consumed with that. Kobe Bryant signed an enormous contract extension with the Lakers that didn't leave them much flexibility. Nowitzki is every bit as beloved in Dallas as Bryant is in Los Angeles. He could've played the legend card in negotiations, but that's not his style.
I think Nowitzki's willingness to give the Mavs a hometown discount might be more remarkable than what Tim Duncan did in a similar situation following the 2012 season. Duncan knew the Spurs would continue to give him every opportunity to chase another title. He knew that he wouldn't have to carry the team because of the presence of Tony Parker, Manu Ginobli and a talented supporting cast.
Nowitzki had to play alongside the likes of O.J. Mayo and Darren Collison in 2012-13. He then had to adjust to a new point guard and shooting guard last season. It would be easier to join up with a team such as the Rockets or the Thunder to go after another title. But in a league where even Karl Malone and Gary Payton left their longtime teams in pursuit of a title, Nowitzki has never considered leaving.
Fortunately we'll never know how Dirk would've handled this had the Mavs lost to the Heat in the 2011 NBA Finals. But something tells me Nowitzki would've made the same decision. He doesn't have any interest in being a mercenary for another team.
He knows it's highly unlikely the Mavs will land Carmelo Anthony because that sort if thing doesn't happen with this franchise. It's more likely Nowitzki remains the "big fish" until his probable retirement at age 39. That's when his contract ends.
And quite honestly Mavs fans wouldn't know how to deal with Nowitzki being a complementary player. He is one of our community's greatest treasures. He's easy to take for granted at times because we've never had to fear his departure.
Every now and then it's a good idea to think about how rare that is in professional sports. You don't see 20-point-per-game scorers taking $10 million pay cuts.
On Thursday, Nowitzki only needed four letters to sum up his feelings: MFFL (Mavs Fan For Life).
So much for leverage.