Mavericks turn to an old friend in pre-draft trade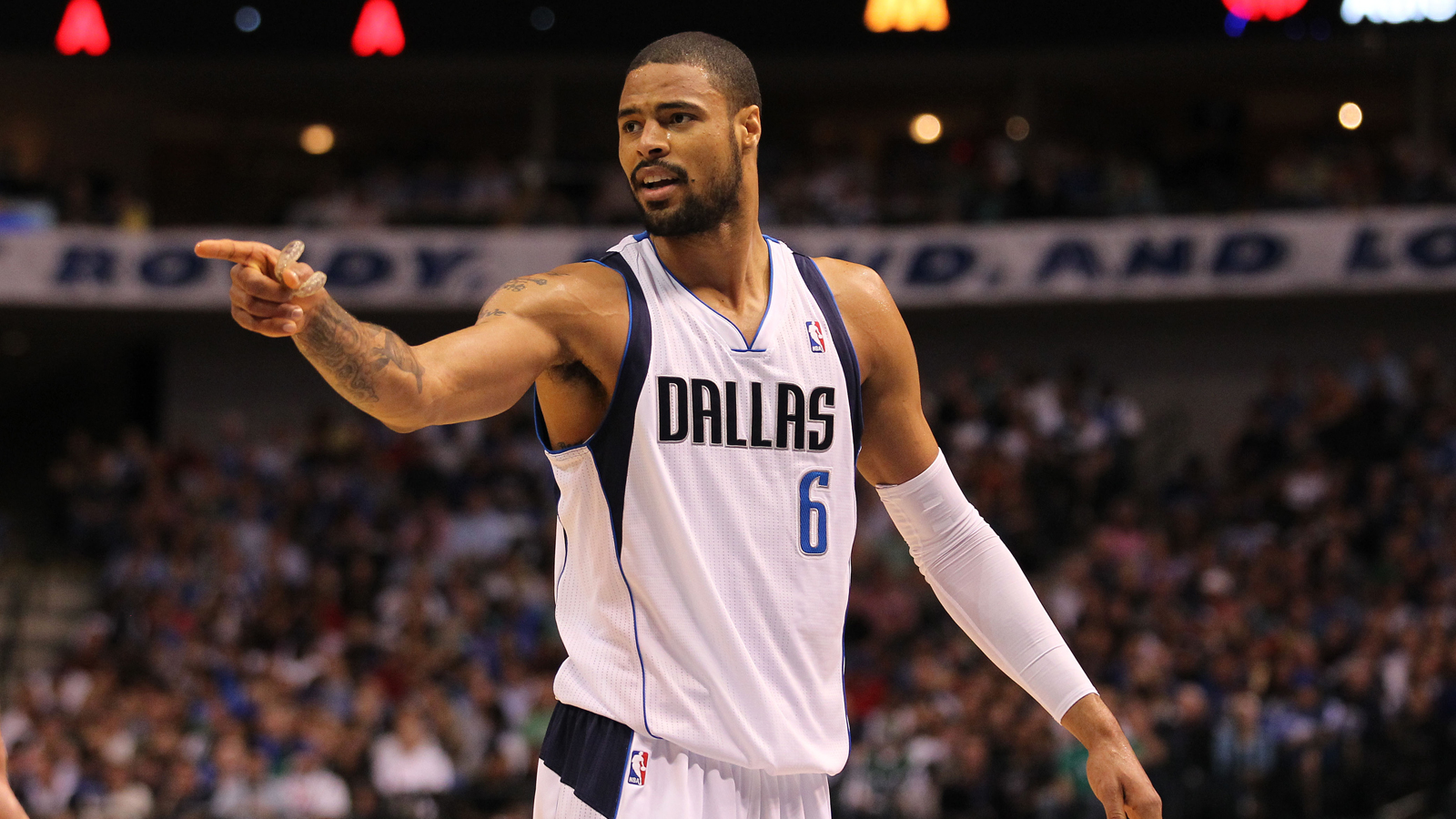 For those of us who wondered what it might've been like to keep the Dallas Mavericks' 2011 title team together, Wednesday provided an interesting twist. The Mavs traded four players and two second-round draft picks to the New York Knicks to bring back center Tyson Chandler and his portly point guard Raymond Felton.
This trade in itself doesn't make the Mavs all that formidable in the Western Conference, but it does make this roster more attractive to potential free agents such as, say, LeBron James or Carmelo Anthony. Not long after NBA analyst Marc Stein reported the trade was likely to happen, there was another story indicating the Mavs were one of three teams (Chicago, Houston) expected to meet with Anthony at the start of free agency. I don't think for a minute the Mavs will land Anthony and James, but they might as well give it a try.
Bringing Chandler back is both a smart and funny move. The Mavs didn't want to make a long-term commitment to Chandler after the lockout, in part because they didn't want to pay an injury-plagued player more than $14 million in the final year of his contract. But here we are three years later watching the Mavs absorb the final season of Chandler's contract. I guess doing a one-year deal with Chandler worked out so well last time, the Mavs decided to try it again.
Chandler immediately makes this a much better defense. He's a huge upgrade from Samuel Dalembert in that department. Chandler is the best center in the history of the franchise because of his ability to protect the rim and provide a nastiness this franchise had been missing. He can also catch the ball on the move, not one of Dalembert's strengths.
The problem with Chandler is that he missed a huge chunk of last season with a broken foot and it's hard to imagine him playing anywhere close to the 74 games he played in 2011. He had a superb season for the Knicks in 2011-12, but those back-to-back healthy seasons look like an abberation.
I look at this trade as somewhat of a peace offering to Dirk Nowitzki. He's scoffed at the Mavs' pursuit of the so-called big fish in the past and he has fond memories of playing alongside Chandler. Nowitzki has already benefited from the addition of Monta Ellis, so the presence of Chandler should further enhance his game.
Felton will likely be the backup to Devin Harris if the Mavs can reach a deal with the latter in free agency. Harris has said he wants a similar three-year deal to what was in place last summer before it was discovered he had a foot injury. He made a significant impact in the first-round playoff series against San Antonio and took playing time away from starting point guard Jose Calderon. The Mavs need to find a way to re-sign him.
Nowitzki said recently that he liked the fact that his teammates in 2013-14 weren't on one-year contracts. He felt like there was more continuity. But now he'll be teamed with a starting center heading into the final year of his contract. And it's likely the Mavs will attempt to sign Vince Carter and perhaps DeJuan Blair to one-year deals, too. This roster has been in a state of flux while Cuban has attempted to keep his powder dry. There's a lot to like about this current roster, but it's still hard to imagine Anthony or James attaching himself to an aging superstar like Nowitzki and a center who might not be in Dallas beyond next season.
The Mavs have made a decision to try and regain a foothold on the defensive end. Dalembert was an inconsistent player who had trouble staying on the floor because of foul trouble. Calderon was an excellent three-point shooter who was dreadful on the defensive end. Even a player of Felton's ilk is a significant upgrade over Calderon on defense.
There are reports that suggest the Mavs have a legitimate shot at Anthony. But we heard the same stuff about Deron Williams and even Dwight Howard. This franchise does not have a history of reeling in the big fish.
I'm afraid Wednesday's trade won't go a long way in changing that trend.