Lack of power no concern for Rangers' Fielder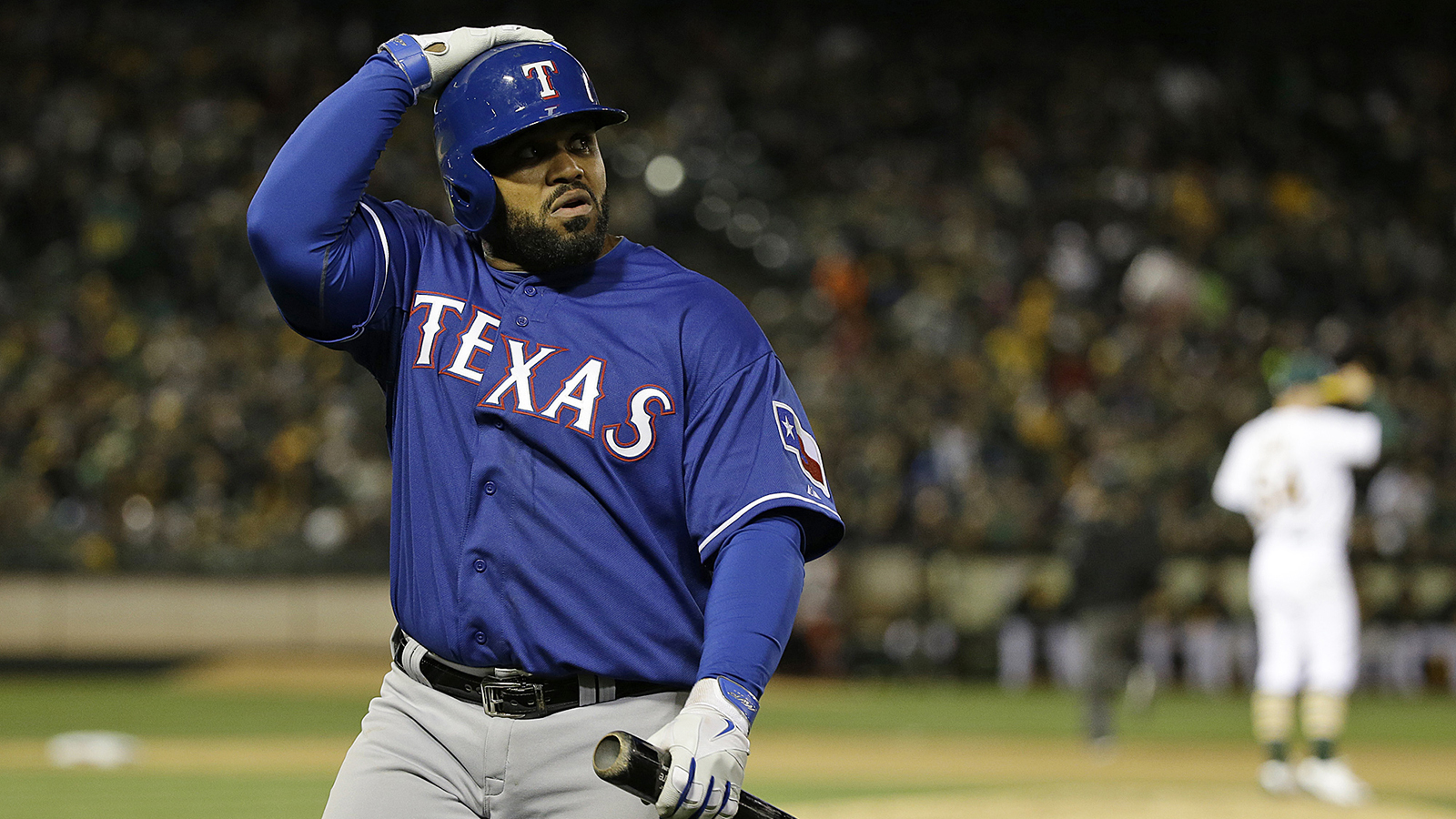 ARLINGTON, Texas — The average is there for Texas first baseman Prince Fielder and he's not worried about the power.
Fielder came into Wednesday's game hitting .405, which puts him eighth in the American League in average.
But Fielder has no homers and just two doubles to go along with his four RBI. Fielder, who has 288 career homers, isn't fazed by his lack of power so far.
"Getting hits is always better than making outs," Fielder said of his start. "Hopefully I can continue doing that. I like getting hits. Whatever I don't do you guys will talk about. I might just get hits all year."
Fielder was made aware of the fact that he is homerless by teammate Elvis Andrus, who hit his first home run in 481 at-bats in Tuesday's 8-2 win over the Angels.
"That's all he said, 'Yeah I've got more home runs than Prince," Fielder said.
Something else that hasn't hampered Fielder is the shift teams employ against him. So far he's been able to find the open field.
"Obviously when I'm up there I see the hole sometimes," Fielder said. "In my mind I want to do it (hit to the left side) but I try not to manipulate the ball or I'll pop up to third base or I'll miss a good pitch. I'm just trying to hit the ball hard."