Kingsbury encourages recruits' single moms to flirt with him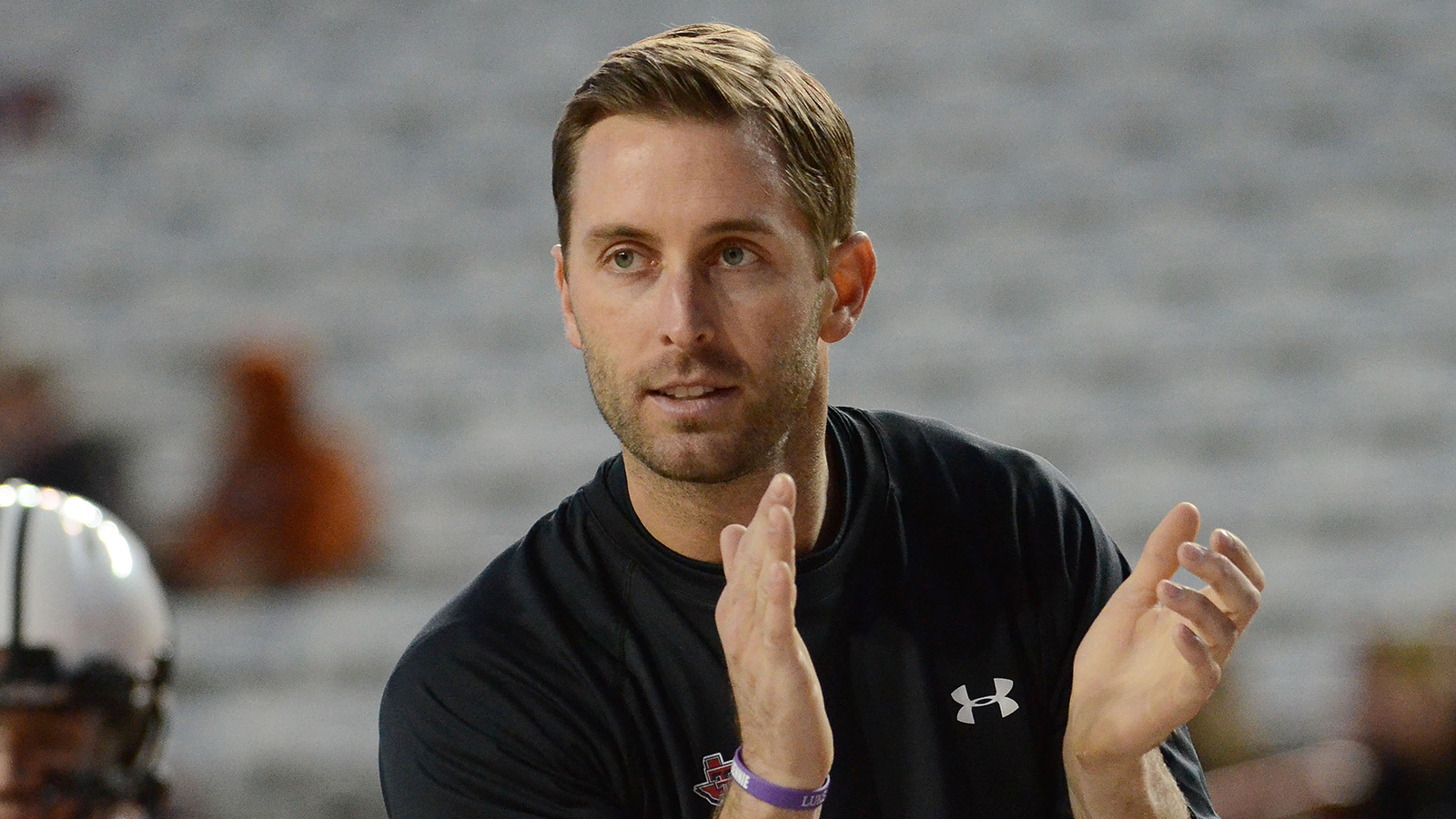 A lot has been said about Texas Tech coach Kliff Kingsbury's movie star looks and the comparisons to actor Ryan Gosling.
But it might actually be working as an advantage on the football field.
You don't have to be a fan of the Red Raiders to know by now that the 34-year-old second-year head coach is still single.
So when Kingsbury walks into the living room of some of the nation's top high school prospects, it's not surprising that some of the single moms flirt with him.
"Yeah, yeah that's kind of … you've got to play to your strengths," Kingsbury said on the Dan LeBatard Show on Tuesday. "So I kind of encourage that a little bit. It's part of the deal, man. So, yeah."
He didn't say which moms flirted with him, but Kingsbury has already had major success on the recruiting trail this spring.
The nation's top-ranked dual-threat quarterback by several recruiting websites, Jarrett Stidham, has already made a strong verbal commitment to the Red Raiders.
How can Kansas coach Charlie Weis or TCU's Gary Patterson compete with that?
Follow Louis Ojeda Jr. on Twitter @LouisOjedaJr