Cowboys LB Rolando McClain likely out against Rams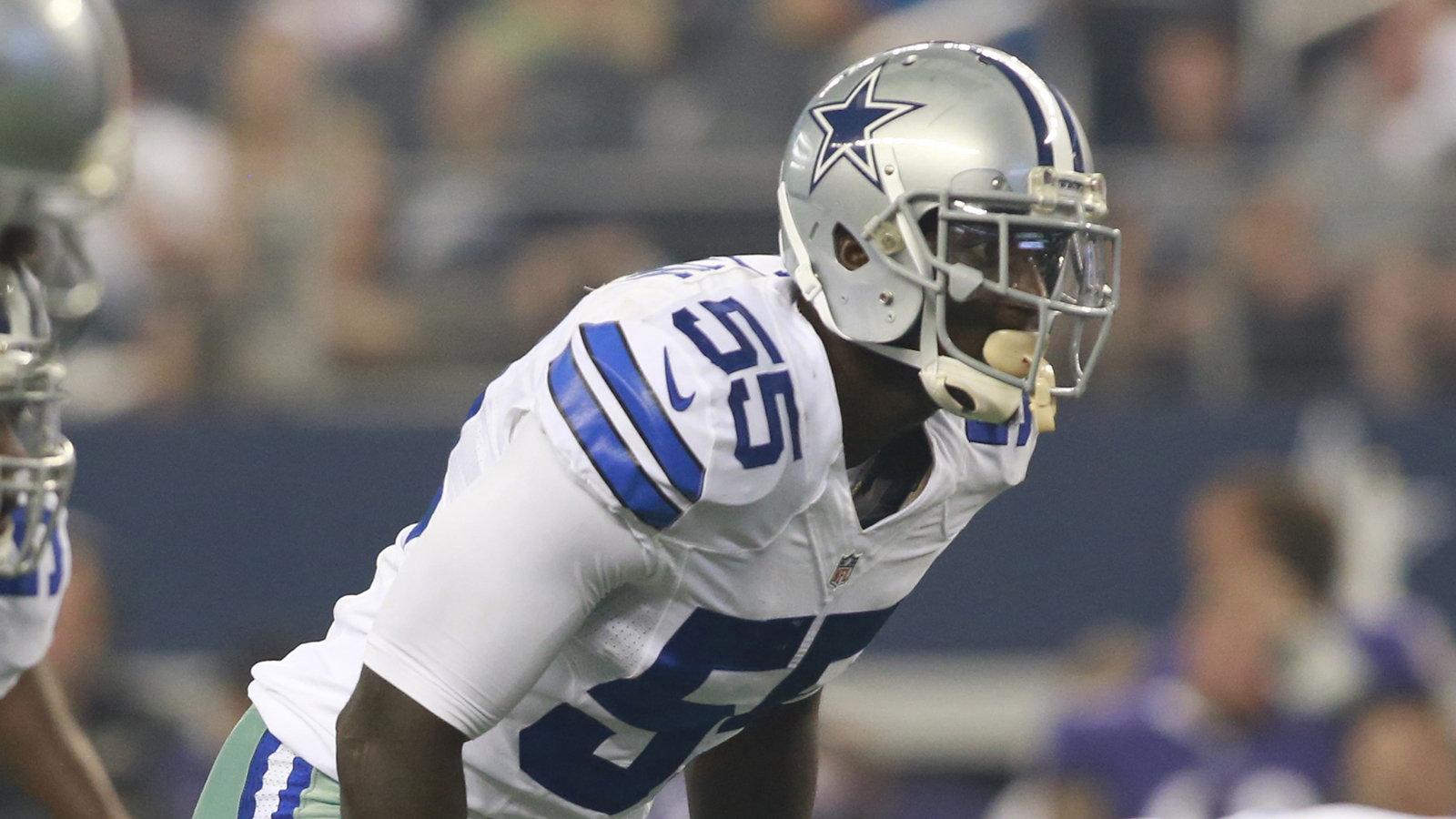 IRVING, Texas — Linebacker Rolando McClain, the Cowboys' defensive star of last week's win over Tennessee, likely won't play this week after missing a third straight practice Friday.
McClain has been bothered by a groin injury since registering a sack, 10 tackles and a juggling interception in last week's win over the Titans.
He is officially listed as doubtful for Sunday's game at St. Louis. Coach Jason Garrett has said repeatedly that players must show they can go in practice before they will be allowed in the lineup.
Owner Jerry Jones said on 105.3 The Fan that the team is not sure when the injury occurred and might have even happened early in the game, given McClain's desire to play.
"You'll miss him [on Sunday]. I think you could expect him probably not to play, but he won't tell you that," Jones said. "You listen to him, he wants to play and thinks he might play, but we'll have him as doubtful, of course."
FOX SPORTS
DAILY
COWBOYS

EDITION
Rookie Anthony Hitchens, a fourth round pick out of Iowa, will likely start in McClain's place. Hitchens started at weakside linebacker last week and recorded two tackles.
"You get comfortable throughout the week, and the more you know, the more comfortable you play. So I'm just trying to learn as much as I can right now," Hitchens said about preparing to fill McClain's shoes.
"He's a good football player, everyone knows that. "Next guy in" and you've got to step up and carry the load."
The Cowboys have other options in the middle. However, with weakside linebacker Justin Durant also out for the game with a groin injury and Bruce Carter finally comfortable on the strong side, Hitchens appears to be the best option.
"You've heard me talk before about just the flexibility and the versatility of those linebackers, so those guys have been trained at different spots," Garrett said. "We've been working some different combinations as the week has gone on. Hitch has been a part of that."
Follow Keith Whitmire on Twitter: @Keith_Whitmire