Jason Garrett: We're not about glitz and glamour on the field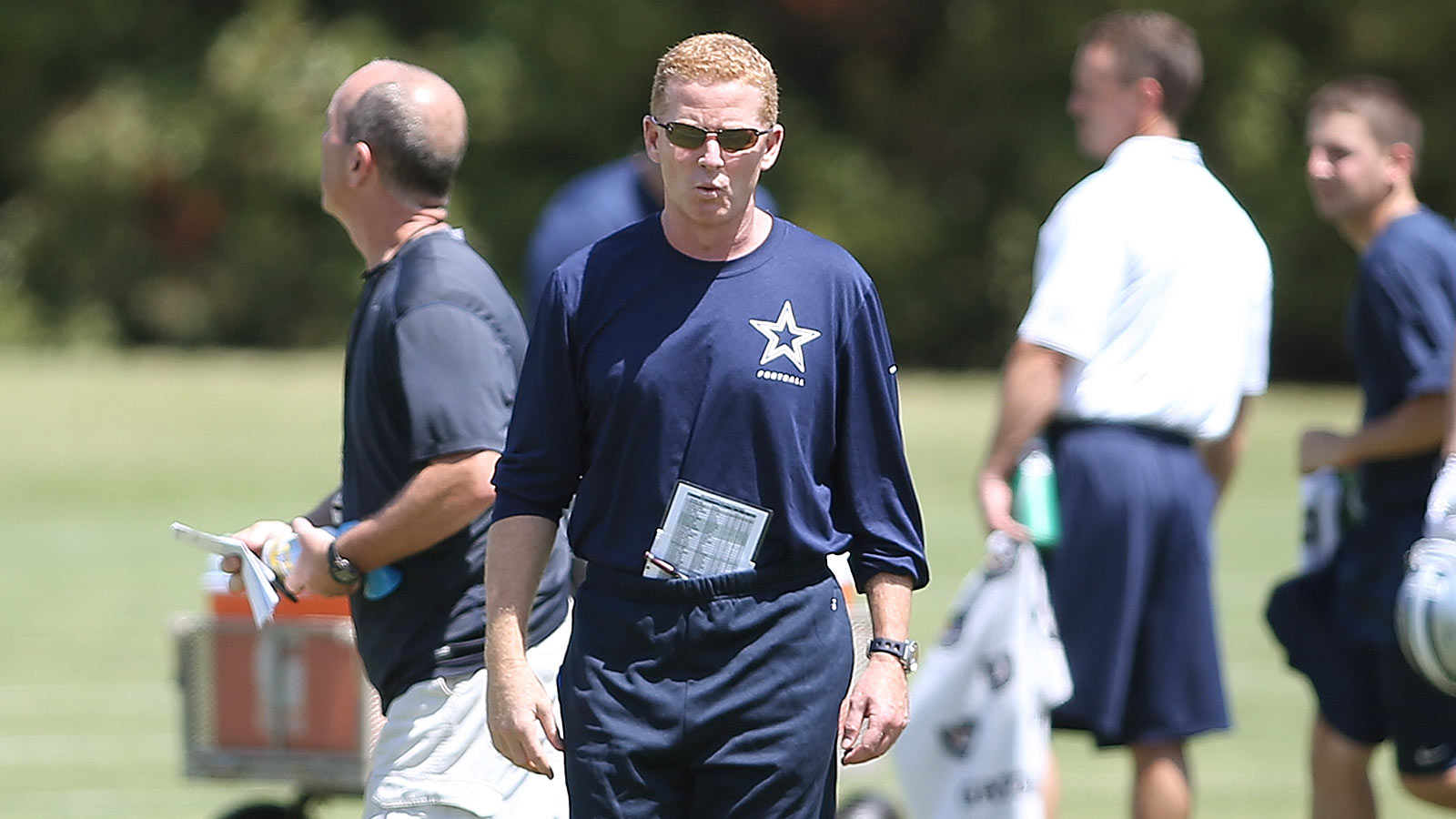 IRVING, Texas — Move over "America's Team." Cowboys owner Jerry Jones gave NFL fans another reason to love or hate his team by declaring them the "glitz and glamour of the NFL."
Jones was speaking at promotional event Monday night debuting a partnership with luxury watchmaker Hublot.
"We're the glitz and the glamour of the NFL," Jones said, in comments published by The Dallas Morning News. "We want to kick [our opponents'] you know what with glitz and glamour."
The first part of the quote plays right into the hands of critics who say the Cowboys have become soft while Jones, who is also the GM, concerns himself with making business deals instead of improving the roster.
That's why Cowboys coach Jason Garrett appeared to bristle at the association with glitz and glamour when asked about it during his Tuesday press conference.
"I don't know what that means," Garrett said.
Garrett, who was at the Hublot press event, then went on to explain that the glitz-and-glamour image presented by the team's business side doesn't necessarily align with the football side. Garrett made it clear he would prefer his players have a hard-nosed image than one associated with yachts and private islands.
"Maybe that's a reference to the organization and the history and the deal that they've made with Hublot, a watch maker from Switzerland," Garrett said. "Certainly our football team is based on having the right kind of guys who love to play football, who go out there and work hard each and every day and try to have the kind of demeanor, attitude and body language of a tough-minded football team.
"Business decisions are different than what we're trying to accomplish with our football team."
Sure, but just like the "America's Team" nickname has been fodder for Cowboys haters for years, you can bet "glitz and glamour" will be used against them more than a few times this season.
Follow Keith Whitmire on Twitter: @Keith_Whitmire