Disappointed Mavs face another tough test vs. Spurs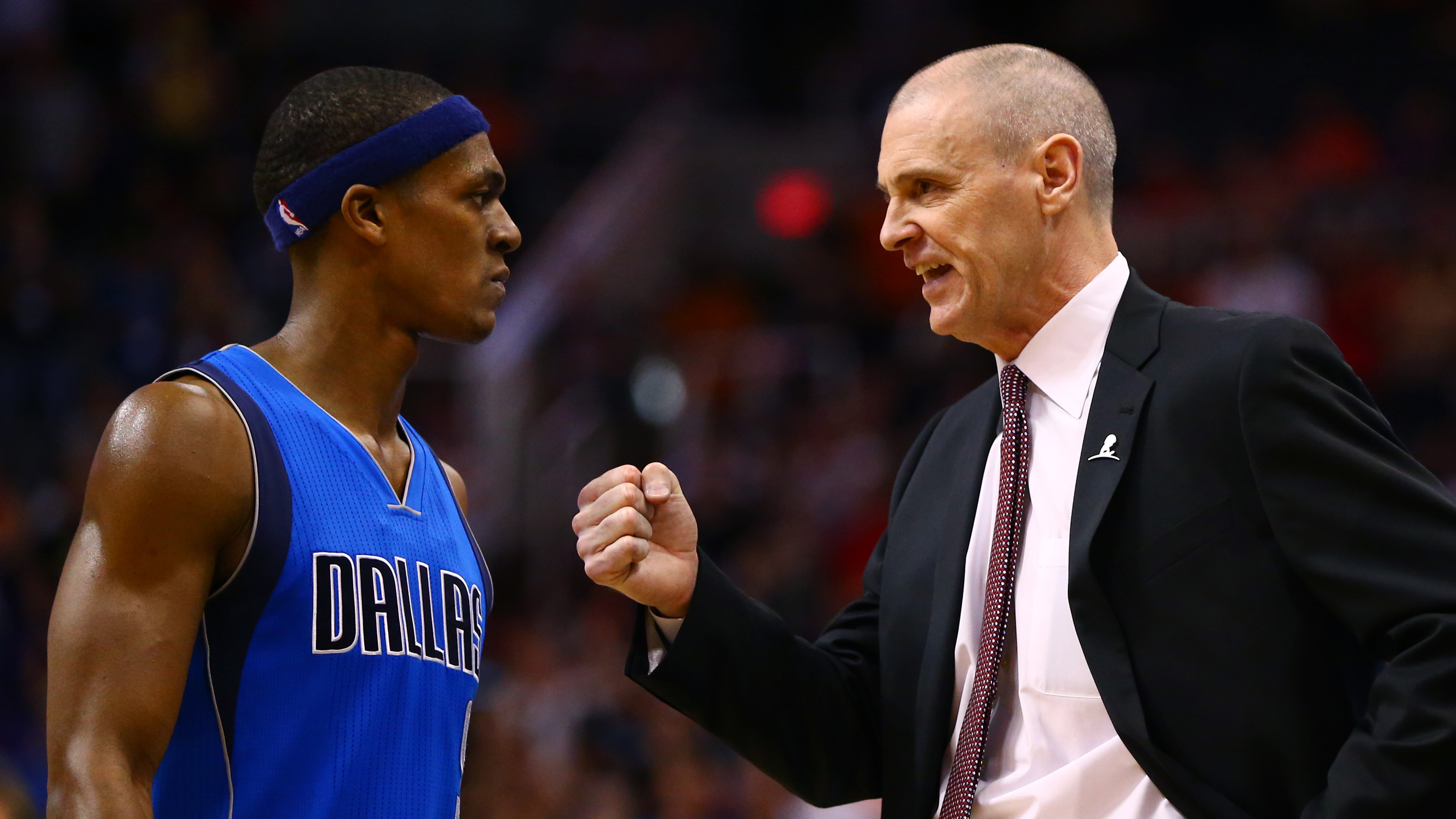 DALLAS — After the Dallas Mavericks practiced for just over an hour at American Airlines Center on Monday, head coach Rick Carlisle addressed the media for about three and half minutes, clearly enough time to get his point across.
Of course, after the Mavs (44-27) lost 98-92 at the Phoenix Suns on Sunday night, Dallas' third loss in as many games to the Suns this season, a game where the Mavs trailed 57-42 at halftime before going on a 14-0 run in the third quarter and led late only to see poor shooting from the field and the foul line doom their chances of a nice win on the road, Carlisle had plenty to discuss.
"I think we're disappointed with how we played particularly in the first half. Did a lot of good things in the second half. Down the stretch, we just struggled to get the ball in the basket, so it's a disappointing loss but we just got to pick up the pieces and move forward and get ready for the next game," Carlisle said.
That next game that of which he speaks is on Tuesday night when in-state rival the San Antonio Spurs (44-25), who are fresh off an impressive 114-95 road win at the Atlanta Hawks on Sunday, visit the AAC for the second and final time this regular season.
Gregg Popovich's Spurs are now 18-17 on the road, 8-2 over their last 10 games and have won three straight. It appears San Antonio will be without top bench man Manu Ginobili (sprained right ankle) for a fifth straight game, but with or without Ginobili to game plan for, Carlisle knows the first of two games with San Antonio this week (the Mavs play at AT&T Center on Friday) is one his team will be up for.
"It gets tougher with the World Champions coming in here and they're getting healthy and they're playing some of their best basketball, so we just got to pick it up," Carlisle said.
And speaking of injuries, Dallas also has several to contend with in its own backcourt. Carlisle already has ruled out J.J. Barea (ankle) for Tuesday and called Devin Harris (illness) questionable, which means veteran Raymond Felton who had three points in just over four minutes on Sunday and was plus-three, will see some bigger minutes.
"Raymond is certainly one of our good options with the way he played last night. He's kept himself ready. He's been a positive guy all year. Last night, he came in there and played his heart out for five, six minutes or whatever it was and he gave us a lift," Carlisle said of Felton, who has played in just 21 games this season. "I know he's ready."
Another backcourt-related issue which appears to be ongoing is the continued offensive struggles of one Monta Ellis, who was 4-for-22 from the field against the Suns, including missing his final six shots of the night.
For his career, Ellis is a 45 percent shooter from the field, but over Dallas' last 10 games, he is shooting just over 38 percent. And from long range, where the Mississippi native is hitting at about a 32 percent clip for his career, he is 4 for his last 31 over the past 10 games (13 percent).
Carlisle naturally has some ideas about how he can help Ellis shake this current offensive funk he's in, but feels his remedy won't just cure what ails Monta, but maybe the entire offense as a whole unit.
"Well, I think one thing that would help Monta and everybody on our team is more consistency on the defensive end. When we get stops and rebounds that gets us in transition and Monta's one of the best transition players in the game," Carlisle said.
He added: "Parsons is a very good transition player. Rondo on the fast break is one of the best in the league, but you've got to get the stops first. We just got to work to do better defensively and when we do that, our offensive challenges will dissipate."
MORE FROM FOX SPORTS SOUTHWEST:
– Ranking NFL quarterback salaries
– 21 Fun Facts about the NCAA tournament
– Highest paid player of each NBA team
– College football's highest paid coaches in 2014