Oklahoma QB Blake Bell switching to tight end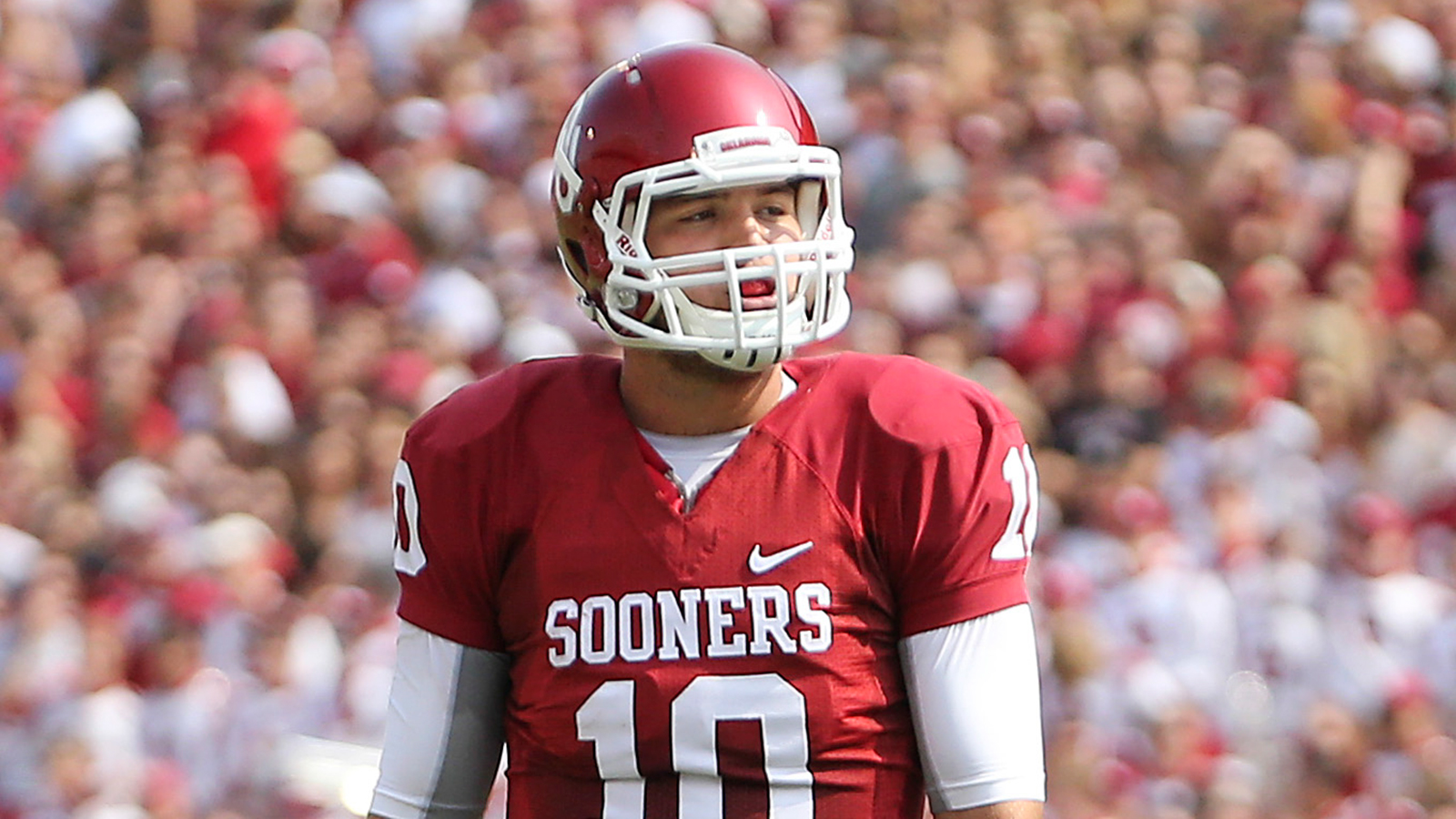 NORMAN, Okla. — If there's going to be a quarterback controversy at Oklahoma next season, it won't involve Blake Bell.
Bell, who won as the starting quarterback at Notre Dame, and helped Oklahoma beat Oklahoma State with a last-minute drive, will make the switch to tight end for the upcoming season.
"Blake wants to stay here and finish out," Stoops said Wednesday. "He wants to try tight end. I think it's a great fit."
Bell established himself as a situational sensation, coming in for then-quarterback Landry Jones in short-yardage situations, but Bell didn't earn the starting spot out of summer practice a year ago, getting passed by Trevor Knight.
Knight started the first two games of the season and was replaced by Bell, who led OU to wins over Tulsa, Notre Dame, TCU and Kansas. But Bell was mostly inconsistent against TCU and Kansas and wasn't good in the loss against Texas. He was eventually replaced once again by Knight, but rallied OU to a win against Oklahoma State.
Knight started and won the Sugar Bowl and seems to have the inside track to the starting spot next year.
"We anticipate him playing," Stoops said of Bell. "I don't see why it would be difficult for him."
Meanwhile, Knight might not get any competition from Bell, but former Texas Tech quarterback Baker Mayfield will join the team as a walk-on this season, Stoops announced.
"I met him for the first time last night (Tuesday)," Stoops said. "He introduced himself and said he wanted to be here all along."
Mayfield played in eight games this past season for Tech, passing for 2,315 yards and 12 touchdowns. Mayfield said Texas Tech did not offer him a scholarship for this upcoming season.
OU announced earlier this month that back-up quarterback Charles Thompson will transfer.
Follow Andrew Gilman on Twitter: @andrewgilmanOK