Programs nationwide showing support for Akron assistant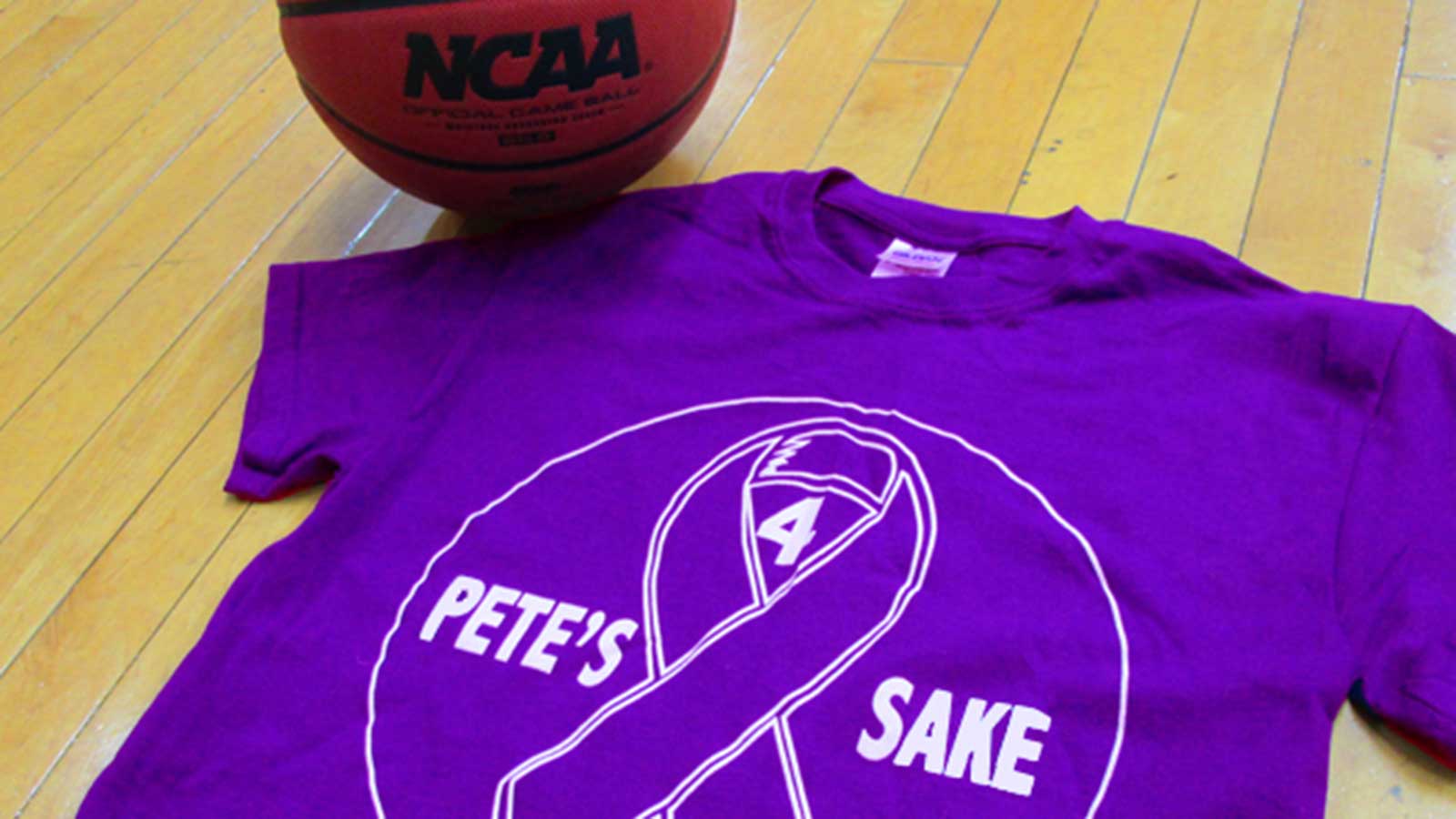 The annual Coaches vs. Cancer Suits and Sneakers Awareness Weekend is here, and for many programs it includes an extra touch.
Purple ribbons for pancreatic cancer awareness will be worn by coaching staffs from two dozen programs nationwide as a show of support for Akron director of basketball operations Dan Peters, who was diagnosed with the disease in December.
Peters, 59, has been in coaching since before graduating from Kent State in 1976, and he entered the 2013-14 season planning for it to be his last before an August retirement. He recently began chemotherapy treatments. Peters is a former head coach at Walsh College and Youngstown State, and a former assistant at Cincinnati and Ohio State.
"He got the diagnosis in (early December) and immediately talked about how he's going to battle it," Akron coach Keith Dambrot said. "It's hard because our guys like him. It's sad. He's been coaching a long time, made a lot of great relationships.
"He has a lot of people, a lot of friends and former players rooting for him."
Peters took a leave of absence after receiving the diagnosis but was able to attend Akron's home game vs. Toledo last weekend.
Those showing their support for Peters with the ribbons this weekend include Akron (men and women), Arizona, Ball State, Bowling Green, Buffalo, Central Michigan, Cincinnati, Delta State, Eastern Michigan (men and women), Houghton College, Kent State, Miami (Ohio), Northern Illinois, Ohio, Ohio State, St. Joseph's College (Ind.), Toledo, Walsh University, Western Carolina, West Virginia, Western Michigan and Youngstown State (men and women).
Peters' son, Danny Peters, is the assistant director of basketball operations at Arizona. Drew Hannan, the head coach at Houghton College, played for Peters at Youngstown State.
Peters succeeded Bob Huggins as the head coach at Walsh College in 1984 and was there five years before moving on to to become an assistant at Western Carolina and Akron, and then became head coach at Youngstown State in 1993. He worked for Huggins again at Cincinnati from 1999-2004, the last two seasons as associate head coach.
Peters was on Thad Matta's staff for Matta's first three years at Ohio State, including the 2007 national runner-up season.
Akron has been wearing a purple ribbon with the words "4 Pete's Sake" on its jerseys since his December diagnosis. The Zips will host a "Purple Out" during next week's home game vs. Ball State during which they'll distribute 3,000 "4 Pete's Sake" t-shirts.