Players tell you what it feels like to be co-state champions after 7OT tie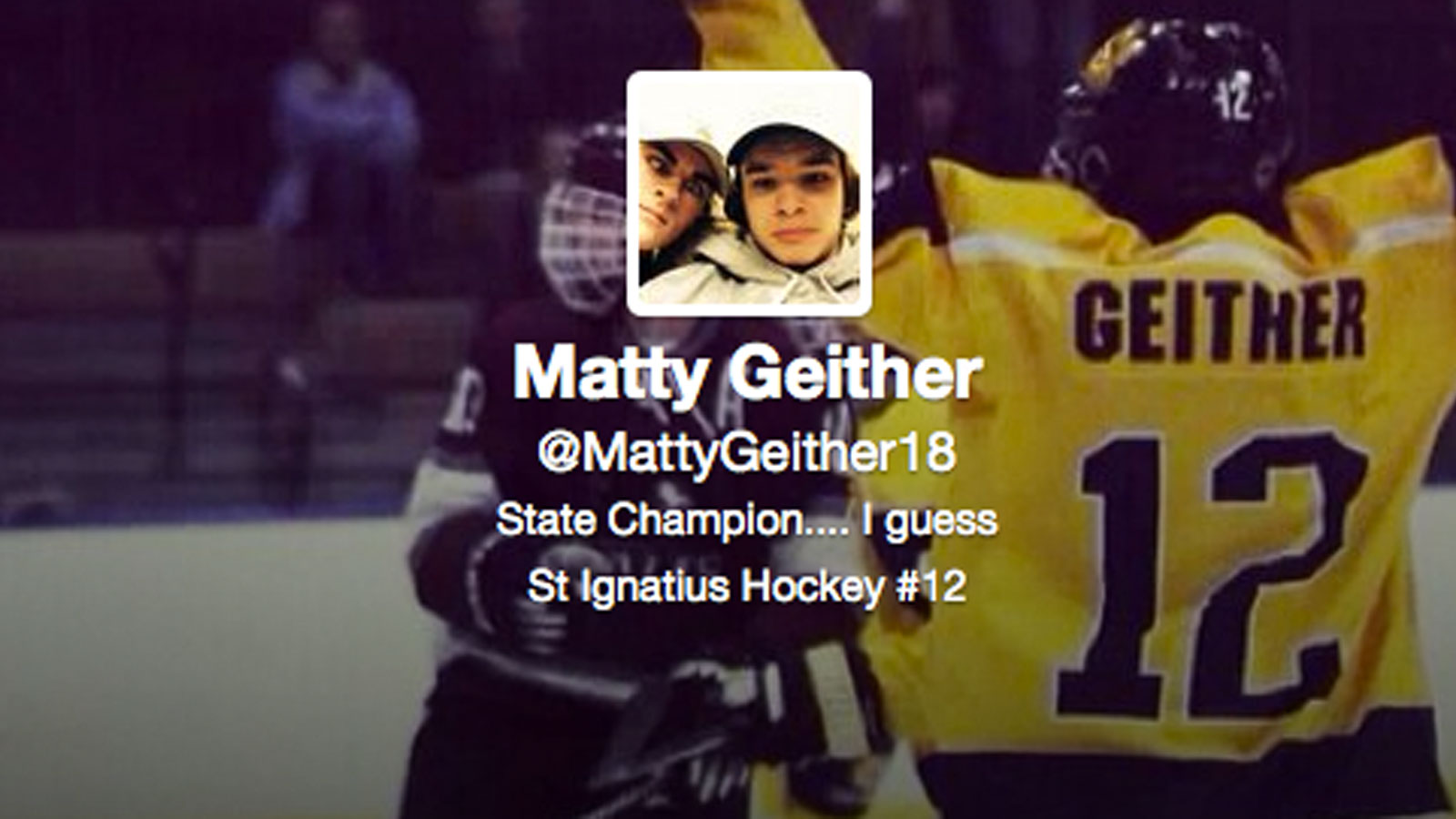 After leaving all you have on the ice for hours of play with a championship on the line, emotions are going to understandably be raw — especially when the end result is a tie.
OHSAA made the decision to call the state ice hockey championship game between Sylvania Northview and St. Ignatius a draw after the teams were still square at one following the seventh overtime period.
In a statement, OHSAA said the decision was made in the interests of player safety:
"Many players on both teams were seriously fatigued and neither coach or school administrator objected to ending the game before the eighth overtime began. By national rule, there is no shootout procedure in high school hockey.
While the decision is being questioned by fans, the OHSAA commends the coaches and school athletic administrators in reaching this decision together without conflict.
This is an opportunity to show that wins and losses, even in a state championship game, are not more important than player safety. Had a player been seriously injured in the eighth overtime due to fatigue, the decision to allow the game to continue would have been seriously questioned more than the decision to end it."
However, players from both sides weighed in and the responses encapsulate a range of emotions."
Dylan McKeon is the St. Ignatius goalie that stopped 31 shots.
Why are we being punished that Northview didn't condition and didn't prepare

— Dylan McKeon (@dylan_mckeon31) March 9, 2014
2014 OHSAA (somewhat) State Hockey Champion

— Dylan McKeon (@dylan_mckeon31) March 9, 2014
After making such a horrible decision, the least they could do is tell the truth pic.twitter.com/5MynFovvG1

— Dylan McKeon (@dylan_mckeon31) March 10, 2014
Ethan Whitney took seven shots and had one blocked shot in the final.
Both us and northview wanted to finish that game. It sucks @OHSAASports tried to blame it on us #badpublicity

— Ethan Whitney (@ethanwhit13) March 9, 2014
I would give up all this publicity in a second just for us to be the only state champs. This just doesn't feel right…

— Ethan Whitney (@ethanwhit13) March 9, 2014
It wasn't just Ignatius players that felt that way. Here's what Northview's Adam Felser had to say.
Nobody was cramping and no doctor was called, all we wanted to do was win the title

— Adam Felser 2⃣7⃣ (@adamfelser27) March 9, 2014
Matty Geither took 12 shots and blocked one for St. Ignatius. His Twitter header expresses the confounding bittersweet feeling.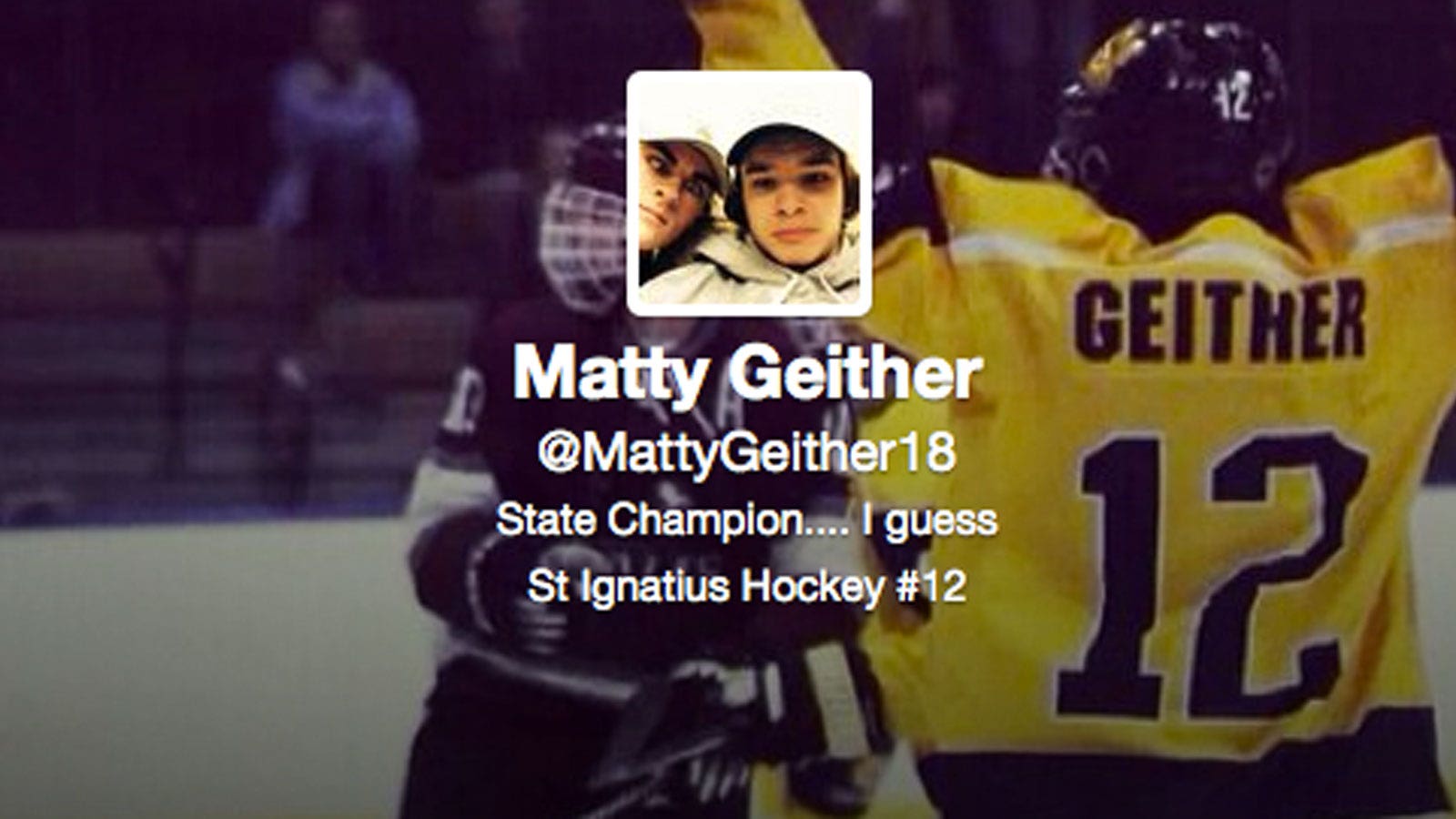 The game has garnered the high schoolers lots of exposure.
"@harrysmith21: Watching @SportsCenter and I see me hitting the crossbar in the 5th OT, how depressing…" Same

— Jack Wiegandt (@jwiegs) March 9, 2014
No matter what side of the debate you fall on, there's no denying that this title game is one that will never be forgotten. It will live in the history books for amazing accomplishments like Northview goalie David Marsh's record-setting 77 saves.
Northview's Zack Galecki captures the camaraderie and sheer heart that sports comprise and this exceptional game exhibited.
The amount of pain I feel is all worth it I'm glad I could give it all for my team to achieve a state title love you boys

— Zack Galecki (@ZackGalecki) March 9, 2014