Midweek Stock Report: Gibson shines, Grandma Kessel celebrates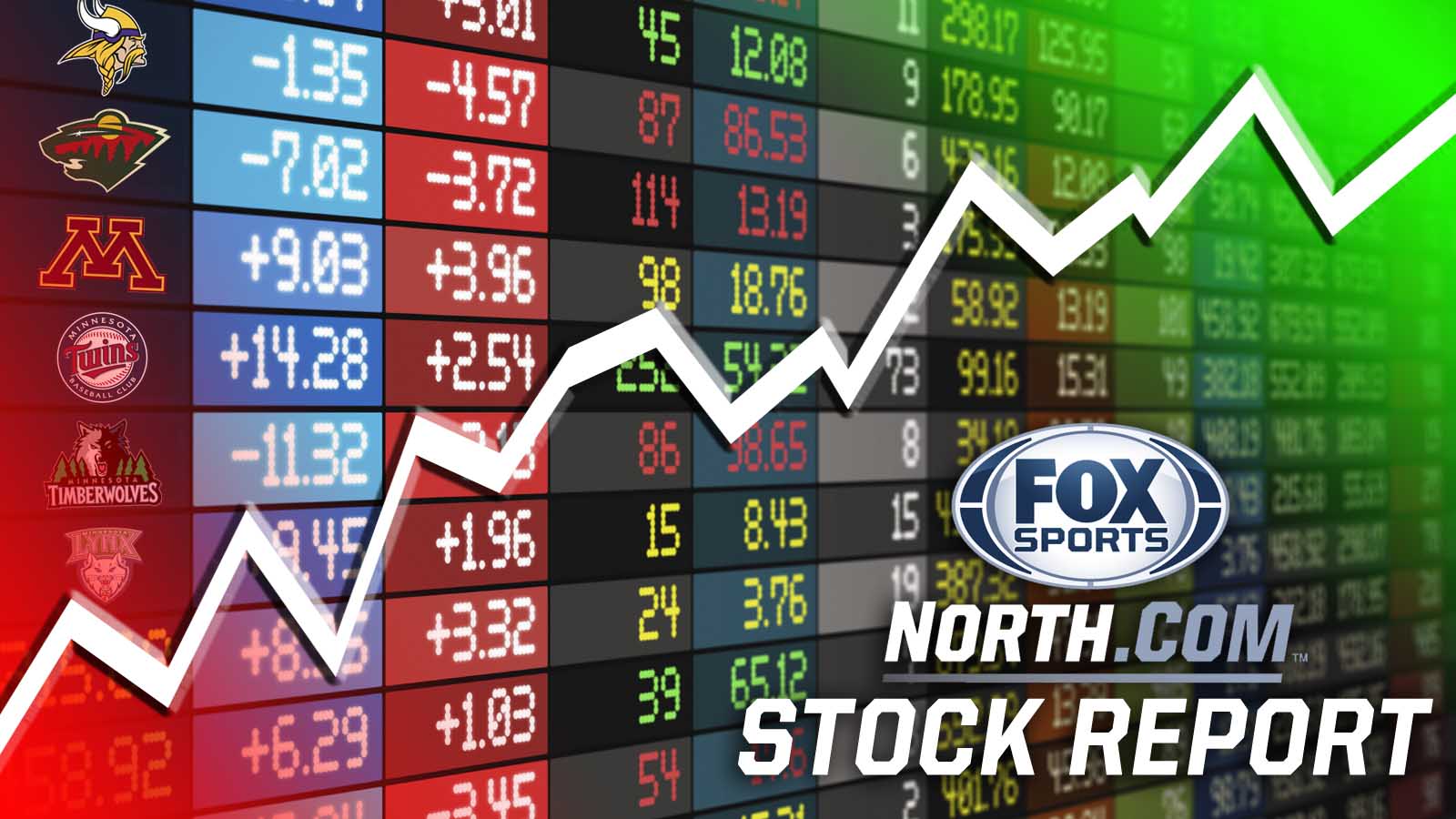 Every Wednesday, FOX Sports North takes a look at which athletes' stock is trending up and whose is trending down.
In other words, who is heating up and who is cooling off.
With that in mind, let's "take stock" of the current Minnesota sports scene.

Kyle Gibson, Twins pitcher
Gibson turned in his best start of the season on Friday, allowing just two hits through a season-high eight innings of work in a 2-1 win over the Boston Red Sox. It was Gibson's longest outing since last September, and the first time he's allow two or fewer hits in a game since July 29, 2014.
Grandma Kessel
Former Gophers star Phil Kessel finally hoisted the Stanley Cup last month after 10 years in the NHL, and he's celebrating appropriately. Phil returned to his hometown of Madison, Wis., to share the wealth as only an NHL champion can: by using Lord Stanley's fancy punch bowl (seriously) as the world's coolest champagne flute. Not to be left out, Phil's grandmother can be seen chugging champagne (a few reports have falsely claimed it's beer) out of the Cup with an assist from her famous grandson. Rock on, Granny Kessel.
Joe Nathan, former Twins closer
Nathan hasn't thrown a single pitch for Minnesota in nearly half a decade, but this four-time All-Star is still a beloved figure amongst Twins fans. After a second Tommy John surgery nearly ended his career in 2015, Nathan returned to the majors on Sunday after a year away. The 41-year-old reliever fanned the heart of the Milwaukee Brewers' lineup one after the other, helping the Chicago Cubs to a 6-5 win.
Max Kepler, Twins outfielder
Kepler had a big week at the plate, racking up seven hits, five runs and two RBI in six games. The German-born rookie showed off his versatility, hitting a home run against the Detroit Tigers and smacking two triples against the Boston Red Sox.

Phil Loadholt, Vikings right tackle
After seven years in the NFL, Loadholt says that his body is telling him it's time to retire. Loadholt spent his entire career with the Minnesota Vikings, appearing in 89 games, but a rash of injuries had limited his playing time in recent years. The 30-year-old veteran suffered a torn Achilles tendon during the 2015 preseason, less than a year after shoulder surgery forced him to miss several games in 2014.
Tyler Duffey and Ricky Nolasco, Twins pitchers
The Minnesota Twins split a high-scoring series with the Boston Red Sox last week, but Duffey and Nolasco struggled despite the offensive surge. Neither starter made it out of the second inning against Boston, with Duffey allowing nine hits through 2 1/3 innings in the series opener and Nolasco allowing six hits in two innings a few nights later.
Follow Ryan Lund on Twitter