Miami Heat at Orlando Magic game preview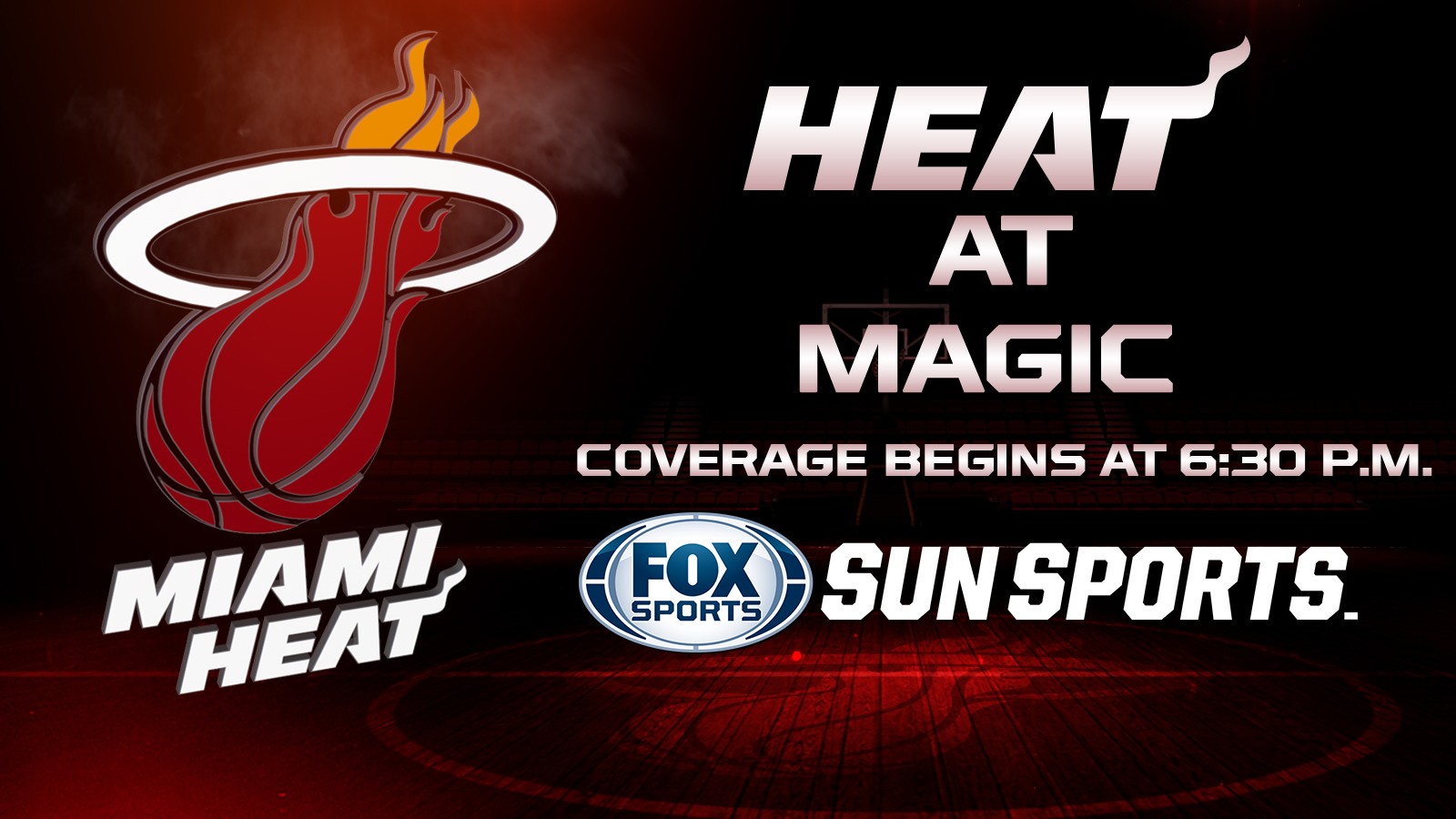 Chris Bosh believes the Miami Heat can easily fix many of the problems that arose in their latest blowout loss to a Western Conference power.
Facing an Orlando team with significantly less offensive firepower would seemingly help them bounce back, but the Magic proved in their last game they can't be overlooked.
The visiting Heat look to avoid a fifth loss in six games Saturday night as they try for a 10th straight win over Orlando, which looks to build on its thrilling comeback win.
Thursday's matchup with the Los Angeles Clippers was over early for Miami (6-6), which fell behind by 24 points in the first quarter and ended up losing 110-93. The Heat lost for the fourth time in five games had no answers for Blake Griffin and company as the Clippers' starters accounted for 87 points on 64.8 percent shooting.
"Good team like that, down 20, you can't do that," Bosh said. "We can't do that. We're not good enough to keep making mistakes."
Some good news for Miami, however, was Bosh appeared to find his shooting touch. After averaging 13.5 points on 28.3 percent shooting in his previous four games, he scored 28 and made 9 of 17 shots, finally showing he could pick up some of the scoring slack with Dwyane Wade out.
Wade, averaging 19.8 points, has missed the last four games with a strained left hamstring and his status is uncertain.
Prior to being routed by Los Angeles, Miami held six of seven opponents to 96 points or fewer, and Bosh thinks the Heat should be able to get back on track defensively.
"The encouraging thing about it is a lot of things can be corrected," said Bosh, who hit 16 of 19 shots in two games at Orlando last season. "Positioning on defense, where you're supposed to be, were a lot of the mistakes we were making that we can fix. It's really just being ahead of the play. … (Saturday) is another chance to fix those things and hopefully take a step forward after taking a couple back."
Although Orlando (6-8) doesn't have the same pedigree as the Clippers, it showed Friday it can still put up points in a hurry, storming back from 23 down in the third quarter to beat Charlotte 105-100. It marked the Magic's largest second-half comeback since rallying from a 24-point deficit to beat Miami on March 3, 2011.
On Friday, the Magic made 15 of 21 shots in the fourth quarter in outscoring the Hornets 41-21. Evan Fournier scored 21 points and Tobias Harris added 17 and 16 rebounds for Orlando, which was coming off Wednesday's 114-90 loss to the Clippers.
"There was no panic and we talked about that at halftime," said Magic coach Jacque Vaughn, whose team was down 11 at the half. "I told them we would get a chance to get back into the game. This was a great lesson for a lot of guys in the locker room."
The Magic now try to end a nine-game losing streak to Miami in which they've been outscored by an average of 11.0 points.
Miami starter Norris Cole will be a game-time decision after he dislocated a finger on his left (non-shooting) hand in the second quarter Thursday and didn't play after halftime. Cole has played in 160 consecutive games, one shy of tying Grant Long for the franchise's second-longest streak.