Florida Panthers at Philadelphia Flyers game preview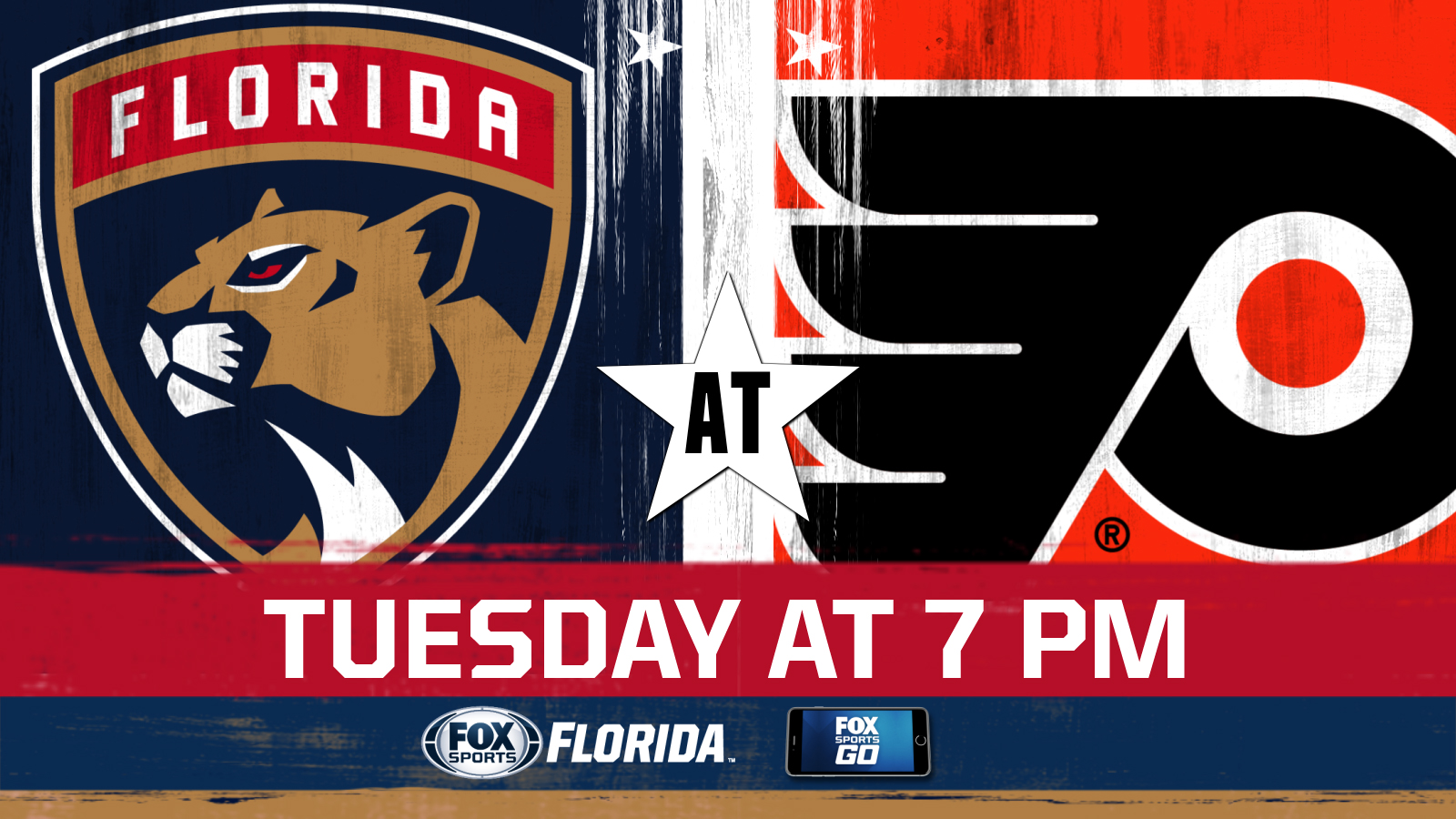 PHILADELPHIA — Thanks to the stellar play of goaltender Steve Mason, the Philadelphia Flyers enter Tuesday night's game against the banged-up Florida Panthers on a five-game winning streak, their longest since March 15-22, 2014 when Craig Berube was behind the bench.
After struggling through the first month of the season, Mason has won four in a row, sporting a much-improved 1.71 goals-against average and .945 save percentage.
"His play over the last stretch has been outstanding and he's been a strong anchor for us," Flyers coach Dave Hakstol told CSNPhilly.com. "His confidence kind of goes hand-in-hand with our team's confidence. They both feed off one another. You can see that throughout our entire game."
As a result the Flyers (14-10-3, 31 points) have moved within four points of the Metropolitan Division-leading New York Rangers (17-8-1, 35 points).
Conversely, the injury-depleted Panthers are struggling to stay afloat under general manager-turned coach Tom Rowe. Florida dropped a 4-3 overtime decision to the Bruins in Boston Monday night and lost veteran defenseman Keith Yandle to a lower body injury. Hard-nosed defenseman Dylan McIlrath, acquired from the Rangers last month, is expected to take Yandle's place in the lineup against the Flyers.
The Panthers already are without leading scorer Jonathan Marchessault, who is day-to-day with a lower-body injury. Marchessault leads the Panthers with 19 points in 25 games. They are still waiting for forward Jonathan Huberdeau (Achilles' tendon) and defenseman Alex Petrovic (ankle surgery) to return from serious injuries.
The Panthers received goals from Jaromir Jagr, Aleksander Barkov and Jason Demers in their loss to the Bruins but have struggled to score goals lately and are 1-1-2 since Rowe replaced popular head coach Gerard Gallant. The Panthers have scored just four regulation goals in their last four games and 12 goals in their last eight.
Second-line center Vincent Trochek hasn't scored in 15 games, second-line right wing Reilly Smith has one goal in 13 contests and Jussi Jokinen has one goal in 16 games.
"Last year I had 60 points, so you feel you can do that again, be consistent," Jokinen told the Sun Sentinel. "Offensively, it hasn't been the start I wanted. I know it's going to come. Whether you're Sidney Crosby, Jussi Jokinen or a first-year player, you're going to struggle."
Rowe mixed up his forward lines in Boston on Monday, putting Trocheck with Jagr and Denis Malgin.
With back-to-back games, look for Roberto Luongo to be given a rest on Tuesday night in favor of backup James Reimer, who is 8-3-4 with a 3.05 GAA and an .896 save percentage this season.
The Flyers are expected to turn to Mason, who has the benefit of playing behind the NHL's third-ranked offense with 84 goals.
During their five-game winning streak, forward Jakub Voracek has one goal and five assists, Wayne Simmonds and captain Claude Giroux each have five points, and Brayden Schenn and Chris VandeVelde each have four points. Defensemen Ivan Provorov and Michael Del Zotto also have combined for four goals.
Simmonds scored a pair of goals in the Flyers' 4-2 win in Nashville on Sunday.
"He is doing what he does every night," Hakstol said. "If there is a better guy in the league in that front, whether it's on the power play or five on five, I don't know who that is."
The Flyers will be without forward Matt Read, who will be sidelined four weeks with an upper-body injury. Read has six goals and four assists in 27 games. He was injured when he was checked into his own net on Sunday.
Philadelphia recalled forward Taylor Leier from Lehigh Valley of the American Hockey League and sent down forward Scott Laughton.