Toronto Blue Jays at Tampa Bay Rays game preview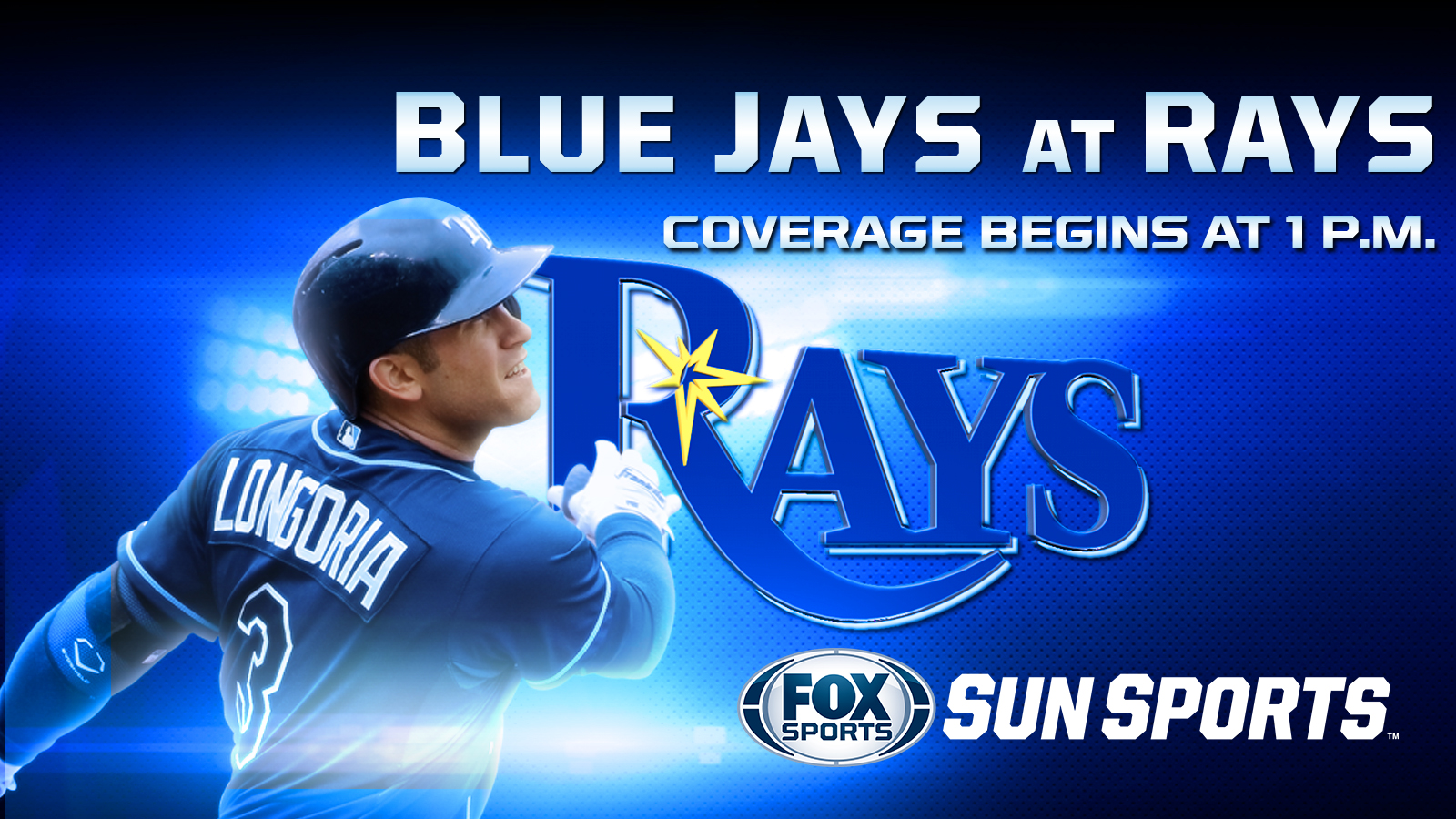 The Tampa Bay Rays continue to insist David Price won't be traded after his scheduled start was pushed back one day.
Price will try to shake off the effects of an illness in Sunday's matchup of 2012 Cy Young Award winners as R.A. Dickey gets the ball for the visiting Toronto Blue Jays.
Price (8-7, 3.42 ERA) was slated to start Saturday but left the ballpark early Friday because he felt ill. Manager Joe Maddon insists Price will take the mound in this contest.
Trade rumors heated up once Price was scratched, something Maddon has no problem with.
"No, that's nice to speculate and that's what fans should do," Maddon told MLB's official website. "A fan should sit around at night and watch the game on TV – preferably at the ballpark over here. And as you're doing that, speculate on all this kind of stuff. When I was a fan, I would do the same thing."
Price is 14-2 with a 2.45 ERA in 18 starts against the Blue Jays, including 7-2 with a 1.62 ERA in 10 outings at home.
Not only did Price and Dickey (7-8, 3.86) both earn baseball's top pitching honor two years ago, they are Tennessee natives who will meet for the fourth time. Both have 1-1 marks in the first three matchups, with Dickey posting a 3.60 ERA and Price a 4.87.
Price got the better of Dickey on opening day March 31, allowing two runs over 7 1-3 innings in a 9-2 rout. Dickey was tagged for six runs with a career-worst six walks in five innings.
Dickey is 3-2 with a 3.72 ERA in seven starts against Tampa Bay since joining Toronto last year.
The Rays (43-53) do not have a regular in their lineup with at least 10 at-bats and an average higher than .227 against the knuckleballer. That group includes Matt Joyce (5 for 27), James Loney (5 for 26), Ben Zobrist (5 for 24), Evan Longoria (5 for 22), Yunel Escobar (3 for 16) and Jose Molina (0 for 13).
Dickey ended a four-start losing streak in which he posted a 3.81 ERA with seven stellar innings in Tuesday's 4-0 road victory over the Los Angeles Angels.
A start by Price seems to indicate that Jose Bautista could return to right field for Toronto for the first time since June 22. Bautista has played first base and served as the designated hitter since returning from a strained left hamstring June 29.
"If it's a lefty, Bautista might be playing right tomorrow," manager John Gibbons said.
Bautista is a .341 hitter against Price with five homers in 41 at-bats. Melky Cabrera, among the major league leaders with 116 hits, is 5 for 16 when facing the southpaw.
Toronto (49-46) is seeking to capture its first series at Tampa Bay since taking two of three April 6-8, 2007. The Blue Jays are 19-48 at Tropicana Field since then, losing 18 series and splitting the other two.