Marshawn Lynch was showered with Skittles in win over Saints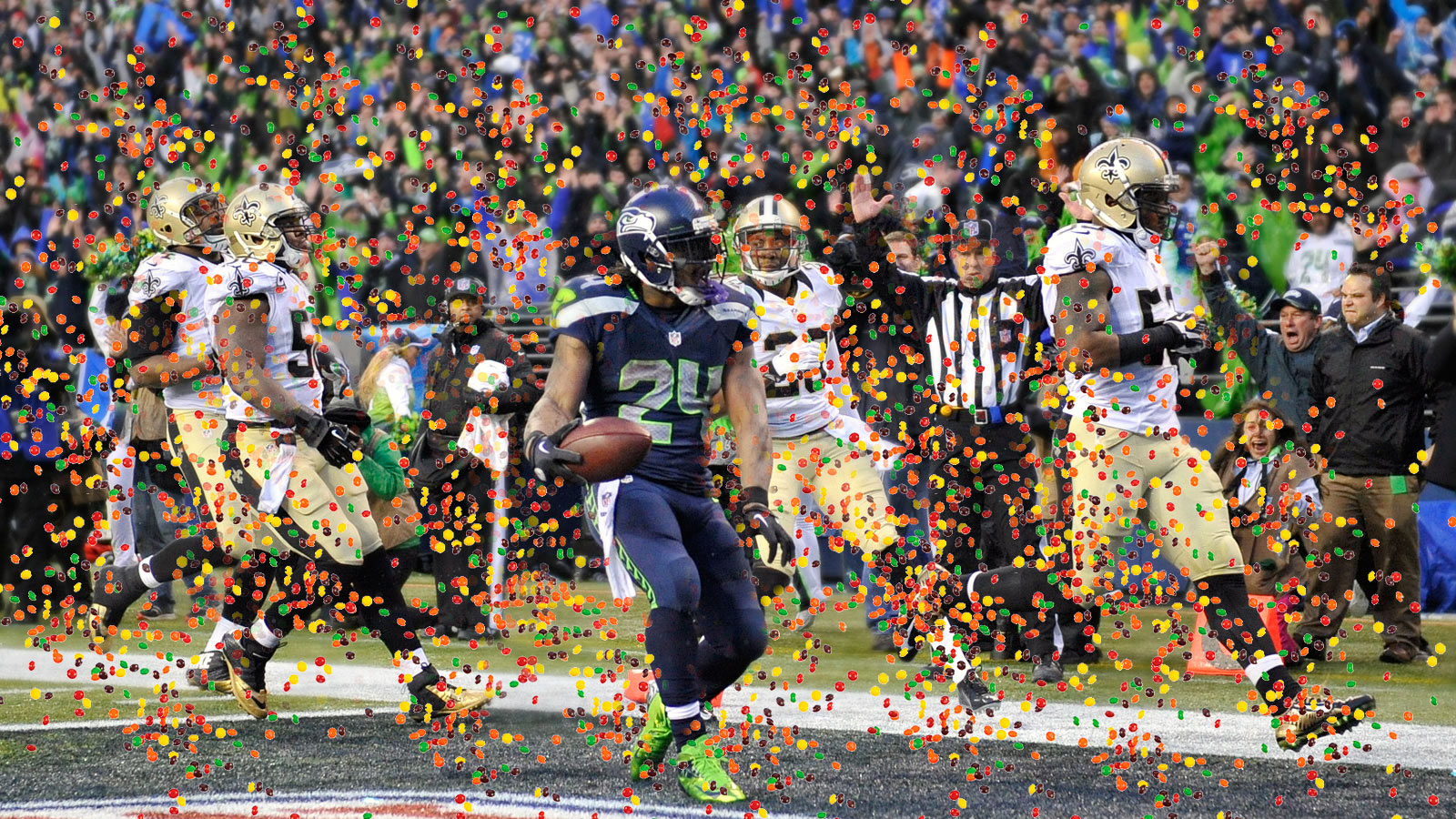 Marshawn Lynch really likes Skittles.
He also likes to score touchdowns.
He had the best of both worlds Saturday as he scored twice and rushed for 140 yards in Seattle's 23-15 victory over the Saints.
The fans rewarded him with his favorite candy, throwing Skittles at Lynch and Seahawks QB Russell Wilson after the running back's first TD:
One fan, however, got a little too excited after Lynch's TD late in the fourth quarter. Here's a tip to that fan and Skittles-throwing fans everywhere: Take the Skittles out of the bag before throwing them:
Skittles on the field after Marshawn Lynch's TD. pic.twitter.com/gF1mxaVxeP

— Bleacher Report (@BleacherReport) January 12, 2014
Lynch will look to earn more candy next Sunday when the Seahawks play host to either the 49ers or Panthers in the NFC title game.