Office workers taunt Broncos fan with pastry-inspired jab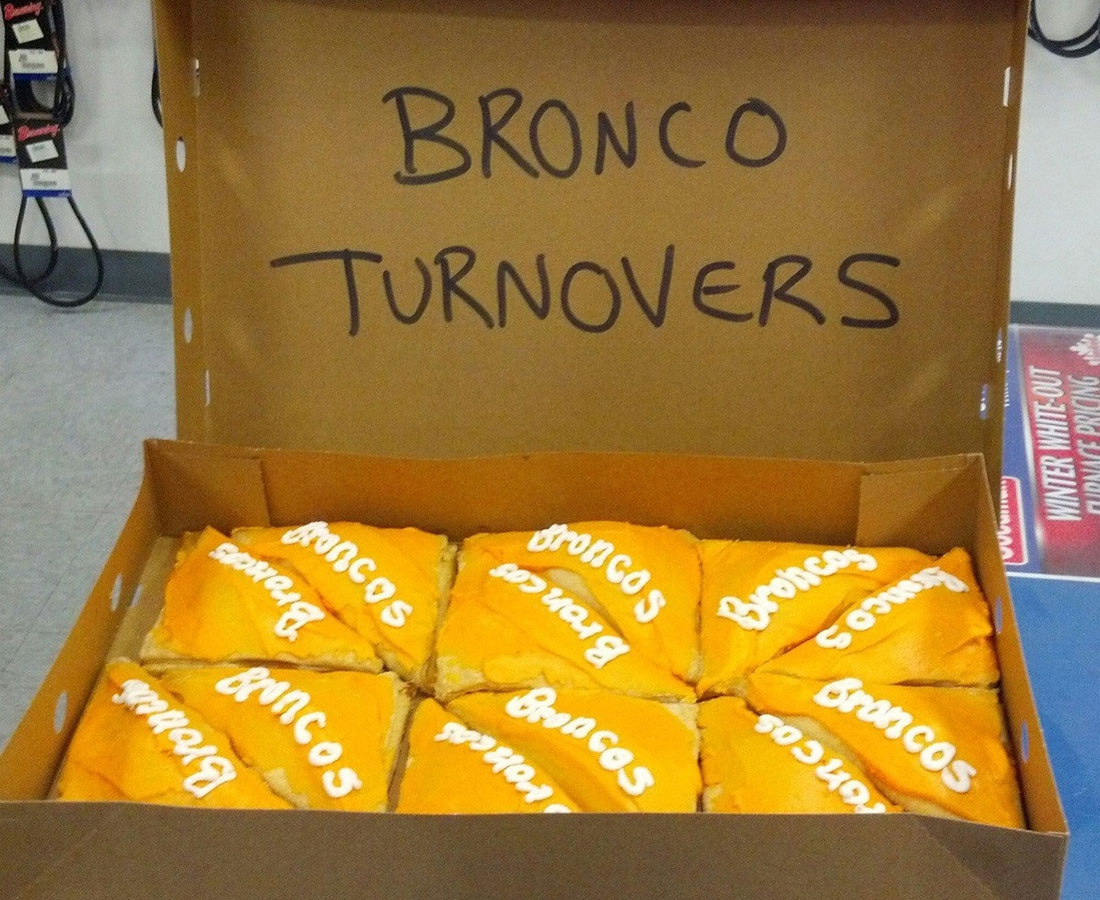 Now that's clever.
How do Seahawks fans welcome back a Broncos backer to of the office after last Sunday's Super Bowl beating, which saw Denver lose four turnovers?
With turnovers.
The photo above was posted on Reddit Friday with the following information:
"Our coworker is an enormous Denver fan and is returning from vacation today. We brought pastries to welcome him back."