Namath calls Jeter an 'angel,' looks amazing in Yanks uniform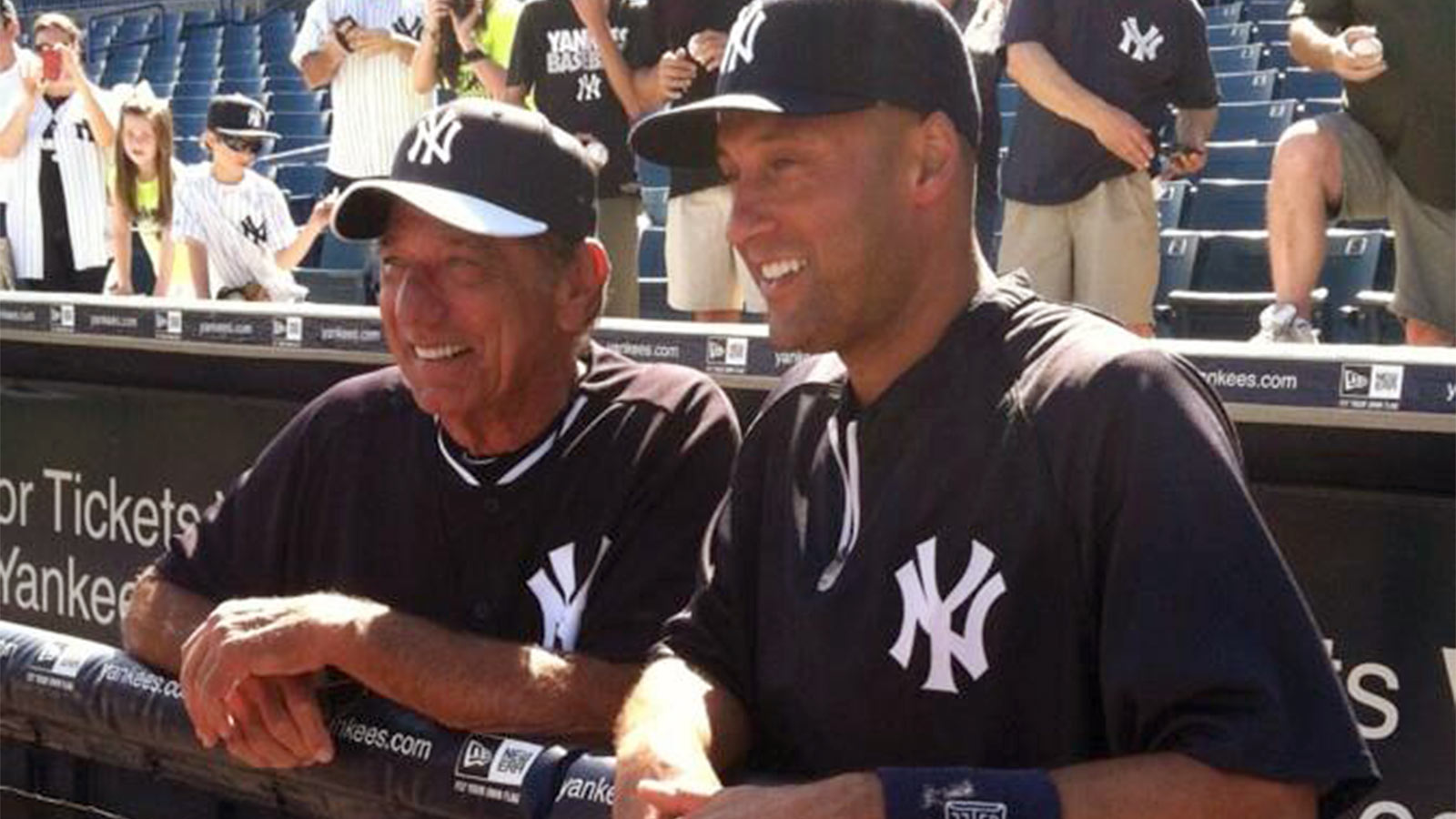 Joe Namath is a big fan of Derek Jeter.
A really big fan.
The legendary QB was in Tampa on Monday for the Nationals-Yankees spring training game, where he threw out the first pitch and helped "co-manage" the game.
But before taking the mound, Namath, who was dressed in full Yankees uniform, had this to say about Jeter (via the Daily News):
"I've learned to respect what teammates and coaches have to say about the guys they work with and I've only heard wonderful compliments about him," Namath said of the Yankee captain. "And then we get to see him in person or on the television, the way he conducts himself in the game or off the field and, knowing the scrutiny that he's had over the years, I can't imagine how the guy could be an angel like this.
"He's to be respected in every phase of his life, it seems, and many of us feel short with some of that, but you learn to bounce back. It's human to error and I know about that. We do our best to come back. Derek hasn't made many errors that I've witnessed."
That's some pretty high praise from Broadway Joe.
Jeter handled the kind words in typical Jeter fashion:
Jeter laughed when told of Namath's "angel" description. "It puts a lot of pressure on me," Jeter said. "So much pressure."
Here are some great shots of Namath in his baseball uniform.
Thankfully Namath didn't have to worry about a coin toss.
Broadway Joe Namath the guest today a Steinbrenner Field pic.twitter.com/9XYBskipVI

— Marly~ESPN Deportes (@MarlyRiveraESPN) March 3, 2014
Joe Namath visits Yankees camp pic.twitter.com/Roi8xXezbj

— Bryan Hoch (@BryanHoch) March 3, 2014
Namath and Jeter. #icons pic.twitter.com/0vcEuGxtWm

— Sweeny Murti (@YankeesWFAN) March 3, 2014
Rex Ryan sits with Joe Namath at the #Yankees game today. #Jets pic.twitter.com/4EV7hOwfEN

— Brett Malamud (@Brettnyy) March 3, 2014
(GIF via SBNation)