Craziest moments in NFL history: 'Givin' him the business'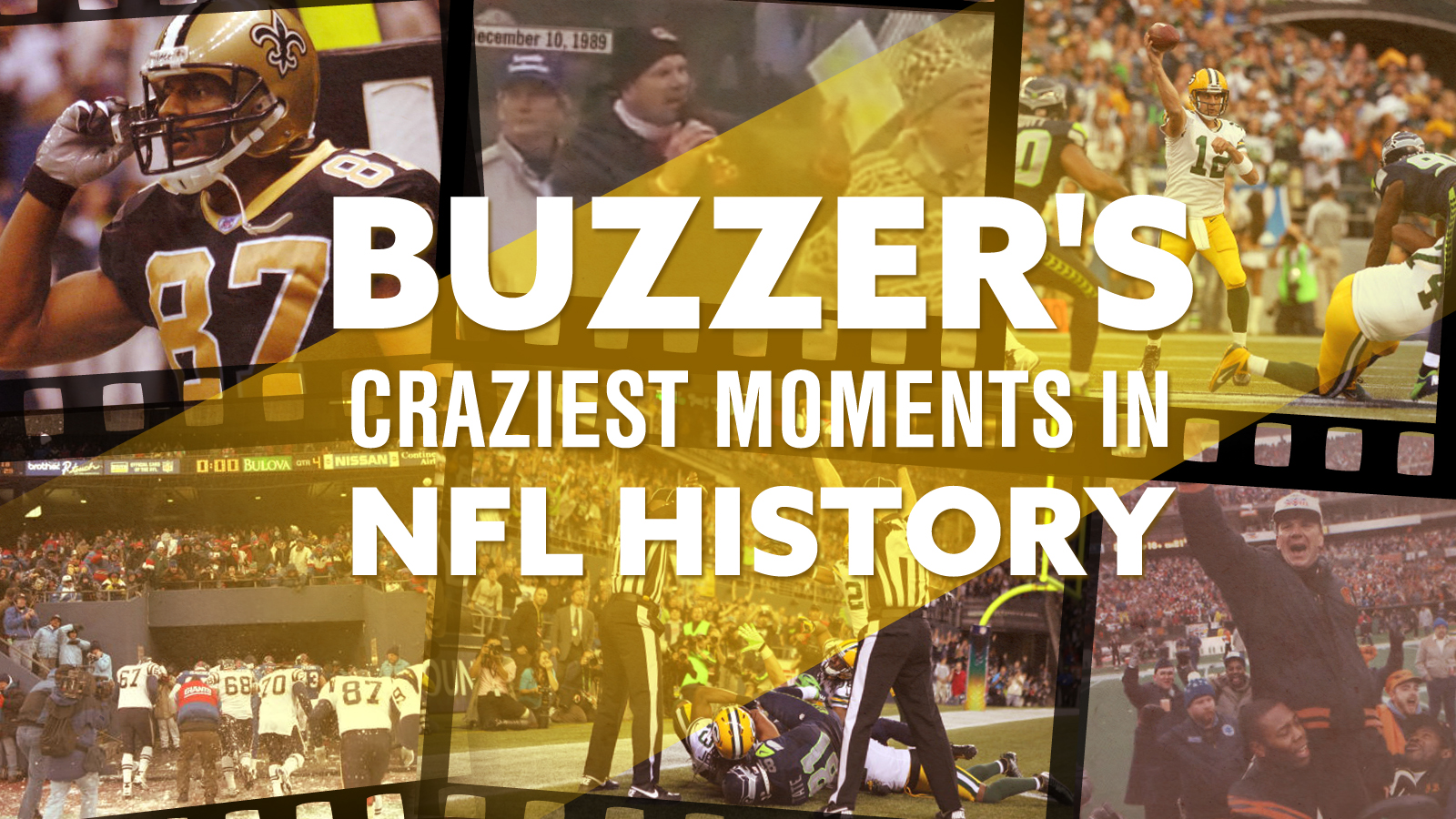 We're having difficulty containing our excitement for the start of the NFL season. In an effort to cope with that delirium, each day until the Sept. 4 kickoff, the Buzzer will post about one crazy moment in NFL history. "Crazy" is subjective, so what does that mean here? In this series we won't be highlighting the most outstanding plays or statistical feats — but those plays that make your jaw drop and cause you to blurt out, "holy $*%," that was crazy!"
Get all of The Buzzer's previous "Craziest NFL Moments" here.
There are many ways a football player can earn a personal foul penalty.
Like roughing the quarterback, late hit out of bounds and unnecessary roughness … just to name a few.
In 1986, NFL referee Ben Dreith introduced us to a new type of personal foul during a Bills-Jets game. The infraction was made by New York defensive tackle Marty Lyons when he took liberties with Buffalo quarterback Jim Kelly.
Take a listen:
Dreith's exact call: "Personal foul, number 99 of the defense, after he tackled the quarterback, he's givin' him the business down there, that's a 15-yard penalty."
Years later, ACC referee Ron Cherry paid tribute to Dreith with his own business call:
Get all of The Buzzer's previous "Craziest NFL Moments" here.