Suns spots: Hitting the road, hitting the boards
With the Western Conference's seventh-seeded team on its way to Chicago, Randy Hill provides a road-trip edition of Sun Spots.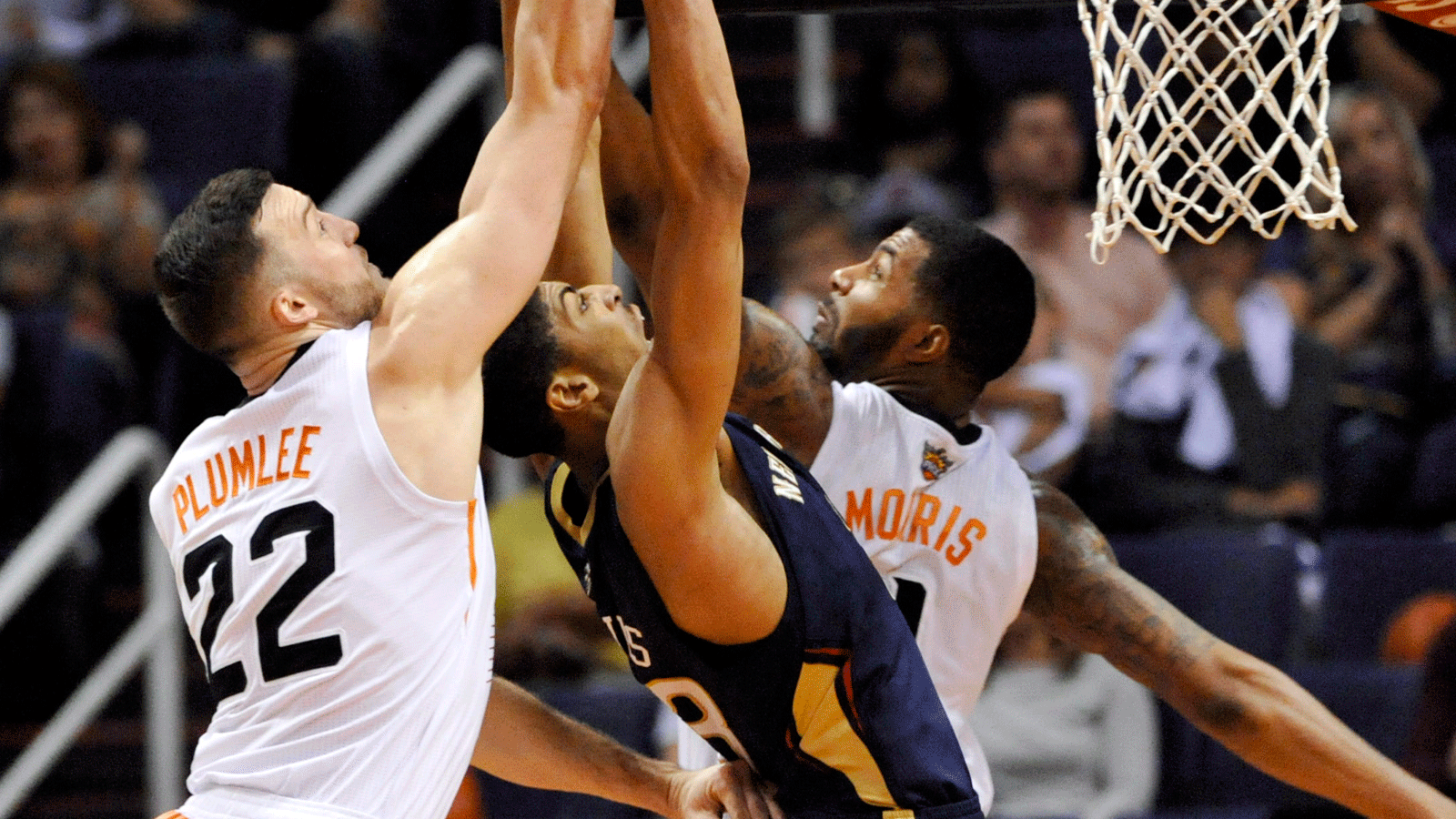 The Suns certainly are attempting to upgrade every aspect of basketball as they continue an NBA-stunning push for the playoffs.
But the most glaring weakness continues to be the failure to finish their so-so defensive possessions by securing a rebound. Through Saturday night's home victory over the Milwaukee Bucks, Phoenix was ranked 28th in defensive-rebound percentage. It should be noted that four of the five teams on the Suns' road-trip itinerary (the Bulls, Timberwolves, Grizzlies and Pistons) currently rank in the top six for offensive-rebound percentage.
Although the Suns have won 20 of 32 games, coach Jeff Hornacek isn't exactly interested in accepting this limitation and moving on.
"It's always a big emphasis for us," he said. "We haven't learned the veteran move of shoving a guy in the back when the shot goes up and everybody's watching the ball."
We're pretty sure he's not kidding.
Anyway, to take on the rebounding monsters they'll see in the next week, the Suns will need to help center Miles Plumlee in these skirmishes.
According to the player-tracking statistics on NBA.com, Plumlee's contested-rebound percentage (44.4) is higher than that of such luminaries as Kevin Love, Joakim Noah, Dwight Howard, LaMarcus Aldridge and Zach Randolph.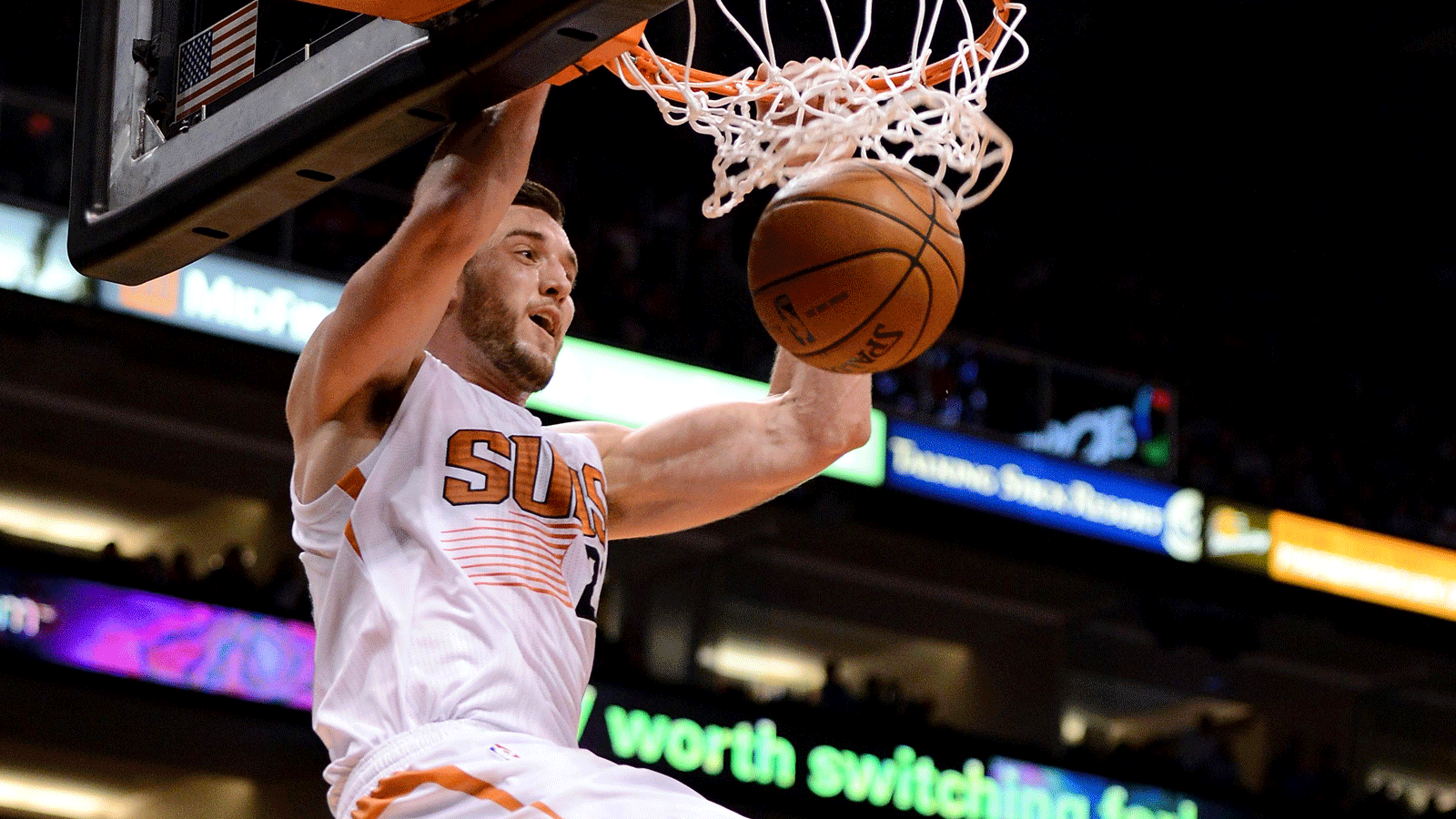 We're going with the opener in the Windy City, where Plumlee will take on a kindred hustle spirit in the Bulls' Noah.
Noah, one of the league's leading effort players, is giving Chicago 10 points and 10 rebounds per game. Plumlee, whose late-blooming, low-post repertoire has sort of shocked quite a few NBA watchdogs, is averaging nine and nine.
But even if this lunch-pail battle doesn't live up to any mini-hype we throw at it, Plumlee could have additional fun under the rim on this trip. In Minnesota, he'll square off with Nikola Pekovic, whose contested-rebound percentage is 49. And although Plumlee probably will match up against Kosta Koufos in Memphis, there should also be plenty of grind time with Zach Randolph available.
The layover in Detroit will include Plumlee testing his strength and bounce against rebound-oriented second-year Pistons center Andre Drummond. The trip's final destination is Madison Square Garden, where Plumlee must deal with savvy veteran Tyson Chandler of the Knicks.
"Everything's new to Miles," Suns coach Jeff Hornacek said.
And he's pretty new to everyone else.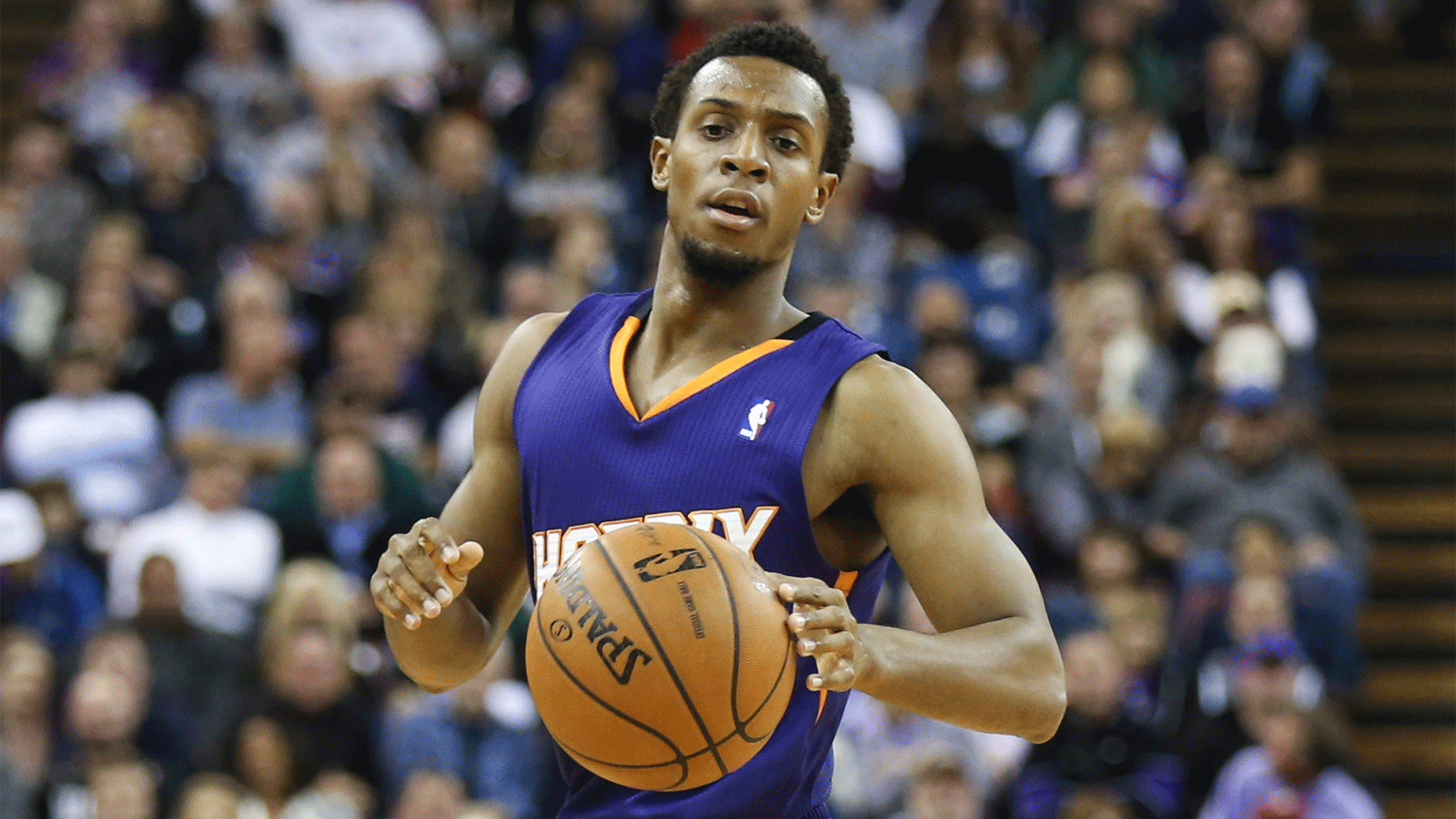 Suns No. 3 point guard Ish Smith was instrumental during two shifts in Saturday's triumph over the Bucks. He was the lead to our report on that game, and he looms as an important player in the short term while Eric Bledsoe sits with a sprained right knee.
Although Ish didn't play with Dragic in Hornacek's usual double-point-guard system on Saturday, he's been paired with another point guard before. It could happen Tuesday in Chicago, where the Bulls are attempting to make up for Derrick Rose's playmaking production by using Kirk Hinrich and newly acquired D.J. Augstine at the same time.
The double-point trend is sometimes utilized in Minnesota (Wednesday) and Memphis (Thursday), where the Grizzlies have a smaller combo with Phoenix product Jerryd Bayless.
Smith, like his cronies in the unofficially (and not very creatively) named "Bench Mob," seems to be prepared.
"I think since we're around the same age, we all just kind of have fun and joke around," Ish said. "Whether it's from haircuts or it's from shots, whatever it is, we're super competitive in everything, but it's kind of a fun competitiveness that we have.
"When somebody goes down, we hate injuries, but we know it's the next man up. We know we have to fill a huge gap with E-Bled being out. That's pretty much how we play, and hopefully we can continue that on."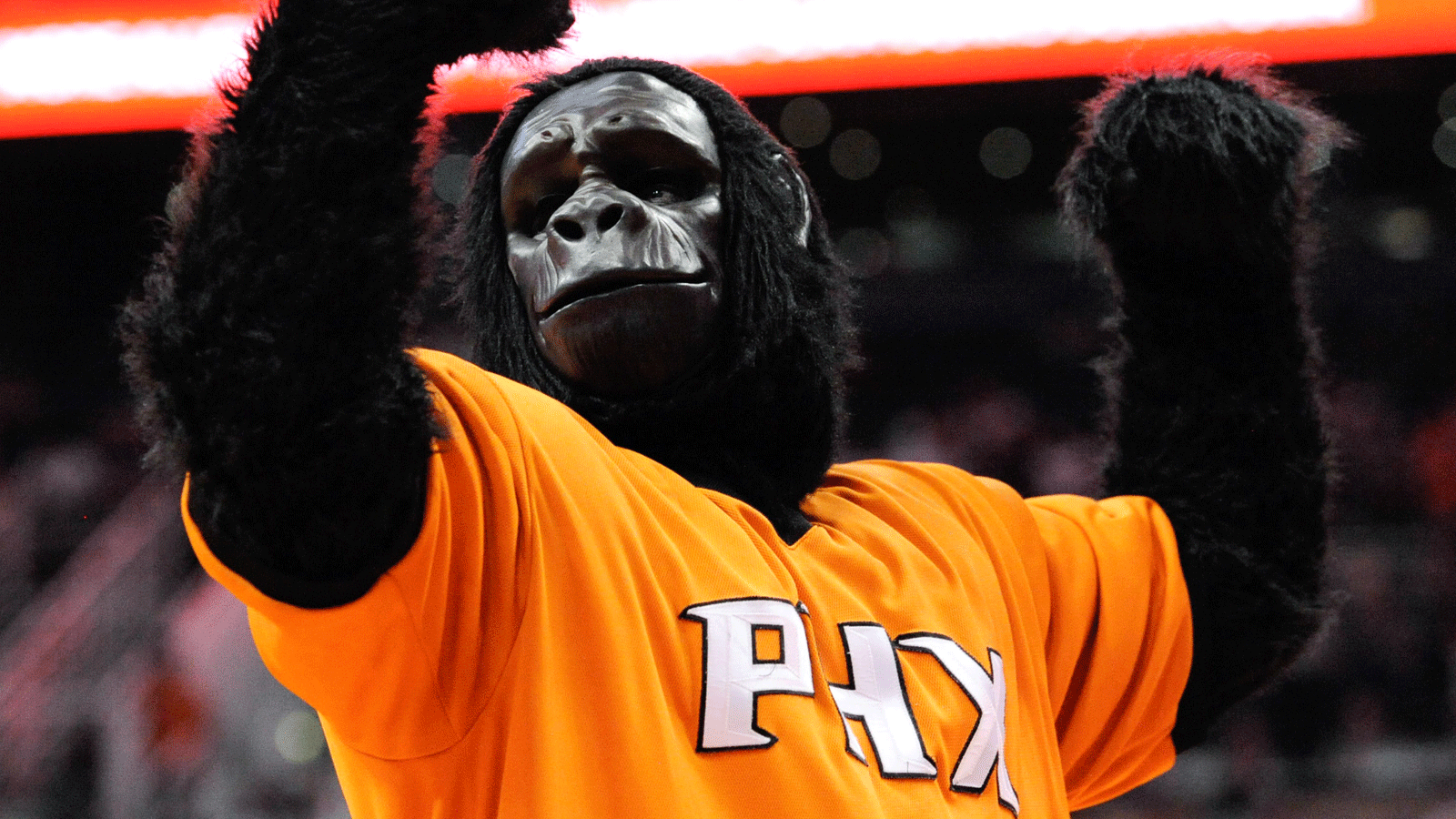 Despite their success and entertaining style of play, the Suns still haven't caught on with local fans. Well, TV ratings are up, but live witnesses are hard to come by, with Phoenix checking in at 26th in the NBA for percentage of home seats filled per game.
It's a different situation on the road, where the Suns are eighth (at 91.9) for percentage of seats filled in hostile venues. That number may have more to do with the popularity of teams they've played away from home. Eight of the Suns' 15 road games have been against teams ranked in the top 10 for percentage of seats sold at home.
On the flip side, the Suns' 17 home dates have included two games each with the Jazz and Kings and one each with the 76ers, Pelicans, Raptors and Nets.
That lineup doesn't exactly make the turnstiles spin. But there's hope. Future home foes include the Heat, Pacers, Bulls (even without Rose, quite a few Windy City transplants should be in the house) and Celtics. That's as close to a who's who as the Eastern Conference can muster.
Future home games against Western Conference heavies include two each with the Thunder and Clippers. The Suns also have one home game each with the Warriors, Spurs and Rockets.
Oh, right … there's also one more visit from the Lakers.
But regardless of who's on the schedule, attendance will recover if the Suns continue winning. Just rebuild it (ahead of schedule) and they will come.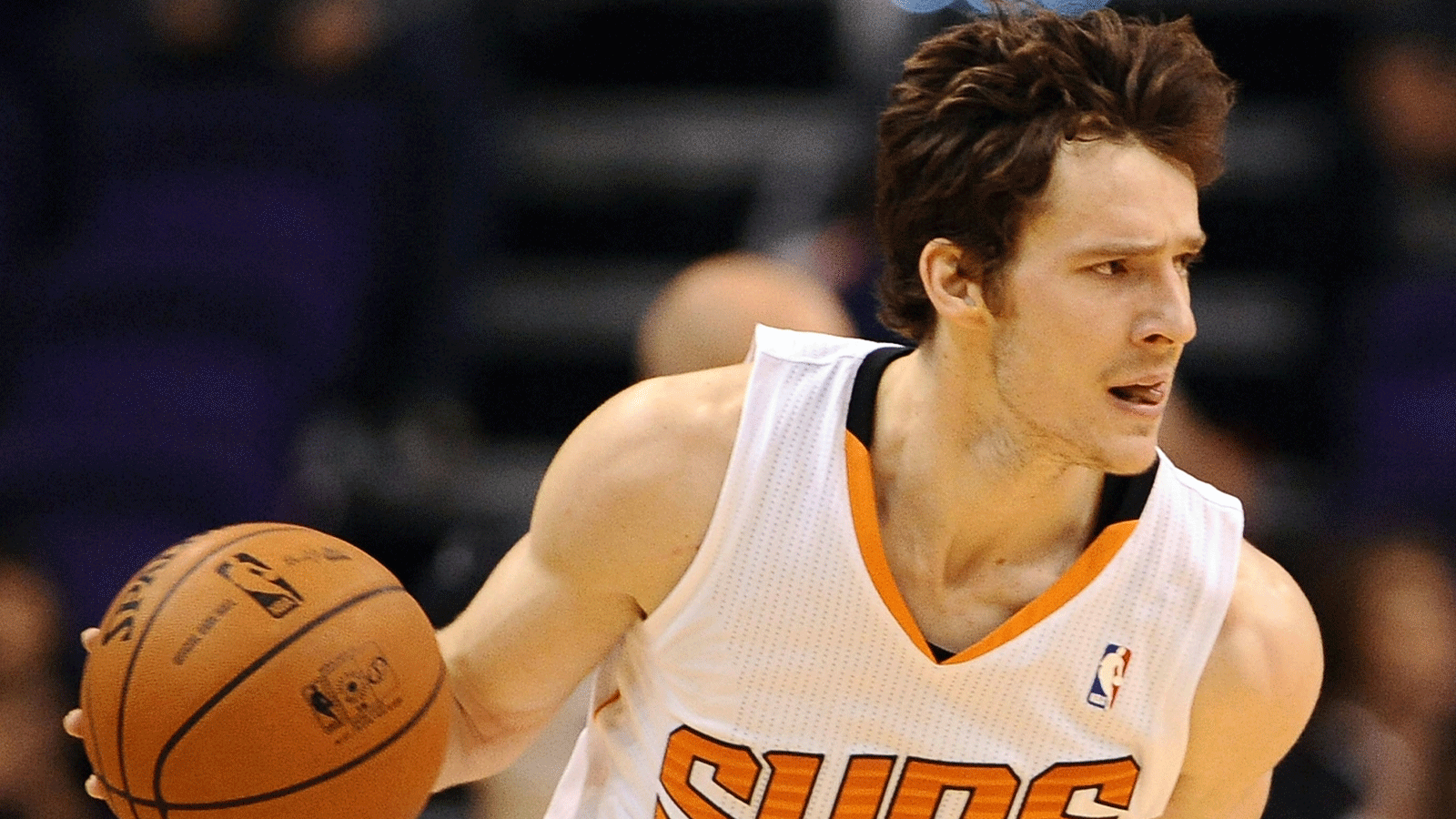 The soon-to-follow testimony was provided by Milwaukee coach Larry Drew, who may have a shot at being hired as Goran Dragic's agent if this coaching thing doesn't get any better.
Speaking before Saturday night's showdown between the Suns and Drew's Bucks, Larry gave us this:
"It seems that every year he just gets better and better. Watching him from when he first got into the league to where he is now, you can see the growth and the development.
"I kind of described him as we prepared for the game as a little bit of a Steve Nash and a little bit of a Manu Ginobili. He probes like Nash and he gets to the basket like Ginobili.
"He has turned into a very complete point guard, from what I can see. He really has blossomed into one of our better point guards in the league — probably he doesn't get the credit he deserves."
The Dragon (how about Ginashili?) didn't exactly live up to that billing in the game that followed, making just 5 of 13 shots against the Bucks.
Dragic is averaging 18.9 points per game, a hike of more than four per game from last season, is knocking in 49.1 percent of his shots from the field (a 5 percent improvement), and has lifted his 3-point success rate to 34 percent from 32 during the 2012-13 lottery march.