Atlantic 10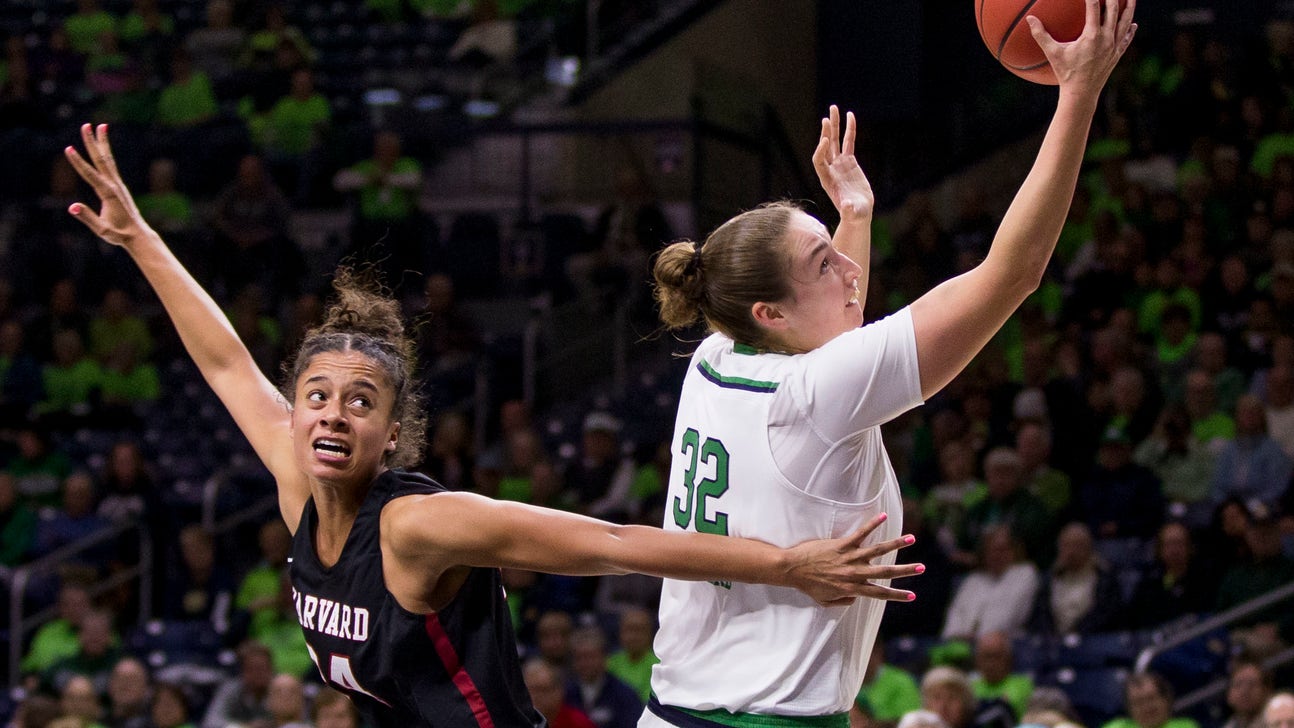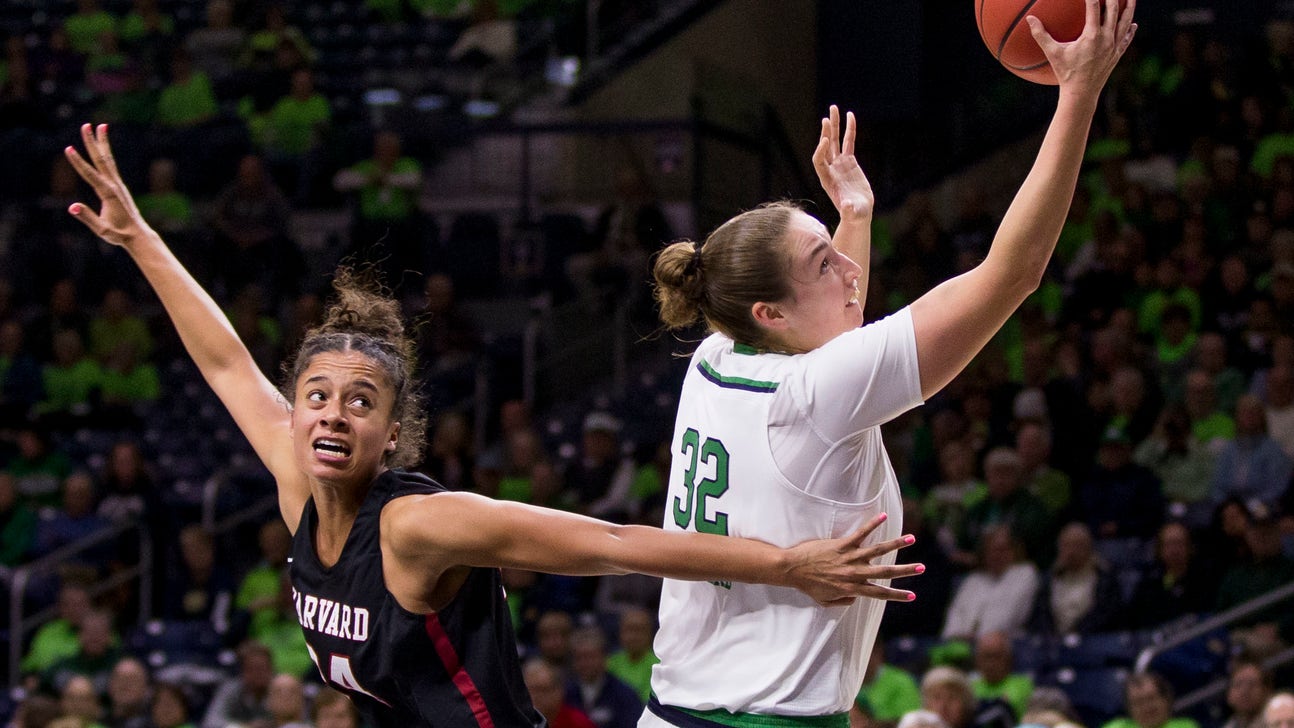 Atlantic 10
Ogunbowale, No. 1 Notre Dame rout Harvard in opener
Updated
Mar. 4, 2020 7:47 p.m. ET
SOUTH BEND, Ind. (AP) — Arike Ogunbowale scored 30 points in three quarters as top-ranked Notre Dame opened its national title defense with a 103-58 victory over Harvard on Friday.
Ogunbowale, who hit a pair of buzzer-beaters in the Women's Final Four last spring, made 10 of 21 field goals and all nine free throws in 25 minutes.
Jessica Shepard had 28 points on 12-of-16 shooting to go with eight rebounds before joining Ogunbowale on the bench in the fourth. Brianna Turner, who sat out all of last season with an ACL injury, had 11 points and 11 rebounds in 21 minutes.
Sydney Skinner, whose 3-pointer in the first minute gave Harvard its only lead, led the Crimson (0-1) with 15 points, all from long distance.
NO. 5 LOUISVILLE 75, CHATTANOOGA 49
CHATTANOOGA, Tenn. (AP) — Asia Durr scored 24 points as No. 5 Louisville used a third-quarter burst to pull away.
After a closely played first half, Louisville (2-0) outscored Chattanooga 30-10 in the third quarter to take control. In their season-opening win over Western Kentucky, the Cardinals outscored WKU 31-8 in the third quarter.
Bionca Dunham scored 12 points for Louisville.
Lakelyn Bouldin finished with 11 points for Chattanooga (1-1).
NO. 6 MISSISSIPPI STATE 72, VIRGINIA 44
CHARLOTTESVILLE, Va. (AP) — Teaira McCowan had 12 points and 12 rebounds and No. 6 Mississippi State spoiled Tina Thompson's debut as Virginia's coach.
Chloe Bibby added 13 points in the first half for the Bulldogs (2-0), who have played in the national championship game each of the past two seasons.
Dominique Toussaint led Virginia (0-1) with 19 points.
NO. 8 OREGON STATE 79, CAL POLY 54
CORVALLIS, Ore. (AP) — Destiny Slocum had 15 points in her Oregon State debut to lead the eighth-ranked Beavers.
Mikayla Pivec added 15 points, nine rebounds and three steals and Kat Tudor added 14 points with four 3-pointers for Oregon State (1-0).
Devin Stanback had 26 points and five rebounds for Cal Poly (1-1).
Slocum, who made four 3-pointers and also had eight assists, was the national freshman of the year at Maryland two years ago. She then transferred to Oregon State and had to redshirt last season.
NO. 9 MARYLAND 93, COPPIN STATE 36
COLLEGE PARK, Md. (AP) — Taylor Mikesell scored 18 points, Stephanie Jones had 17 and No. 9 Maryland routed Coppin State in its season opener.
Shakira Austin added 12 points and Kaila Charles had 11 for the Terrapins, who returned four of their top five leading scorers.
Mikesell scored 10 points in the opening quarter, paving the way for an early 31-13 lead.
Freshman E'Mya Price led the Eagles (0-2) with 11 points.
NO. 13 IOWA 90, ORAL ROBERTS 77
IOWA CITY, Iowa (AP) — Megan Gustafson had 23 points, 17 rebounds, six assists and four blocks to lead No. 13 Iowa to a season-opening win.
Hannah Stewart added 19 points, Alexis Sevillian scored 18 and Makenzie Meyer had 13 for Iowa.
Lakota Beatty had a career-high 26 points and Maya Mayberry scored 16 for Oral Roberts (1-1).
NO. 14 GEORGIA 67, ST. BONAVENTURE 40
ATHENS, Ga. (AP) — Caliya Robinson had 15 points and nine rebounds and No. 14 Georgia played strong defense in the Lady Bulldogs' season opener.
Robinson, a senior forward, played only 21 minutes and sat out the final period. Taja Cole had 10 points for Georgia.
Georgia held the Bonnies (1-1) to 16 first-half points. Saint Bonaventure made only 12 of 55 shots (21.8 percent) from the field.
Asianae Johnson led Saint Bonaventure with nine points.
NO. 15 DEPAUL 73, GREEN BAY 64
CHICAGO (AP) — Rebekah Dahlman scored eight of her 21 points in the final eight minutes to help No. 15 DePaul rally from an eight-point, fourth-quarter deficit.
The Blue Demons (1-0) trailed 61-53 on Frankie Wurtz's layup with 7:32 left in the game. From there DePaul outscored the Phoenix 20-3 with Green Bay missing all but one of its final 13 shots.
Green Bay (0-2) opened the game with an 18-6 lead and stayed in front for most of the second and third quarters. Wurtz led the Phoenix with 23 points on 10-of-17 shooting and grabbed 12 rebounds.
NO. 19 MARQUETTE 100, MONTANA STATE 52
MILWAUKEE (AP) — Allazia Blockton scored 23 points on 10-of-12 shooting, including three 3-pointers, and No. 19 Marquette won the Preseason NIT matchup.
Amani Wilborn made all seven of her shots and added 17 points, Isabelle Spingola had three 3-pointers and 13 points, Natisha Hiedeman added 14 points and Lauren Van Kleunen and Danielle King had 11 each for the Golden Eagles (2-0).
Oliana Squires scored 14 points and Claire Lundberg 10 for Montana State (1-1).
NO. 22 SOUTH FLORIDA 74, ALBANY 37
TAMPA, Fla. (AP) — Laura Ferreira had 21 points, six rebounds and four assists to lead No. 22 South Florida.
Ferreira made a career-high nine field goals on 12 attempts. Kitija Laska added 13 points, on just 4-of-15 shooting, and Sydni Harvey scored 10 for USF (2-0).
Amanda Kantzy finished with 17 points and was the only Albany (0-1) player to score more than four.
NO. 25 MIAMI 81, STEPHEN F. AUSTIN 60
CORAL GABLES, Fla. (AP) — Mykea Gray scored 25 points with five 3-pointers, Beatrice Mompremier added 14 points and Miami won a preseason women's NIT opener.
Gray made a 3-pointer just before the halftime buzzer for a 43-30 lead, and her 3-pointer with 2:26 left in the third quarter gave Miami (2-0) a 20-point lead.
Chanell Hayes tied a career-high with six 3-pointers and scored 19 points for Stephen F. Austin (0-1).
---
---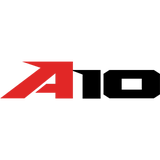 Get more from Atlantic 10
Follow your favorites to get information about games, news and more
---