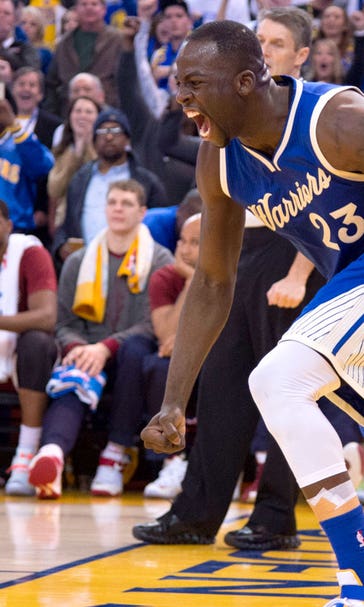 Warriors' Draymond Green outplayed LeBron James in his own shoes
December 28, 2015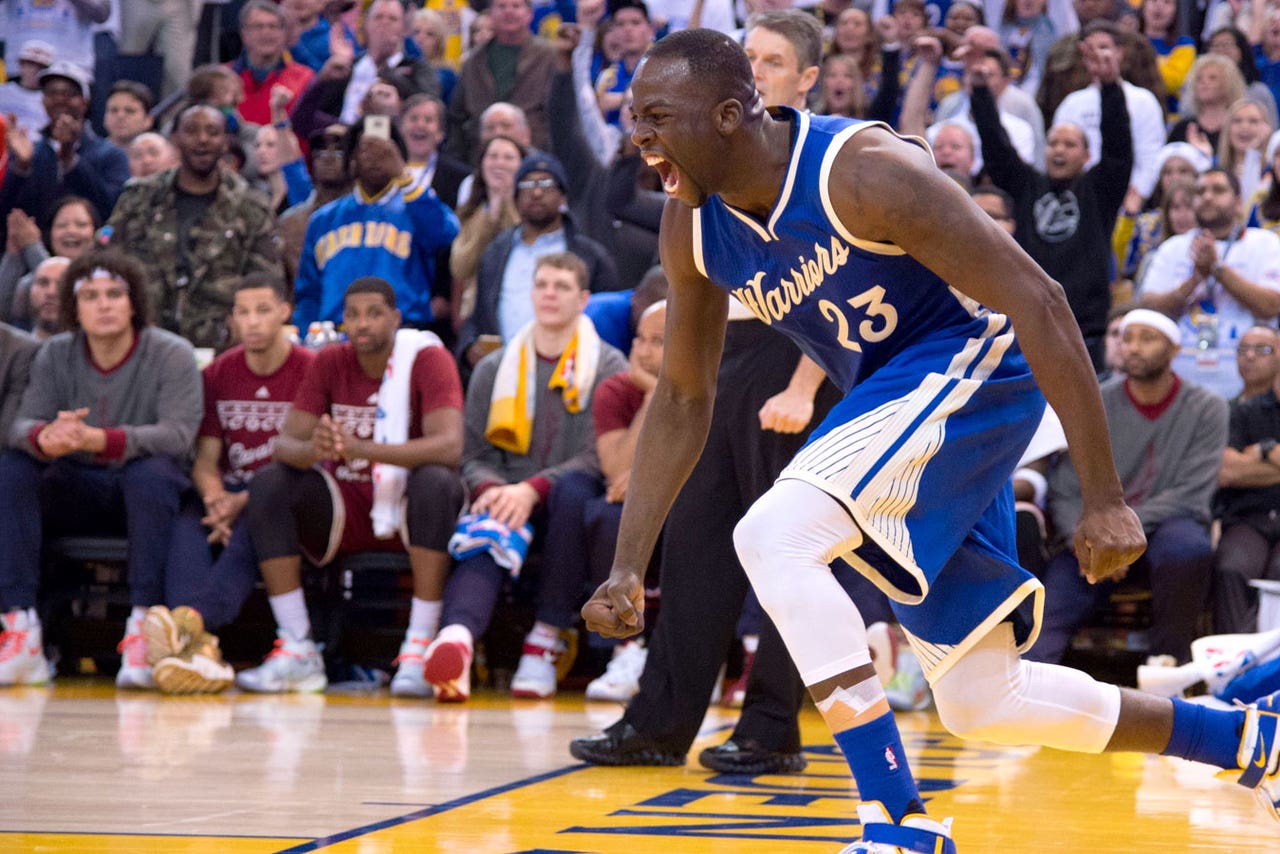 Golden State Warriors big man Draymond Green faced an interesting conundrum before Friday's Christmas Day matchup with Cleveland Cavaliers: Would he wear LeBron James' shoes against LeBron or not?
"I'm thinking about it," Green told ESPN.com following a win over the Utah Jazz that preceded the Christmas tilt. "They're comfortable, man. It's a comfortable shoe."
Green normally wears LeBron's shoes, but like he did in the Finals, he decided to wear different shoes out of principle. That was until halftime, at least.
Despite playing well in the first half, Green didn't like the way his shoes fit and decided to switch back to the LeBron model. After the win, he claimed he did it because, "They're comfortable!" Green enjoys wearing the shoes so much that he even said he'd likely wear them against LeBron in the Finals if Golden State and Cleveland end up having a rematch in June.
The decision to wear LeBron's shoes against him -- and frankly, outplay him -- illustrates the paradox of Green. It's weird for a star-caliber player like Green to wear another star's shoes, even if Green will likely never have his own model, but it also makes sense because Green has become a star by standing out from the pack and doing things his own way, via ESPN.com:
On the one hand, wearing the shoes of an opponent is a tacit admission of his or her superior status. It's not something a superstar does, as superstars get their own sneakers. Even Kyrie Irving, he of one abbreviated playoff run, gets his own shoe line. In theory, a player of Green's caliber, someone Jerry West plausibly described as a "top-10 player," shouldn't wear the shoes of a guy he's guarding.

On the other hand, Green has been great without needing to fit old standards. He's approaching stardom in his own idiosyncratic way. It doesn't come in the form of an isolation, step-back game winner. It comes in the form of stopping that game winner. It comes in the form of screening for the guy hitting that game winner.
Green's all-around stellar performance -- 22 points, 15 rebounds, 7 assists, 2 blocks -- made him the player of the game in the game of the year. Sharing a court with Stephen Curry and LeBron James, it was Green who shined the brightest.
Whether it's locking down LeBron or Kevin Love, or running the offense with Curry having an off-game and constantly being trapped, there is nothing Green can't do on the floor.
That, along with the confidence and self-assuredness to rock his opponent's sneakers, shows just how far Green has come since being drafted in the second round four seasons ago.
---
---