New York Knicks eject former star Charles Oakley for 'abusive' behavior
BY Rob Perez • February 9, 2017
During the first quarter of Wednesday night's game between the New York Knicks and Los Angeles Clippers, former Knicks enforcer Charles Oakley became enraged during a physical altercation with Madison Square Garden security in the vicinity of Knicks owner James Dolan.

https://twitter.com/ischafer/status/829500863794274305

Oakley was immediately escorted away from his seat, ejected from the arena and handcuffed and arrested.



Knicks president Phil Jackson reportedly attempted to calm Oakley.

https://twitter.com/IanBegley/status/829501311754199040

https://twitter.com/SBondyNYDN/status/829506052525846532

The Knicks issued a statement, citing Oakley as a "great Knick" but calling his behavior at the game "completely abusive".

https://twitter.com/NY_KnicksPR/status/829503872628563970

When Jackson returned to his seat, his face told the story of the evolving disaster that is the Knicks' 2016-17 campaign.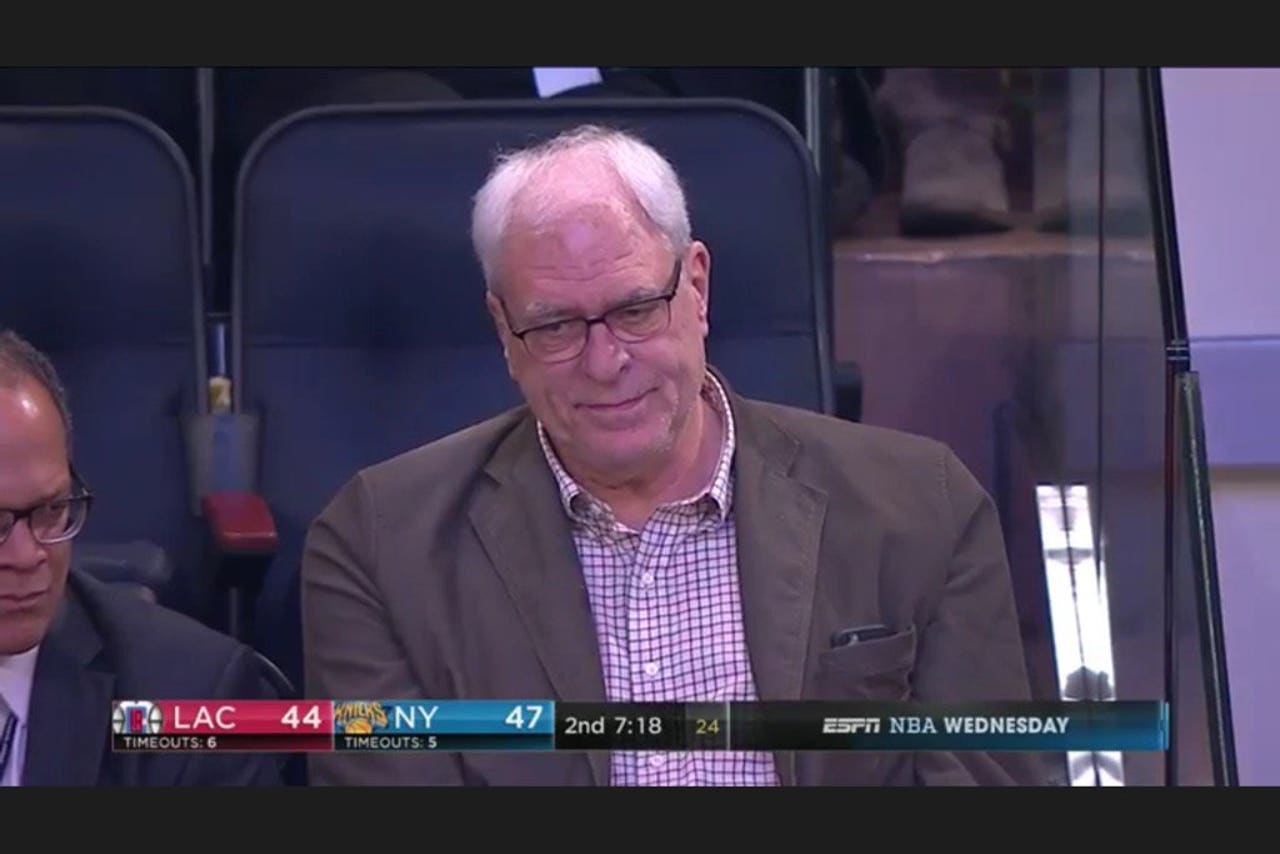 Per the NYPD, Oakley has been charged with three counts of assault for hitting Madison Square Garden security guards, in addition to a charge of criminal trespassing.

https://twitter.com/IanBegley/status/829535086466867200

https://twitter.com/RyanFieldABC/status/829529707389534209

In addition, Oakley issued a statement to New York Daily News'  Frank Isola, claiming a different story than what has been reported by the Knicks PR team:

"I was there for four minutes ... I didn't say anything to [James Dolan]. I swear on my mother. They came over and wanted to know why I was sitting there. I bought the ticket. I said why do you guys keep staring at me. Then they asked me to leave. And I said I'm not leaving."
"That was tough for me to watch," Rivers added. "Honest to God, you could see it. I actually took three steps and I swear I was going to run down there, and I thought, 'What the hell am I going to do?' But I didn't like that. That's my guy. That was tough to watch from where I was standing."
---
---